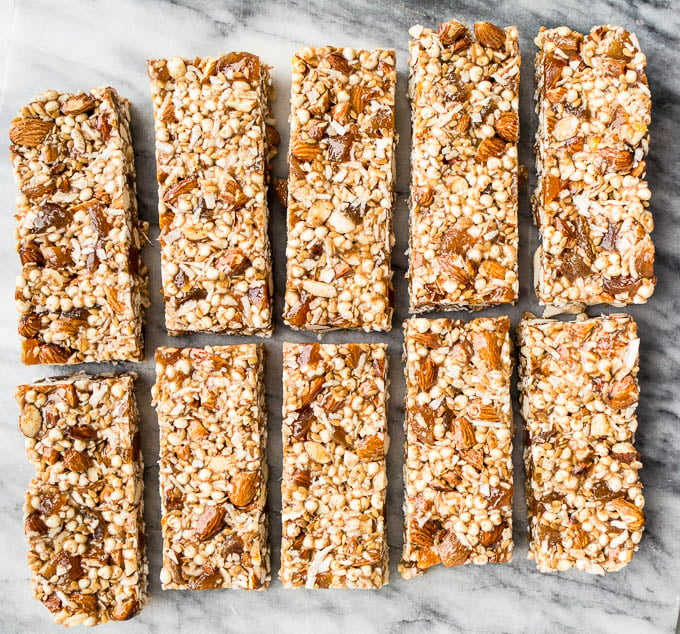 In the last week, I've found myself checking the date on more than one occasion. Kansas City summers are known to be hot and humid, sometimes oppressively so, but the month of June traditionally eases us into it. What a week ago was called a "heat wave," I am starting to fear may be here to stay. It's hot, you guys.
In all attempts to avoid the oven, these no bake apricot almond granola bars may be my new favorite snack. In addition to the chopped almonds and apricots, the bars are packed with whole grain puffed millet, flaxseeds, and unsweetened coconut.
I can usually find puffed millet in the health section of our local grocery store, but it can also be found online. Puffed quinoa would be an easy swap for the millet as well….