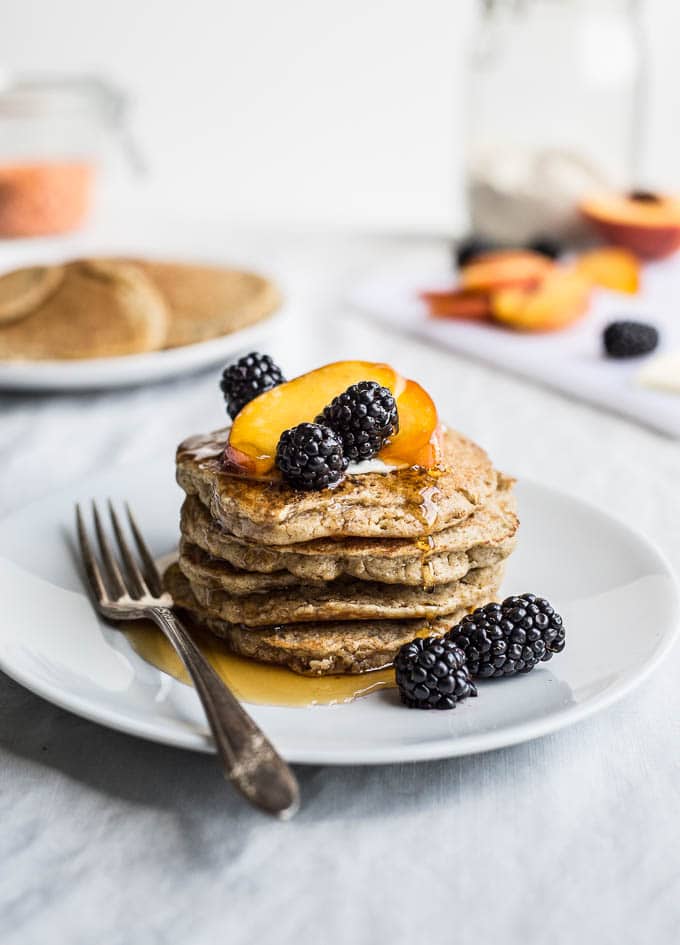 This recipe was created as part of the #LetsLentil campaign, sponsored by Canadian Lentils. As always, all opinions are my own. Thanks for supporting the brands that support Salted Plains!
Our summer break as we know it comes to an end today. Though it's always bittersweet, we're grateful that we both work on an academic schedule. To have the summer months off together is truly a gift, and one that neither of us take for granted.
When you go from eating one meal together during the week to eating three, you quickly realize the differences. My breakfast and lunches are consistent, routine—even mundane, one might say. My husband's are the opposite. So I'm pleased to say that we've spent the summer increasing our awareness and making conscious, deliberate choices in upping the nutritional value of each meal of the day. One of our favorites this summer? These red lentil pancakes.
I know what some of you may be thinking—lentils don't sound quite like a breakfast food. But similar to the other gluten-free pantry staples we keep in stock around here (quinoa, brown rice) lentils are quite versatile. Packed with protein, fiber, and minerals, they cook up quickly and easily….