Easy, no-bake Raspberry Coconut Cereal Treats for a healthy snack or dessert. Gluten-free, vegan, and sweetened with maple syrup.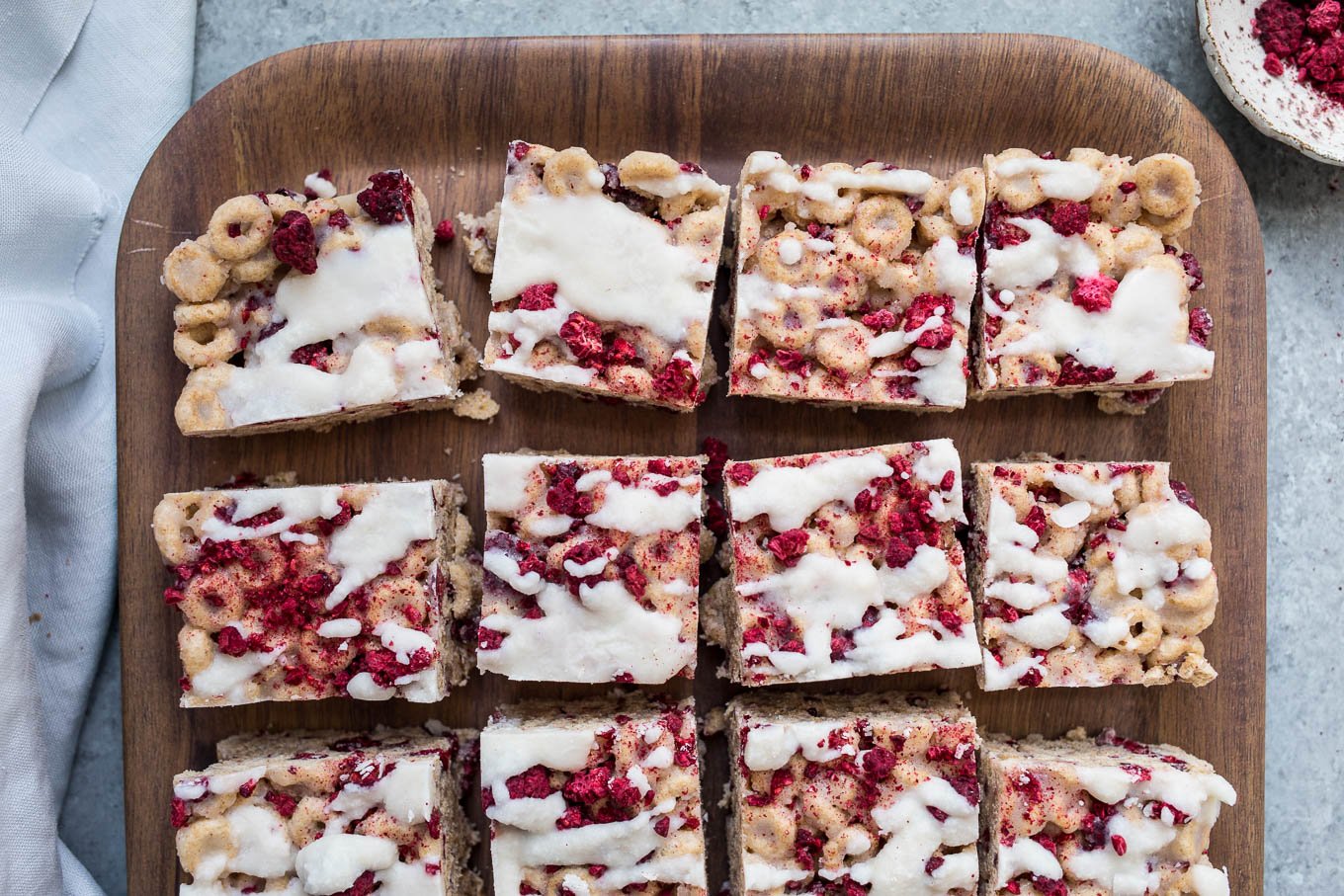 For as commercialized as it is, I have always been a big fan of Valentine's Day. Those pink and red hearts that pop up around this time of year are like sprinkles for the soul. A day dedicated to celebrating the people we love can't be a bad thing, and it's probably something that needs to happen more often.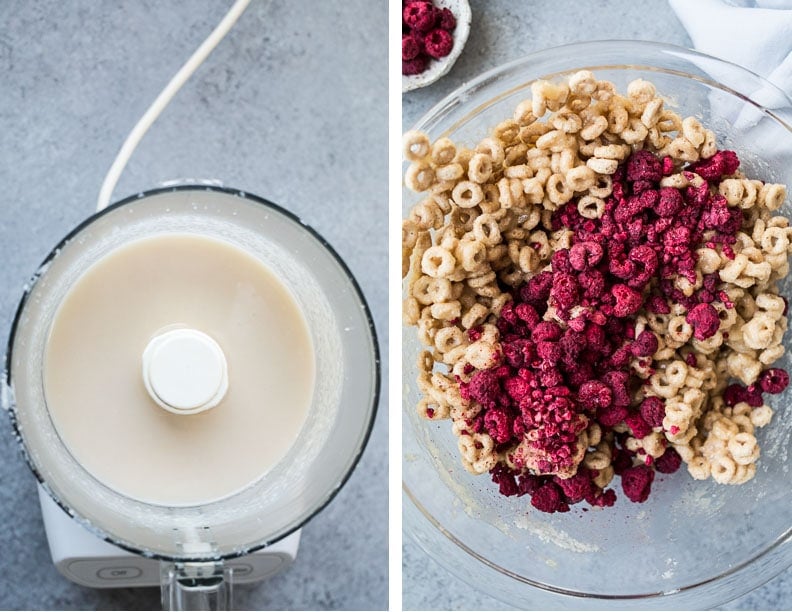 The idea for these raspberry coconut cereal treats came to me in the middle of Target. (Don't all the best ideas?) With a bag of shredded coconut in hand for a completely different recipe, I rushed home to experiment with what I hoped to be a take on berries and cream cereal bars—hold the cream….