Sweet and spicy Mexican Hot Chocolate Cookies with gooey marshmallows and made with whole grain oat flour. Gluten-free and dairy-free.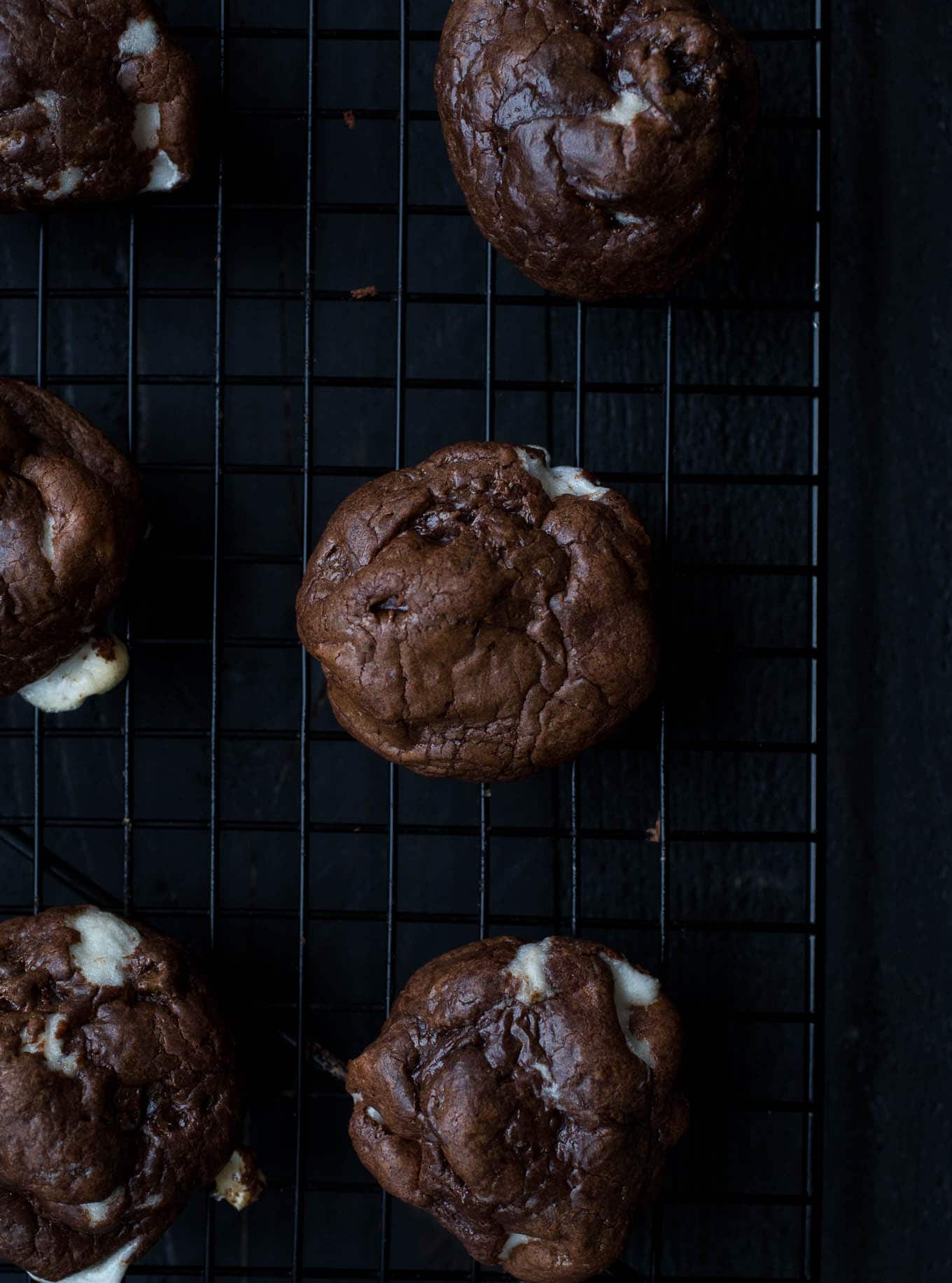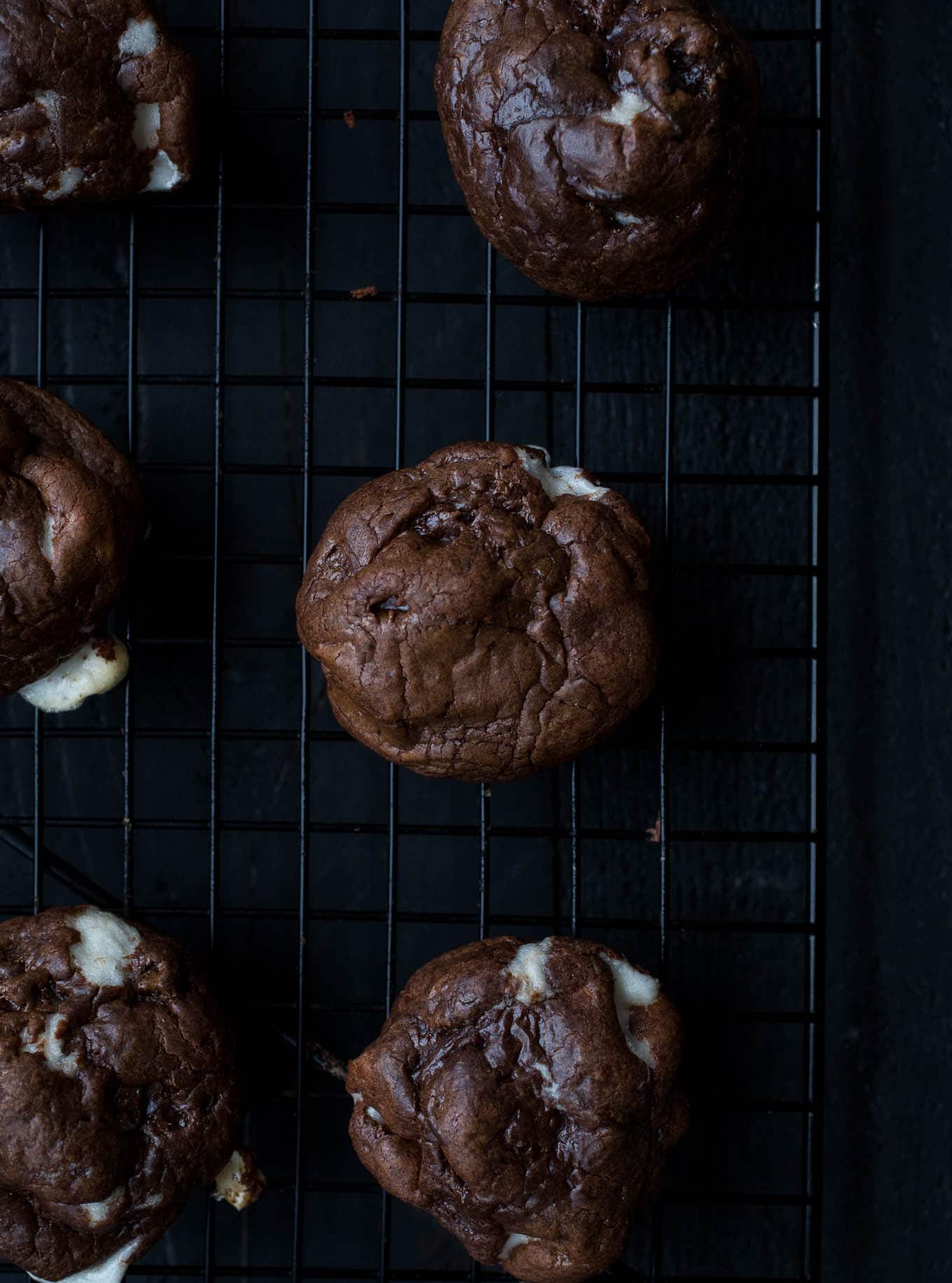 Sometimes you get lucky and all the cookie "must-haves" end up in the same cookie. Chewy. Gooey. Soft. Sweet.
These Mexican hot chocolate cookies are just that. With the warming spices of cinnamon, cayenne, and chili powder, sweet and spicy meets ooey-gooey on a whole new level.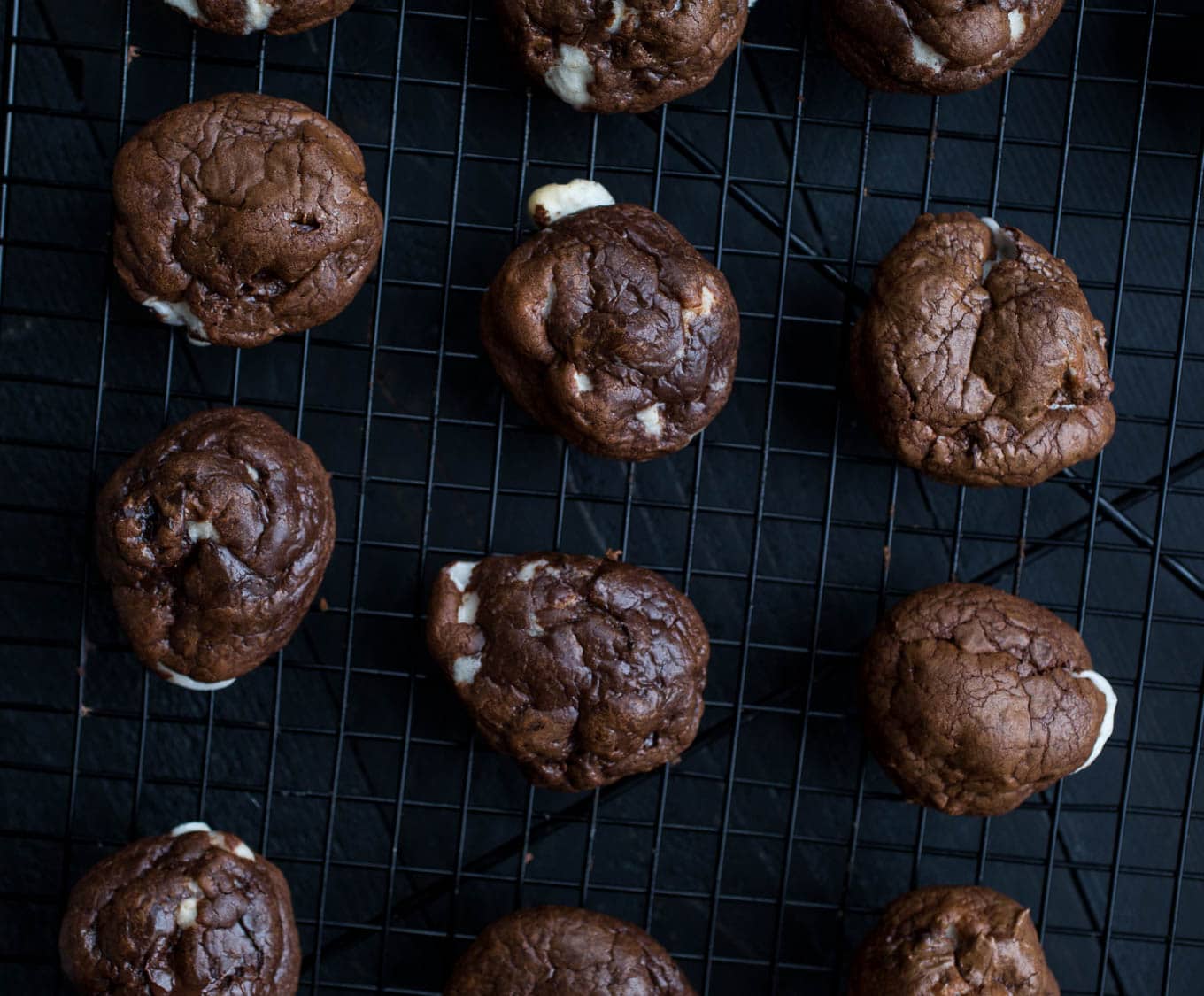 Now, while the marshmallows are totally optional—I use Dandies brand which are vegan and made without corn syrup—they do add a little whimsy, extra gooey-ness, and chew. You'll find that the pockets of marshmallows make for perfectly imperfect looking cookies, possibly my favorite part….