Coconut Butter Cups with Chocolate-Almond Filling are a simple and healthy gluten-free and vegan treat. Tastes like an Almond Joy! No oven required!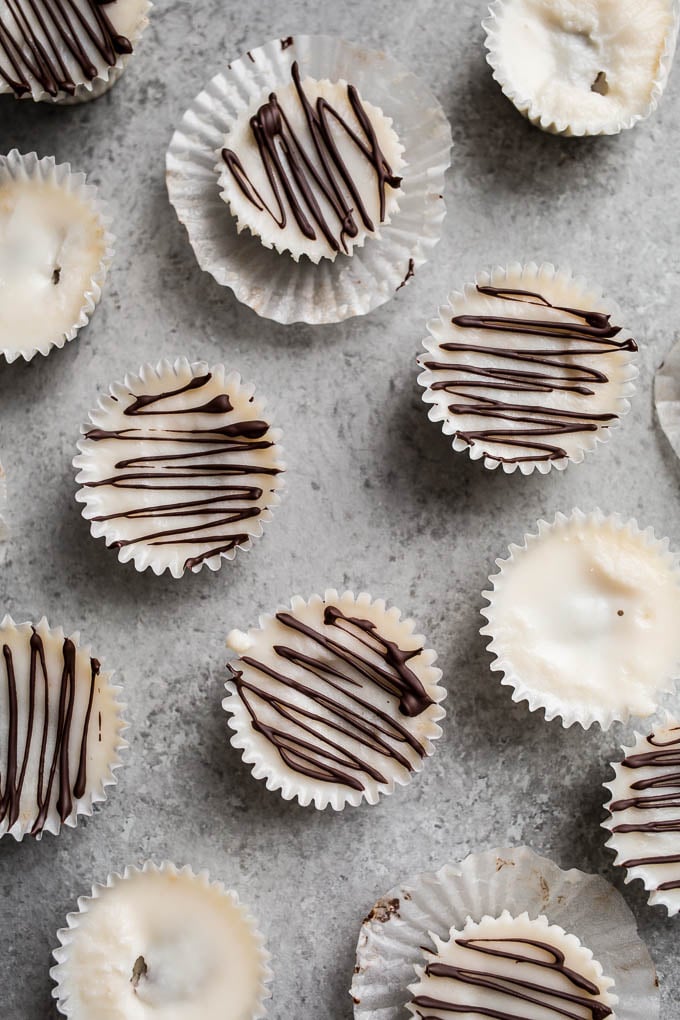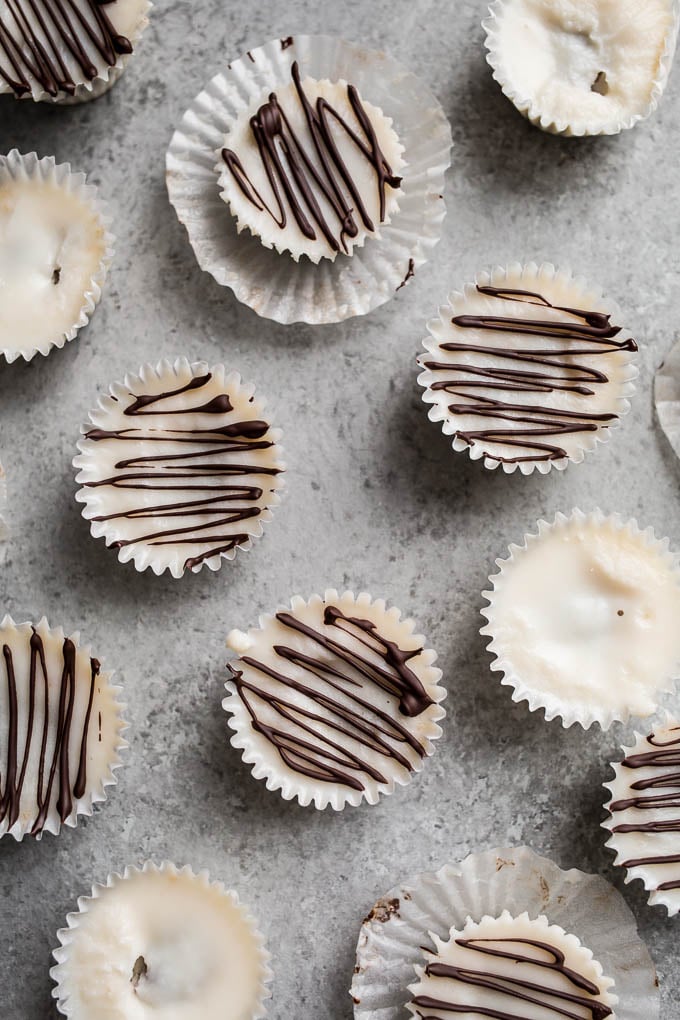 As much as I am not a candy eater, this time of year makes it extremely hard to pass up those fun-sized treats that seem to be filling office candy bowls everywhere. Feeling I needed a healthier alternative stat, I created a riff on my favorite strawberry coconut butter cups.
Using unsweetened shredded coconut you can easily whip up your own coconut butter, saving you from the expensive store-bought jars. Almond butter, bittersweet chocolate, and maple syrup combine to make the sweet and salty center. Think an inside-out Almond Joy….