Gluten-Free Tahini Banana Bread enhances a classic with added nutty flavor and nutritional benefits. Gluten-free, dairy-free, and refined sugar-free.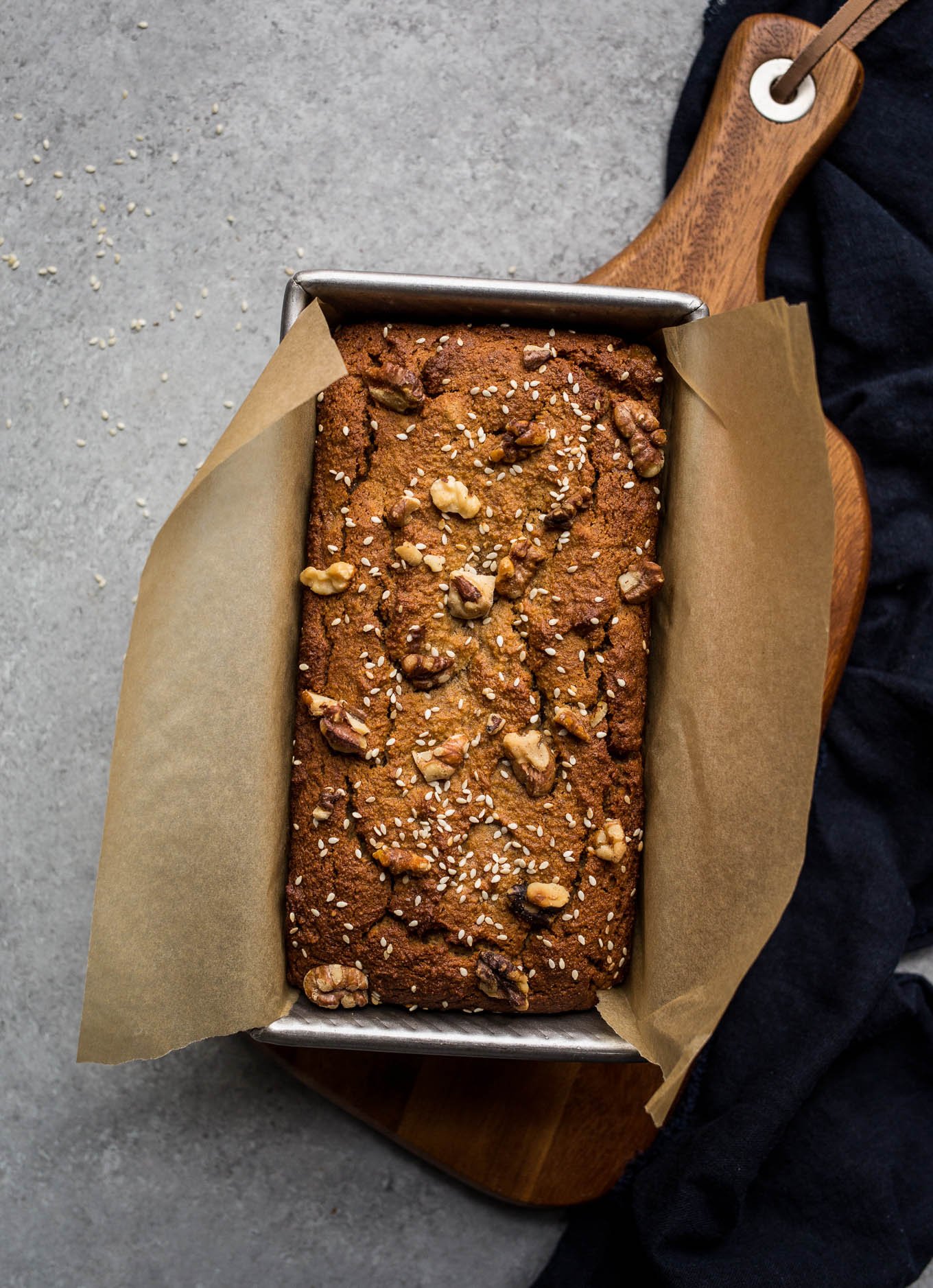 There is nothing like a slice of banana bread. As a self-proclaimed lover/hater of bananas, throw some in a baked good and I'll be the first in line for a bite.
Add some tahini into that banana bread and I might not want to share….