This Chewy Gluten-Free Gingersnaps recipe is dairy-free, sweetened with coconut sugar, and made with simple ingredients. Perfect for holiday sharing.
It wasn't until adulthood that ginger became an ingredient that was on my radar. Somehow, I had made it years, decades even, without enjoying the magic of ginger.
But have no fear, ginger takes a backseat no more. It is the star of these chewy gingersnap cookies and could just possibly make you fall in love with its earthy spiciness all over again.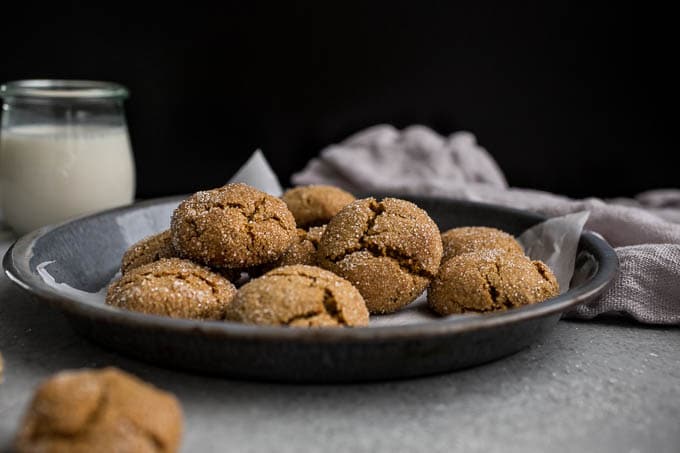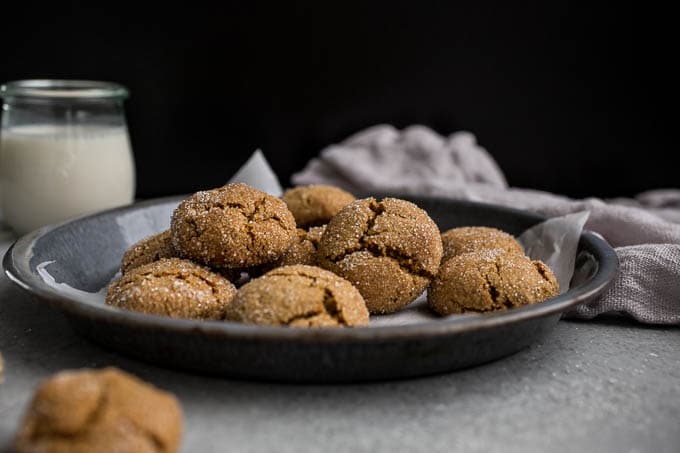 The recipe for these cookies is quite simple. With the holiday season in full swing, simple always seems to be better. With a base of almond flour and coconut sugar, these cookies get their perfect chew thanks to the molasses….