Gluten-Free Iced Pumpkin Cookies made with almond flour, coconut flour, pumpkin, and spices for a healthier cookie recipe! Vegan.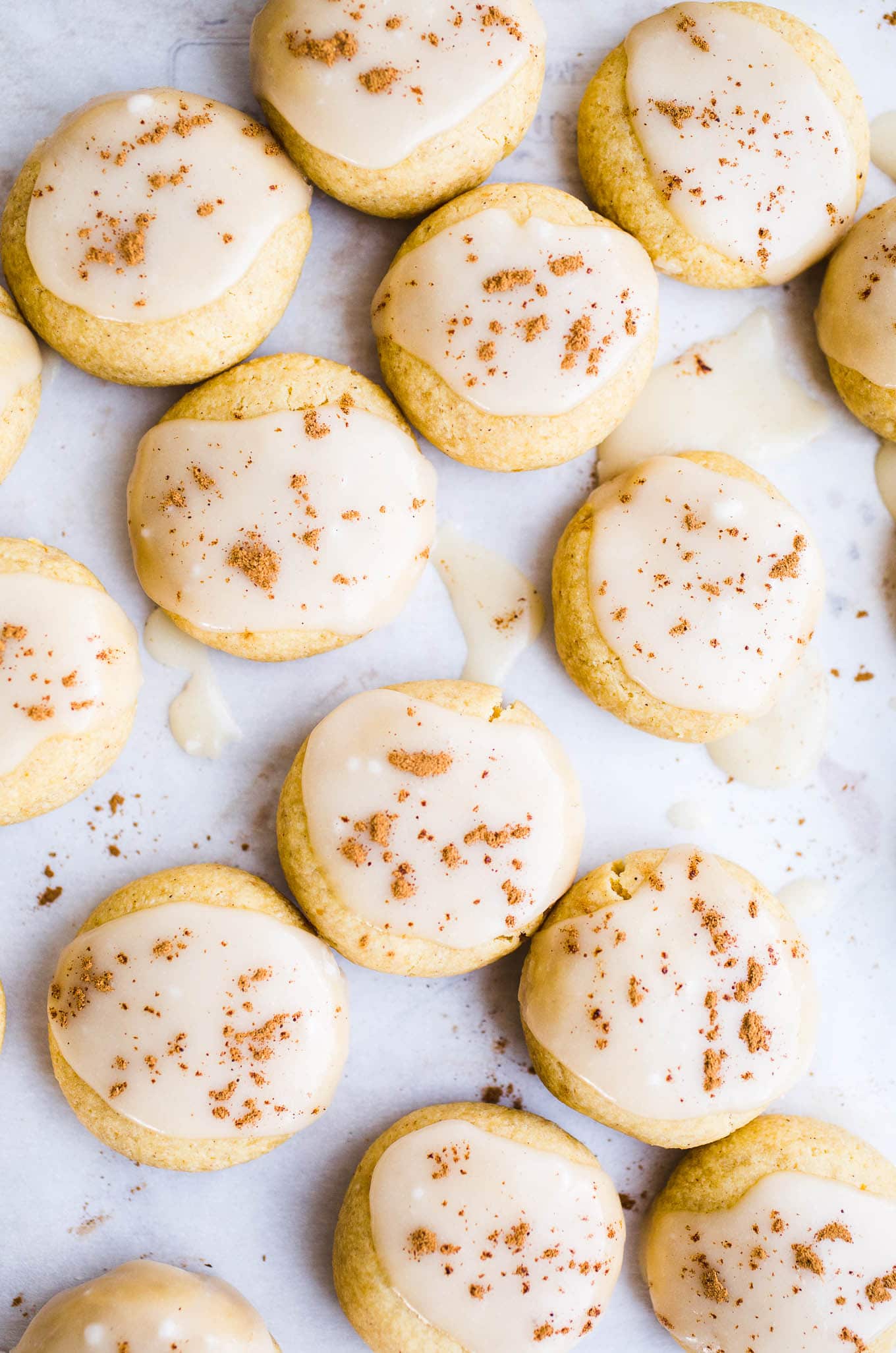 These cookies will be devoured.
This is a warning and a tip all wrapped into one. They will disappear quickly but in the most crowd-pleasing way. So, bring them to work, a gathering of friends, or holiday festivities, and they won't disappoint.
Hopefully at this time of year you haven't yet hit pumpkin spice saturation. If you have, I'd suggest you still give these cookies a try. If you haven't, my easy pumpkin bread, chocolate chip pumpkin blondies, and pumpkin granola should also be added to your pumpkin lover's list.
…