This self-saucing Lemon Pudding Cake recipe has a soft, pillowy top layer and a delicious pudding layer underneath. Sprinkled with a little powdered sugar, this lemony sweet dessert is a treat! Gluten-free, dairy-free, vegan.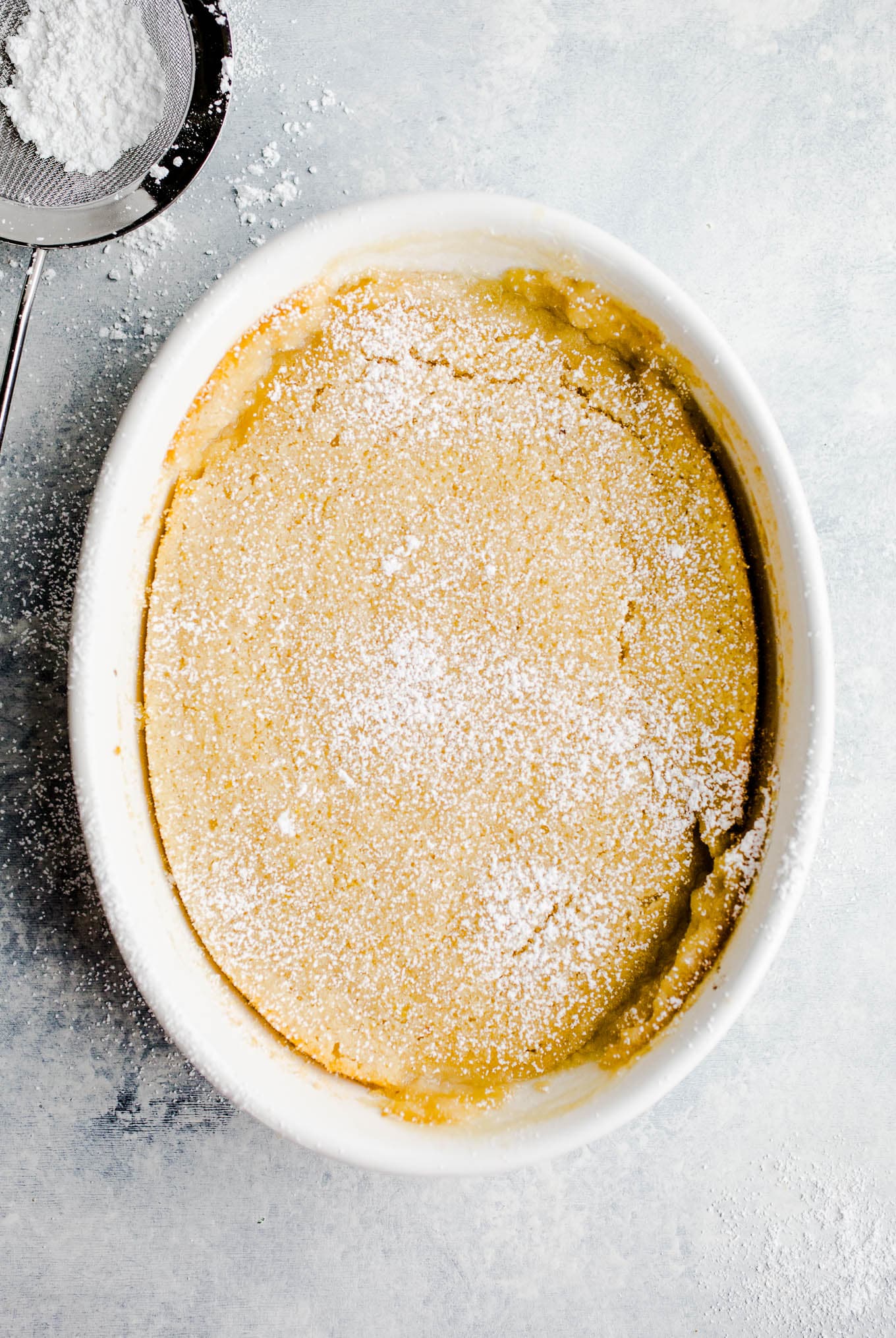 If you've never had pudding cake, now is the time.
And it is just like it sounds. Part pudding, part cake, double the deliciousness.
Here, a self-saucing lemon pudding sits below a layer of lemon cake. A sprinkle of powdered sugar on top adds a perfect finishing touch. …