These chocolate banana bread muffins with chia seeds are packed with protein, fiber, nutrients, and Omega-3's while still sweet, chocolatey, and moist. Gluten-free.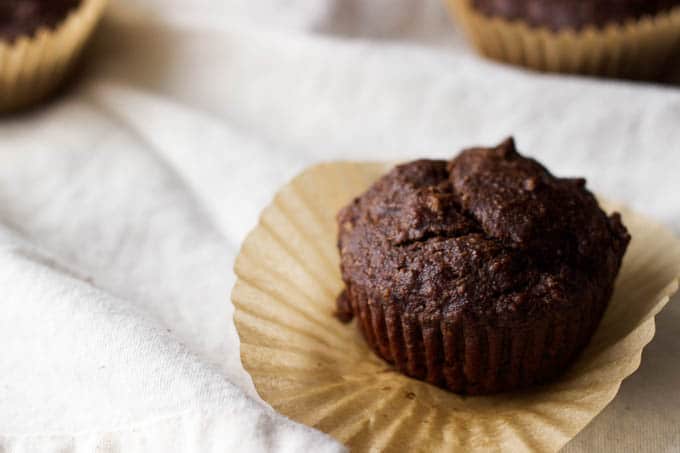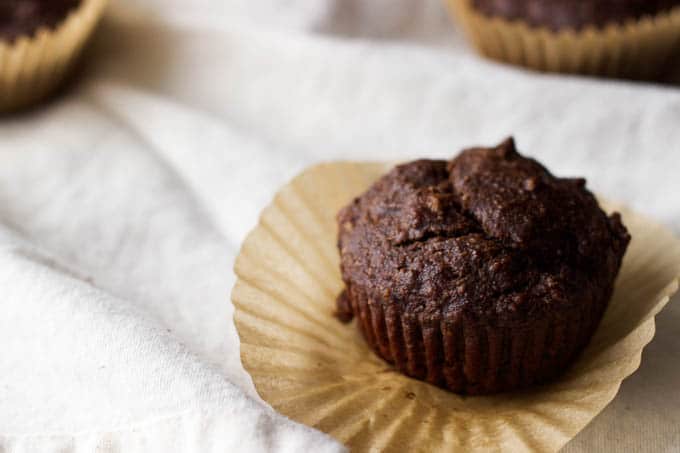 I have always had a strange love/hate relationship with bananas. I really want to like them for all the practical reasons – they're healthy, portable, and low maintenance.
But every time I buy them, the optimism I had in the grocery store about eating a banana all on its own quickly dwindles and they sit on my counter and go uneaten. It's weird, I know.
We drove down to southern Missouri this last weekend for a lake trip with friends (I always forget how beautiful the Ozark region of Missouri is!). Prior to the trip, I bought bananas, forgot to pack them in the car, and knew without a doubt I would not want to eat them when we returned….