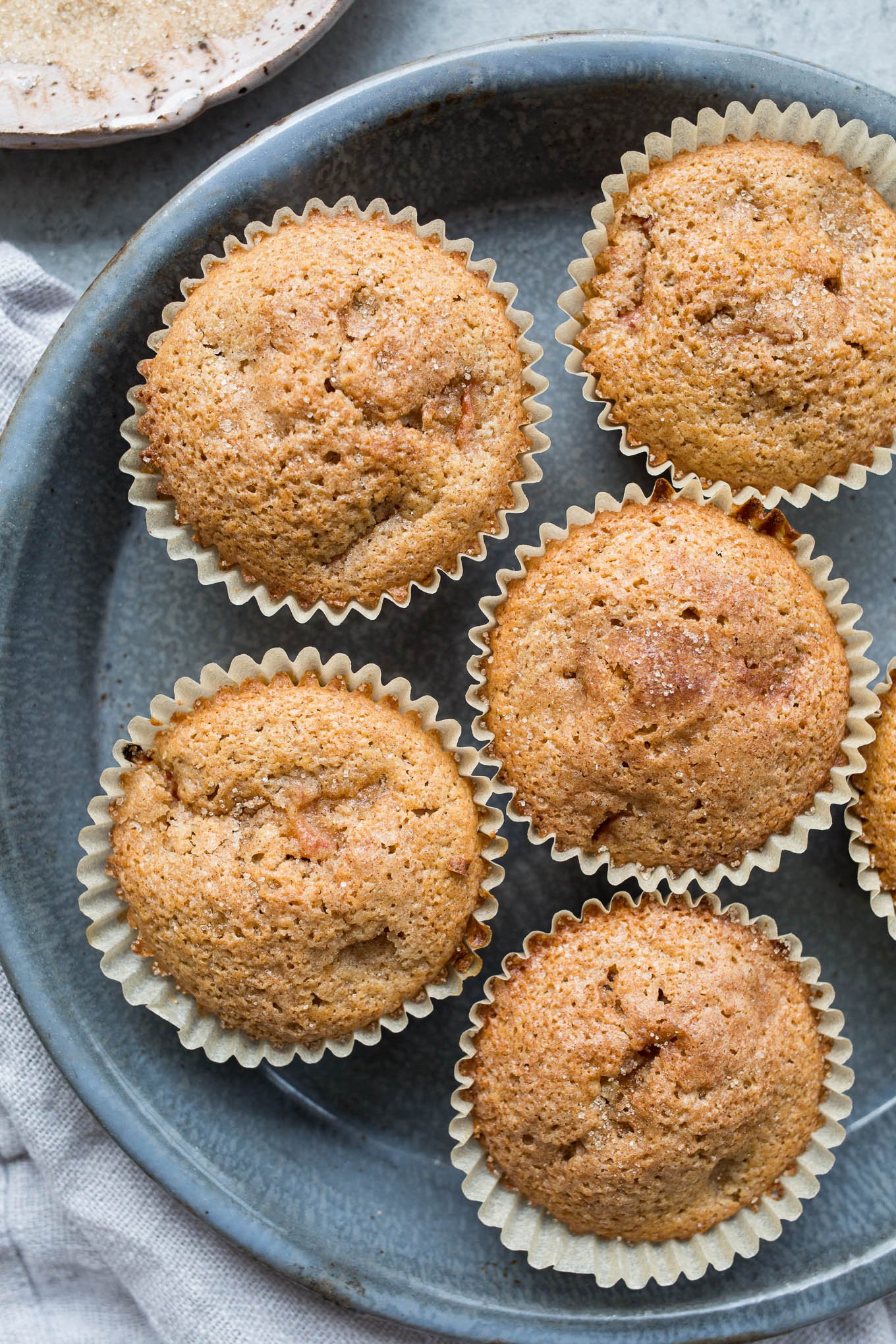 When rhubarb starts popping up at the markets, I've decided it's a foolproof way of knowing spring is here to stay. Although the weather here has basically confirmed this, as I drove home today it seemed like everything outside was radiating green—bright and beautiful trees with glimmering green buds and grass that seemed to shimmer.
Welcome spring, indeed.
Muffins are a breakfast treat I don't make often enough. When I do, I try to pack them with as much whole-grain goodness as possible. These cinnamon rhubarb muffins live up to that claim.
Made mostly with gluten-free oat flour and a bit of arrowroot starch, these muffins are high-fiber and loaded with protein and nutrients….