These Gluten-Free Vegan Blueberry Muffins are made with almond flour and oat flour and sweetened with maple syrup. A healthy muffin recipe you'll love!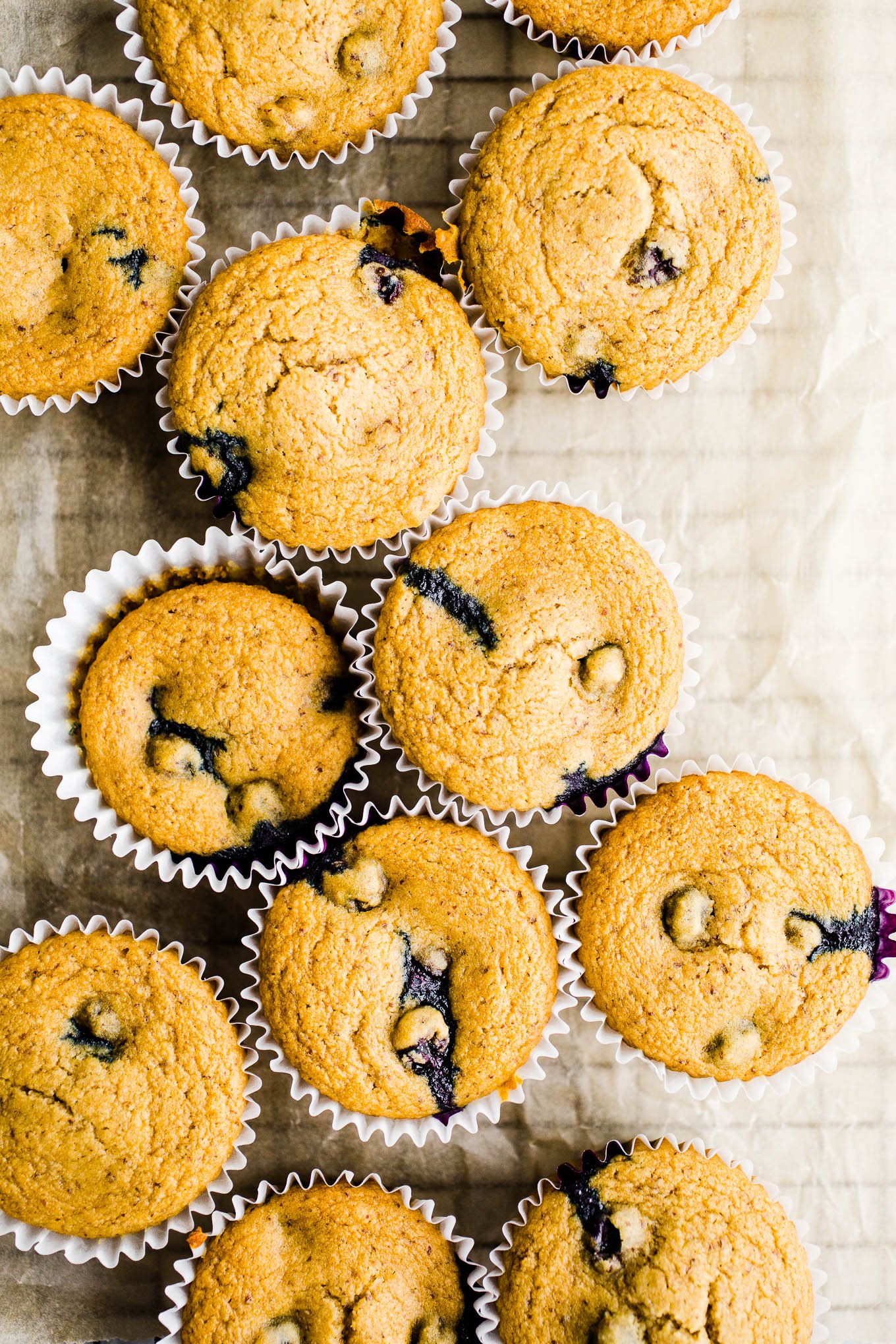 Blueberry muffins will always be here to stay.
Whether they are gluten-free or not is another story. And can they be healthier than the sugar-laden bakery options? What about egg-free?
The answer is yes. Emphatically yes. This blueberry muffin recipe fits all the check boxes….