These Coconut Golden Milk Cups are made with homemade coconut butter, almond butter, spices, and sweetened with honey. All the delicious flavors of a turmeric milk latte in a bite-size treat! Gluten-free, dairy-free.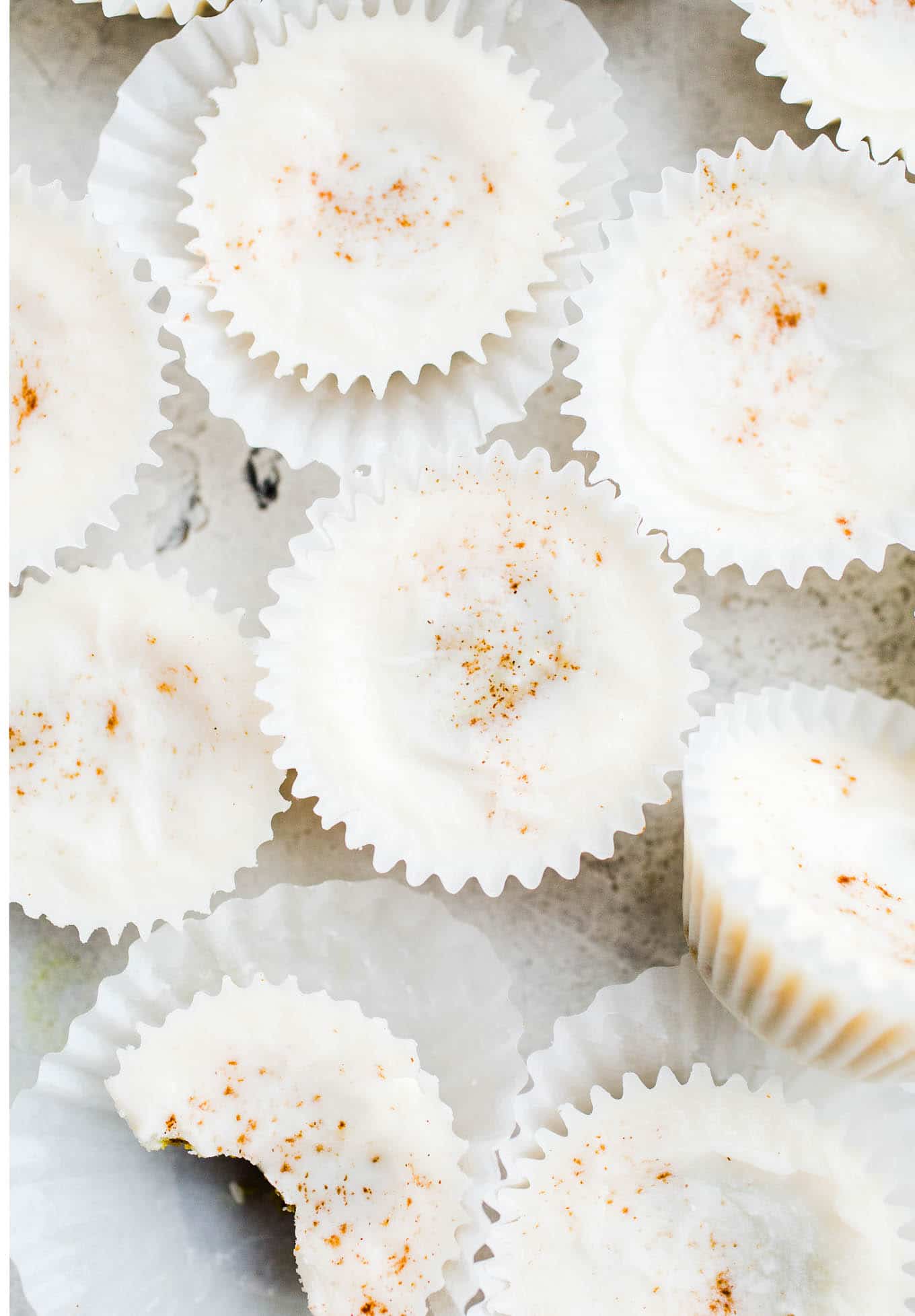 Are you a golden milk fan? If the answer is yes, these healthy candy cups are for you.
This recipe is inspired by Whole Foods' golden milk cups. Those candies include white chocolate, sugar, palm oil, almond butter and spices. With a few simple swaps, these golden milk cups are a healthier treat!
Golden milk – what is it? A combination of ground turmeric and milk, the yellow-hued drink is based in Indian culture and used in Ayurvedic practices. It has gained popularity with additions like honey, cinnamon, ginger, vanilla, and black pepper.
A drink that warms and satisfies, now experience those flavors here in bite-size form!
…