These Gluten-Free Vegan Peanut Butter Cookies are made with almond flour, coconut oil, and flaxseed. No eggs, no dairy, no gluten!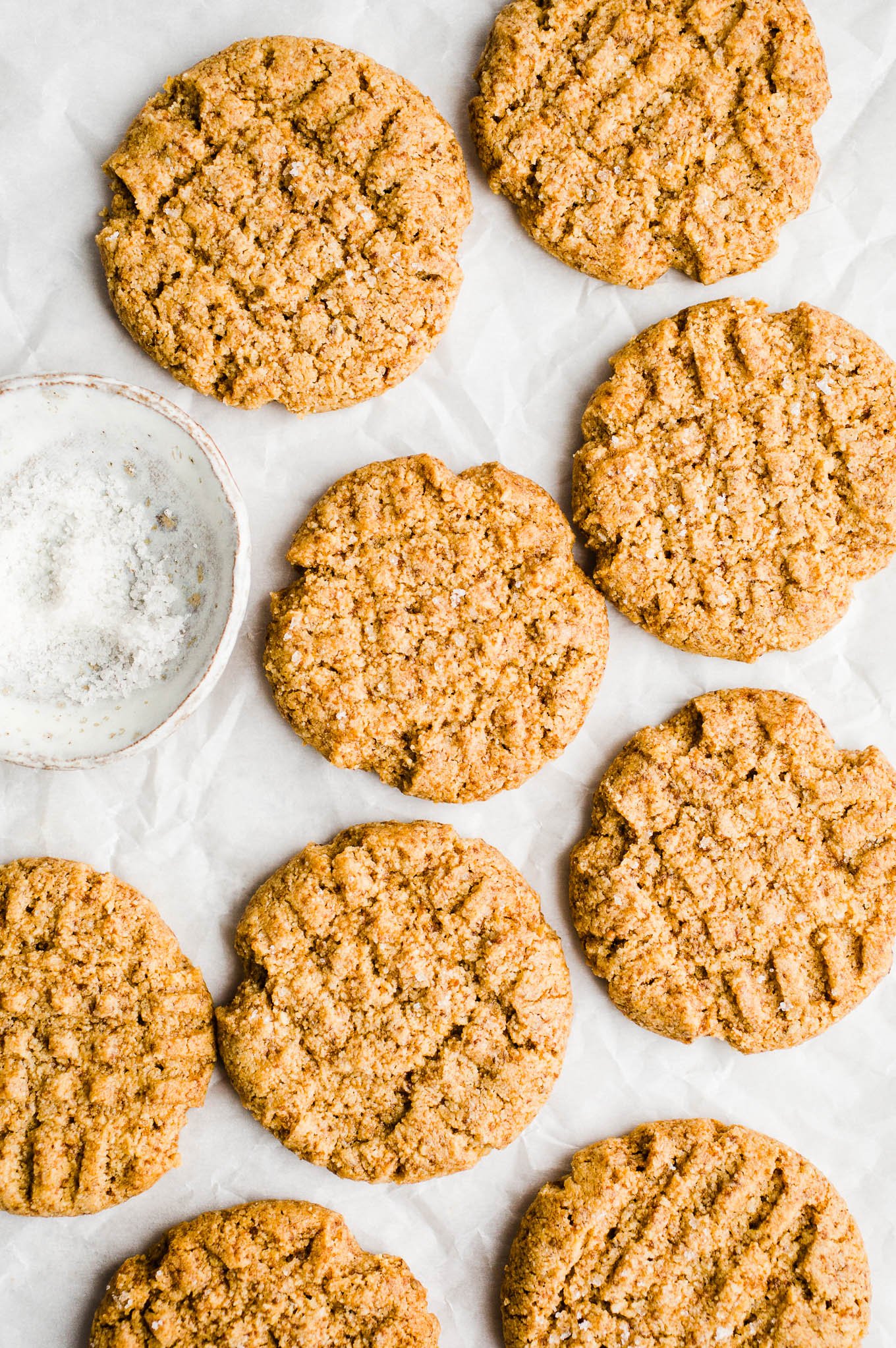 This is the cookie you are going to want to make right now.
There are a lot of peanut cookie recipes out there, but I wanted one that was not only gluten-free but egg-free as well.
Peanut butter cookies are comfort food in all the right ways. Salty, sweet, and satisfying. This recipe is no different….