These Fudgy Teff Brownies are not only decadently rich, but gluten-free, refined sugar-free, and packed with healthy teff flour.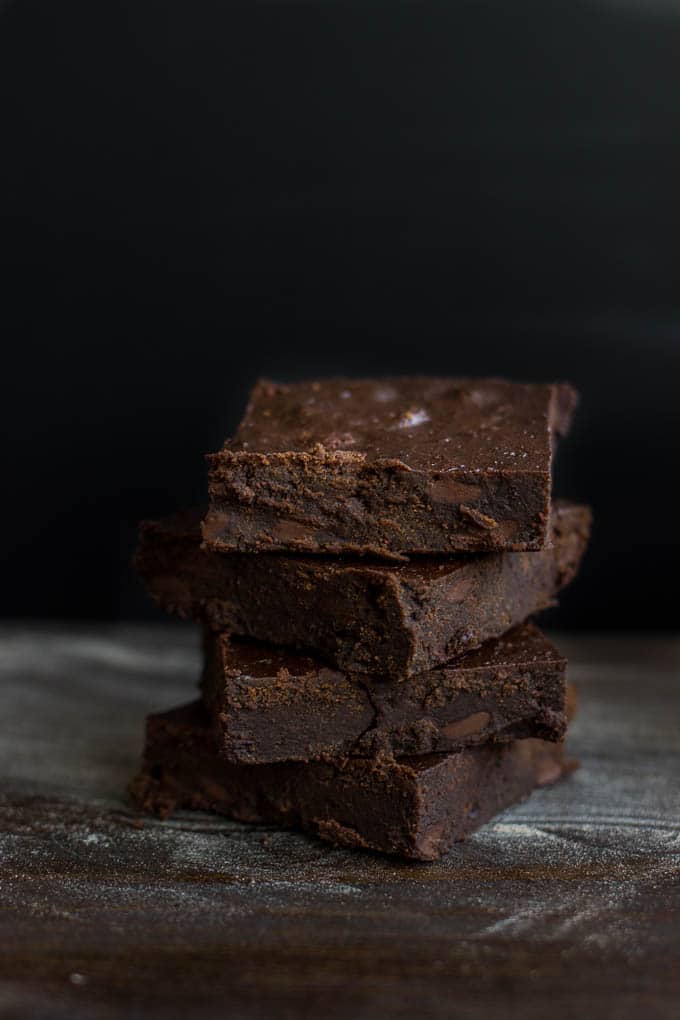 The school year is now in full swing and I, of course, think daily about what I'm going to have as an after-work treat. Nothing changes, does it?
My sister was in town recently and we got into a conversation about our back-to-school rituals when growing up. Mine, even as a grade school kid, was all about writing lists. (Really, nothing changes).
Turn the alarm clock off. Check.
Get dressed. Check.
Brush hair. Check.
Eat breakfast (Cocoa Puffs, always). Check.
Brush teeth. Check.
Grab backpack and lunch and stand at the bus stop. Check, check, check.
Make sure everything on list is checked off. Check!
My lists were sometimes so detailed it's a wonder I ever got out of the house. And while nowadays my lists are color-coded with boxes and checkmarks and stars, this year the lists may be a bit shorter. After much thought and a heavy heart, this past spring I decided to step down from my swim coaching position for this new year.
While coaching has given me so much joy, and the camaraderie you feel as part of a team is absolutely contagious, the schedule I was carrying was taking a toll.
Already struggling with getting my thyroid levels back to normal and pushing through a grueling schedule of early mornings, evenings, and weekends, other related health issues started rearing their ugly head.
I've learned too many times that I am really good at pushing things to the limit. And at some point, something has to give. It always does.
In this case, my health was waving all kinds of red flags and I continued to figure that I'd deal with them later. But it is not just me that suffers the consequences anymore; I have a husband, a partner, who takes really good care of me, and to push it to the limit means I'm taking him with me. Not exactly fair or healthy or fun.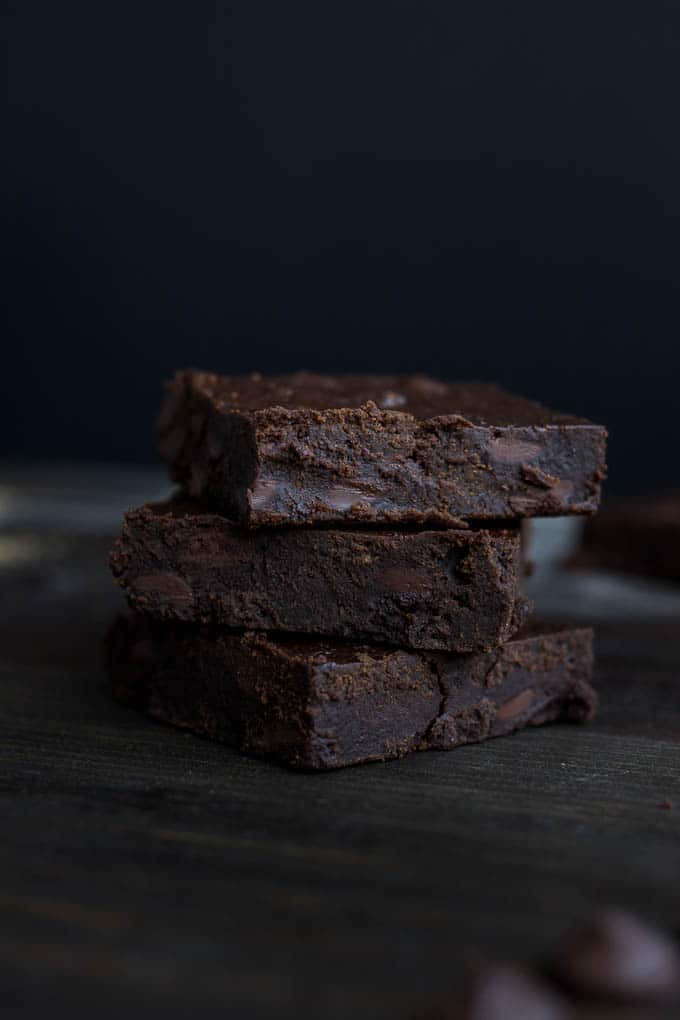 So these fudgy teff brownies. To say that I've made several batches of these would be an understatement. Since posting my teff almond butter cookies I have been experimenting more with teff flour and thought brownies would be the perfect vehicle for this teeny-tiny, nutty-flavored grain.
Teff is full of protein, fiber, essential amino acids, vitamins, and minerals, so a thick, fudgy brownie that reaped those benefits and tasted decadently chocolatey felt like a worthy challenge.
My other goal here, other than making a yummy nutrition-packed brownie, was to keep the ingredients as simple as possible. A recipe you know by heart.
I think both were accomplished — although I may have it memorized due to 7 batches in a row — still, brownie goals were met all the same.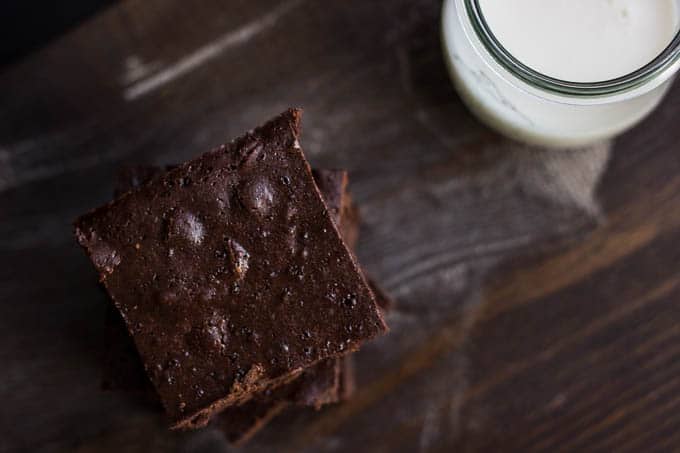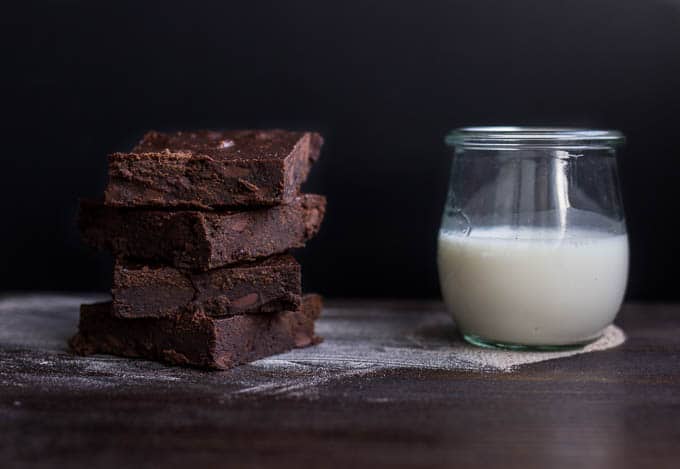 Thank you for reading! Follow me on Instagram and tag photos that you post of my recipes with #saltedplains. I would love to see!
📖 Recipe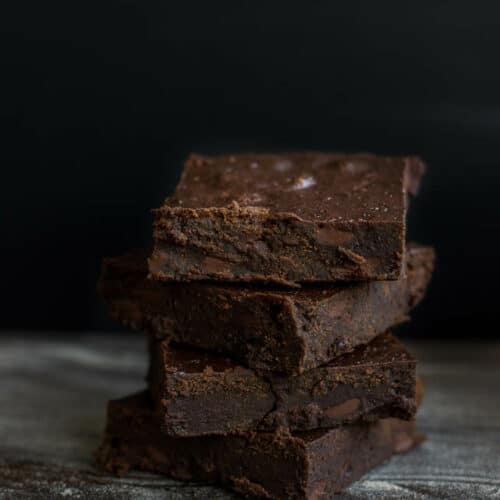 Fudgy Teff Brownies (Gluten-Free, Refined Sugar-Free)
These Fudgy Teff Brownies are not only decadently rich, but gluten-free, refined sugar-free, and packed with healthy teff flour.
Print
Pin
Rate
Save
Saved!
Instructions
Heat the oven to 325 degrees Fahrenheit. Grease an 8x8 baking pan.

In a large bowl, combine teff flour, coconut sugar, and salt. Set aside.

In a small saucepan over low heat, add butter. Once butter starts to melt, add unsweetened cocoa powder, whisking occasionally until butter has completely melted and cocoa powder and butter have fully combined. Remove from heat and allow to cool for about 3 minutes.

After the cocoa/butter mixture has cooled for a few minutes, add the vanilla extract, whisk, then whisking in one egg at a time. Make sure the eggs are at room temperature as the cocoa/butter mixture will still be warm. Once the third egg has been added, whisk until mixture is smooth and creamy. Add mixture to the dry ingredients and stir until fully combined. Fold in dark chocolate chips and transfer to the baking pan.

Bake for 30 to 35 minutes or until a toothpick comes out mostly clean. Cool on a wire rack. Overbaking will cause these teff brownies to be drier than desired.
Notes
Adapted from my Pecan Fudge Brownies.
I prefer to use Bob's Red Mill teff flour which can be found at some health food stores, grocery stores, Thrive Market or Amazon.
Nutrition
Calories:
237
kcal
|
Carbohydrates:
26
g
|
Protein:
4
g
|
Fat:
14
g
|
Saturated Fat:
10
g
|
Polyunsaturated Fat:
1
g
|
Monounsaturated Fat:
3
g
|
Trans Fat:
1
g
|
Cholesterol:
67
mg
|
Sodium:
111
mg
|
Potassium:
170
mg
|
Fiber:
2
g
|
Sugar:
14
g
|
Vitamin A:
304
IU
|
Vitamin C:
1
mg
|
Calcium:
67
mg
|
Iron:
1
mg
SaveSave