Arrowroot starch is a great pantry staple, is a great thickening agent, and is used in a variety of recipes. But is it gluten-free?
Does arrowroot contain gluten? The short answer is: No, arrowroot does not contain gluten.
Jump to:
What is arrowroot?
Arrowroot (Maranta arundinacea) is made from the dried and finely ground starch of the tuber of the arrowroot plant. This powder created by these tropical plants is white, tasteless, and odorless.
The flavorless powder is used as a thickening agent in cooking and an excellent substitute for cornstarch.
Is there a difference between arrowroot starch and arrowroot flour?
The names arrowroot starch, arrowroot flour, and arrowroot powder can be used interchangeably because they refer to the same thing.
Is arrowroot safe for celiac?
Yes! Arrowroot is naturally gluten-free and therefore safe for people with celiac disease. It is also grain-free and vegan.
What brands are certified gluten-free?
While any 100% pure arrowroot flour is naturally gluten-free flour, some brands manufacture their products in facilities that process other gluten-containing grains and ingredients.
If you are concerned about potential cross-contamination, the following are brands that have the certified gluten-free label:
Anthony's
Namaste
Bob's Red Mill
Let's Do Organic
Thrive Market
Health benefits
Arrowroot is an easily digested starch and can be a healthier alternative to cornstarch due to its dietary fiber. It's been used to help with an upset stomach and abdominal pain for those with irritable bowel syndrome.
The nutritional benefits of this gluten-free flour tout dietary fiber and resistant starch and can aid in digestive health. When boiled, it has a low GI index of 14.
How to use
There are several uses for arrowroot powder in gluten-free cooking and baking from sweet to savory recipes.
This gluten-free alternative flour works well as a great substitute for those with corn allergies and who need to avoid cornstarch.
The neutral-tasting white powder also withstands acidic ingredients. And a little bit goes a long way! This makes it great for use in fruit fillings, jams, and jellies.
It has the thickening power of wheat flour but lacks gluten. It is a great thickener for puddings, sauces, soups, homemade ice cream, pies, and cookies.
Unlike wheat flour which needs high temperatures to activate, arrowroot starch does not need the use of high heat and can be used at a lower temperature to activate in cooking.
It is recommended to be added as a thickening agent at the end of cooking so as not to break down the starch.
The best substitutes for arrowroot? Tapioca starch (also known as tapioca flour) or cornstarch.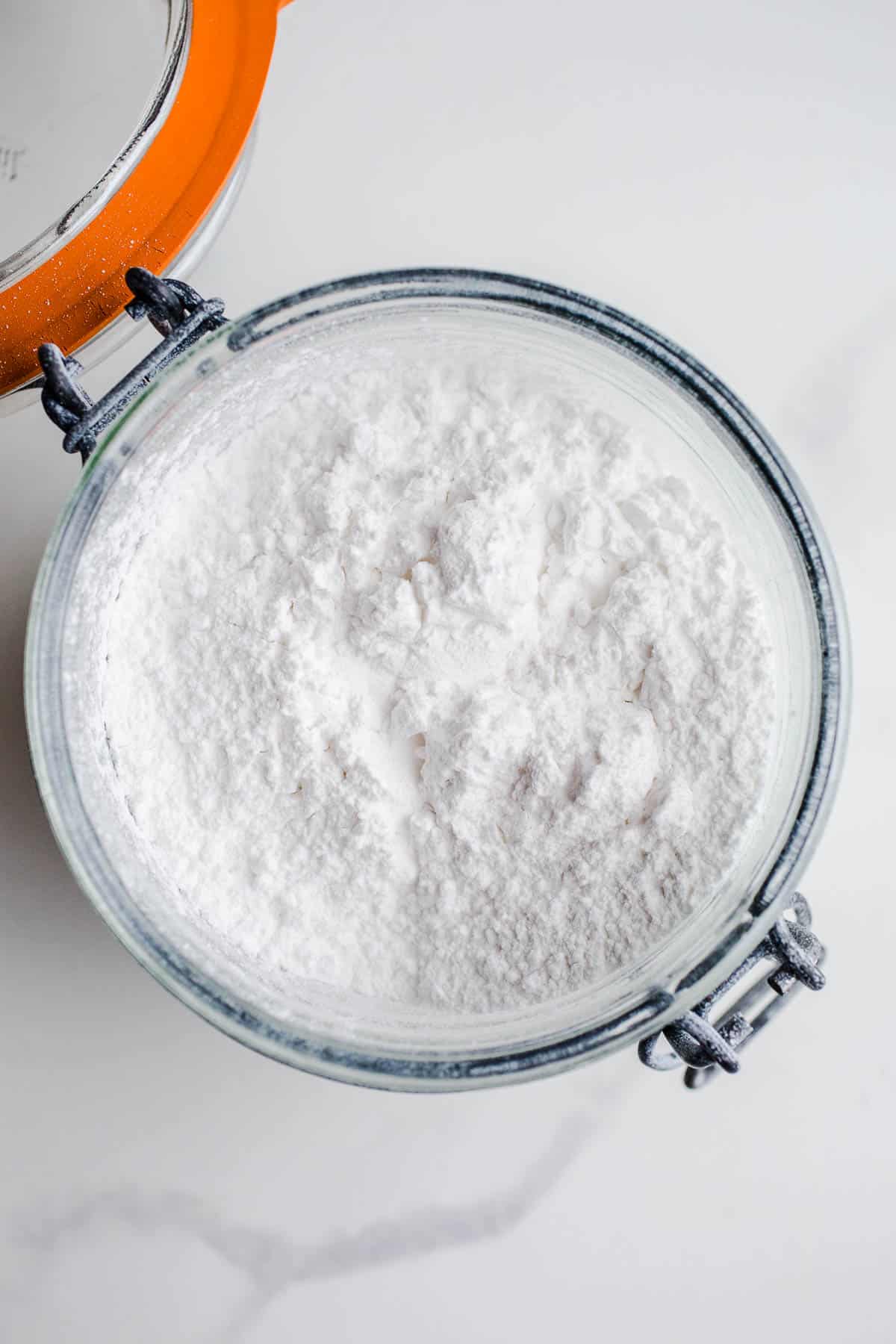 Helpful tips
The brand information in this article comes from the brand websites at the time this article was written. Going direct to the brand website is the fastest way to get the most up-to-date allergen information on a specific product.
If cross-contamination is a concern, make sure you check the product label for information regarding its gluten-free designation. If it is not clear, always contact the brand directly.
Remember, just because a product does not use gluten-containing ingredients, does not necessarily mean it wasn't processed in a facility that produces foods with gluten ingredients.
Please note: Always check labels as some manufacturers Include gluten or dairy, or process In the same facility as wheat. This article is meant to help aid in highlighting gluten-free products but is not an exhaustive list or medical advice. Please consult with your healthcare provider for best practices and care for your individual needs.