A layer of rich chocolate brownie, a layer of raspberry jam, and a layer of chocolate ganache make up these delicious Raspberry Truffle Brownies. Gluten-Free and dairy-free.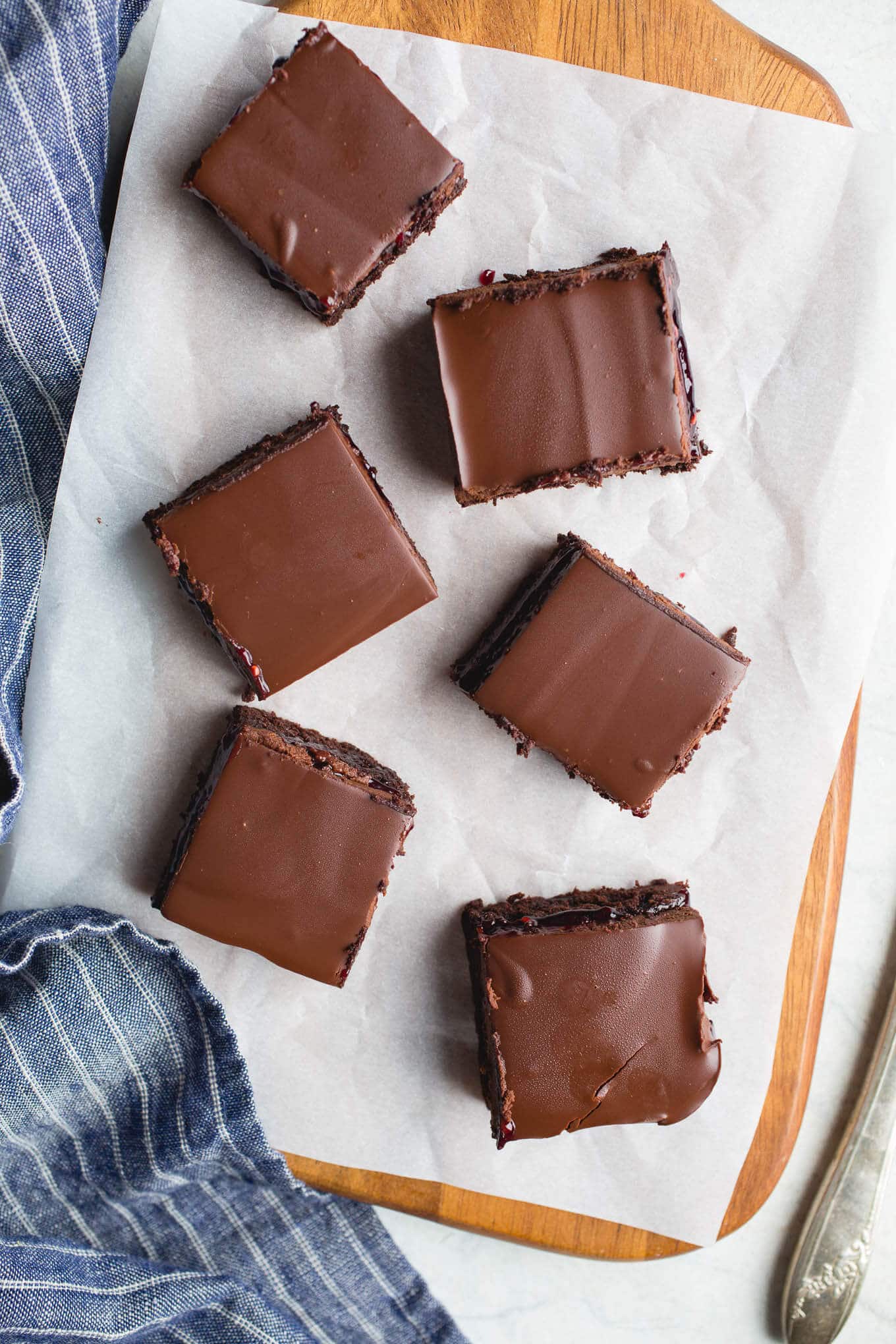 It should probably go without saying that a brownie can make a blah day seem a whole lot better. There's something about those rich, fudgy bites of chocolate brownie goodness that are satisfying and uplifting.
At the very least, I can't say that I've ever seen someone eat a brownie and frown.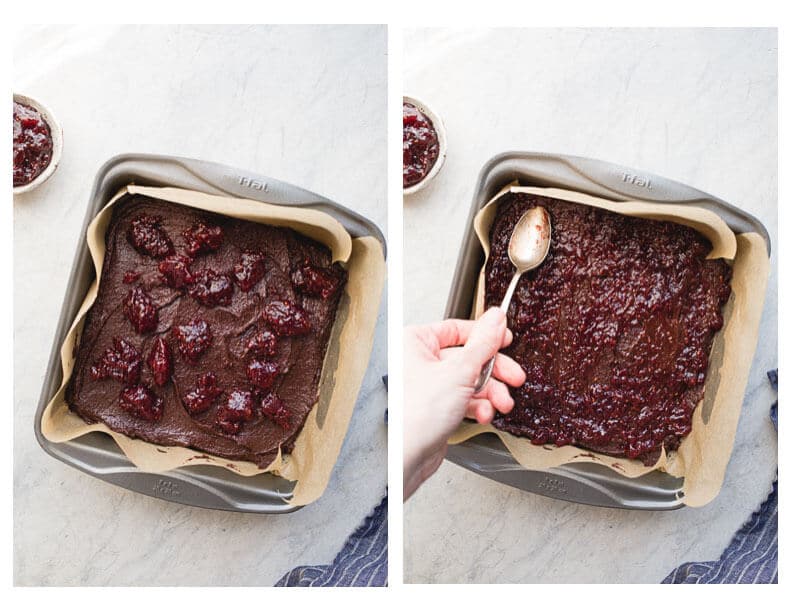 There are obviously lots of different types of brownies. Classic brownies. No-bake brownies. Even peanut butter swirl brownies. And now there are gluten-free raspberry truffle brownies.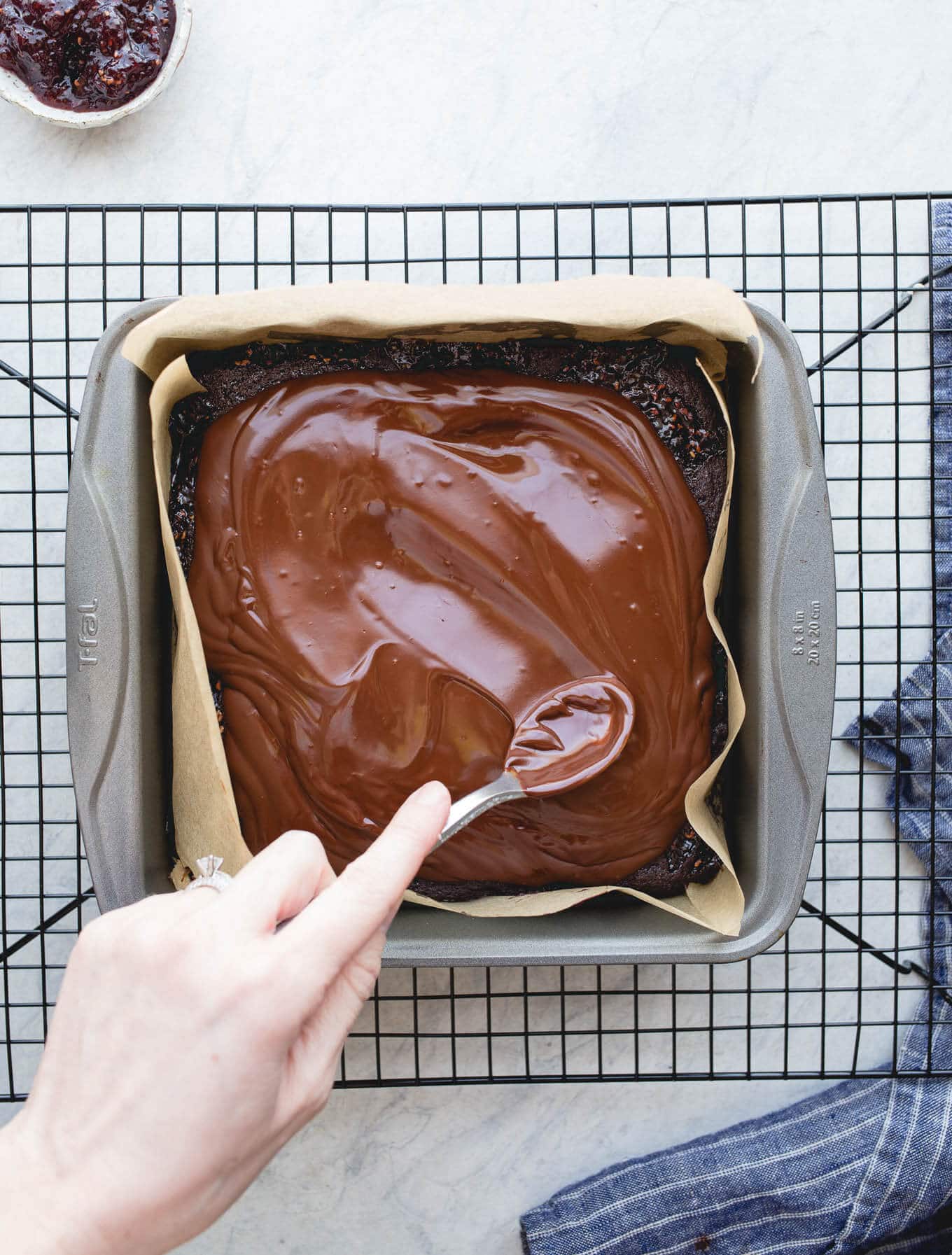 Starting with a fudgy-chocolate brownie batter base that is baked with a layer of homemade or store-bought raspberry jam, the cooled brownies are then topped with a simple two-ingredient chocolate ganache (dairy-free too!).
Here is the hard part though…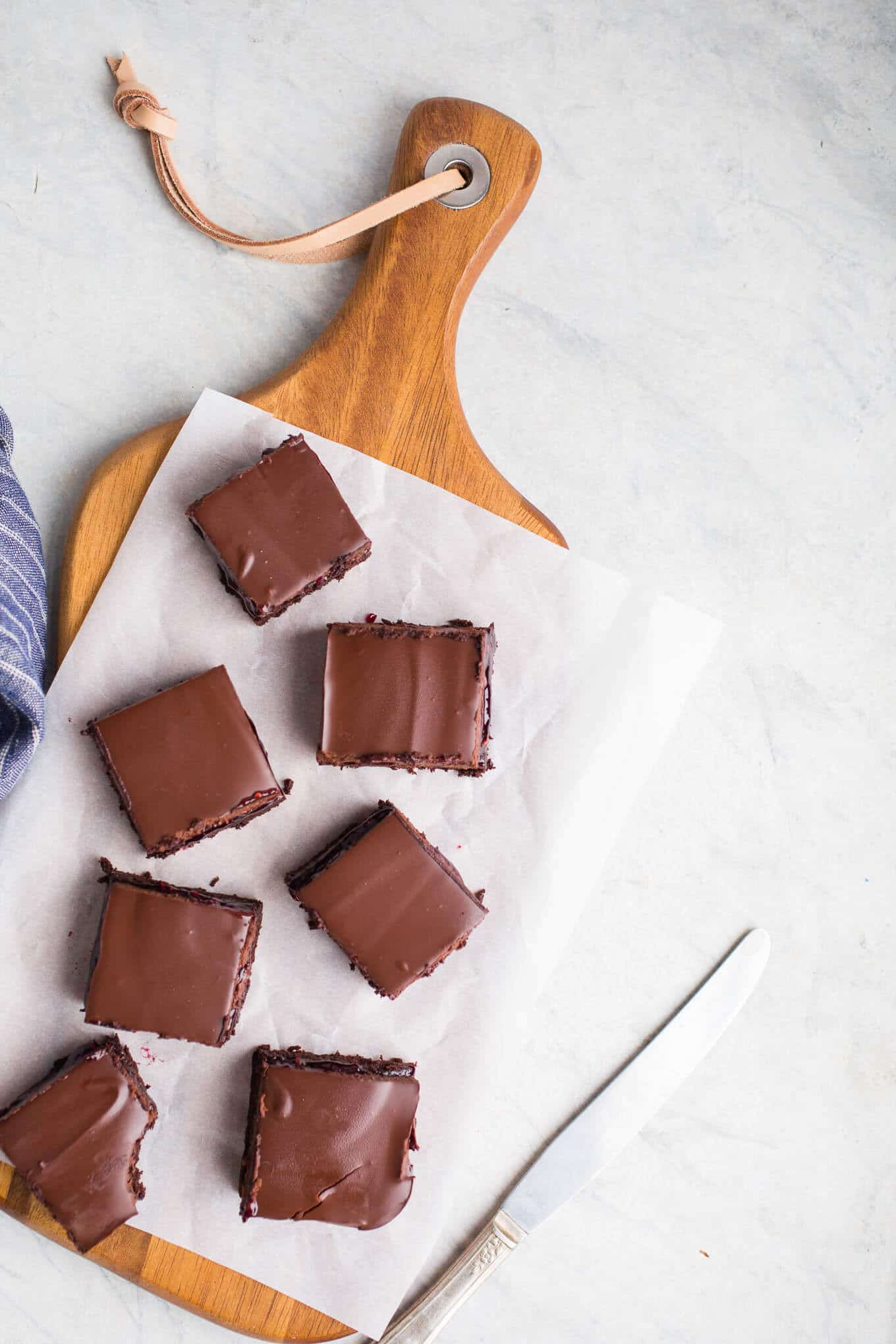 The ganache does take a few hours to completely set in the refrigerator. But believe me, when it does, it will be well worth the wait.
The chocolate ganache transforms these from simple brownies with raspberry filling, to a decadent dessert worthy of chocolate-raspberry-truffle status.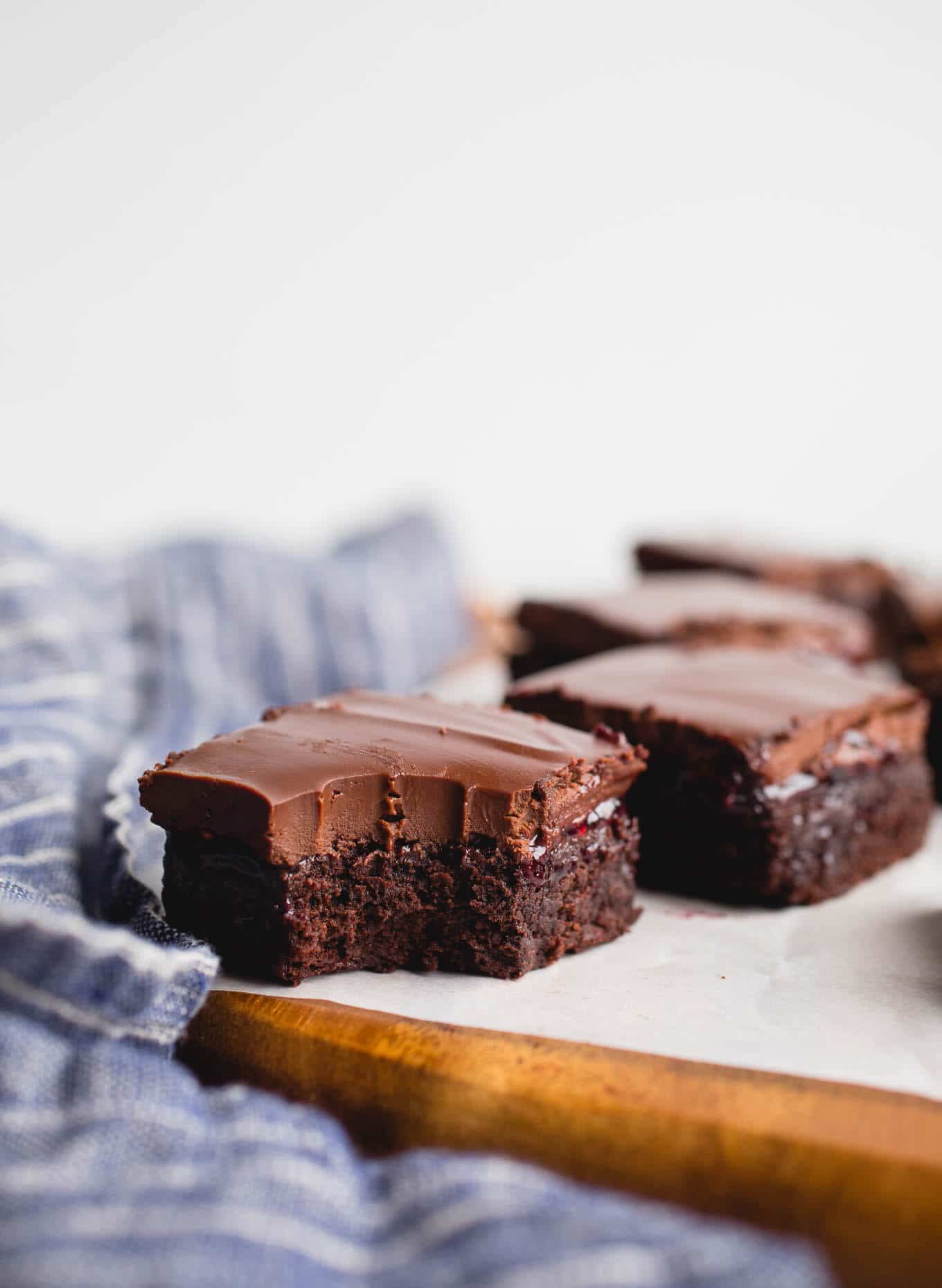 Print
Raspberry Truffle Brownie Recipe
A layer of brownie, a layer of raspberry jam, and a layer of chocolate ganache make up these delicious Raspberry Truffle Brownies. Gluten-Free and dairy-free.
Please Note: Total time does not include 3 hours to chill in refrigerator and set.
Instructions
Brownies
Preheat oven to 325 degrees Fahrenheit. Spray an 8x8 baking pan with cooking spray and then line with two pieces of overlapping parchment paper.

Melt your coconut oil in a glass measuring cup or small bowl. Set aside.

In a medium bowl, add cane sugar and eggs. Whisk for about 2 minutes. When color is a pale yellow, whisk in cooled coconut oil, followed by vanilla extract, water, and salt.

Finally, whisk in cocoa powder and almond flour until batter is smooth. Transfer batter to prepared pan. Smooth batter with a spatula so that it sits evenly in pan.

Using a spoon, dollop raspberry jam evenly over batter. With the back of the spoon, gently spread jam dollops out so that most of the batter is covered.

Bake for 30-33 minutes. A toothpick test should come out with a few wet crumbs. Place on cooling rack.

You may find that the jam layer has bubbled up in places during baking. Use a toothpick or fork to pop them.

When brownies have cooled, prepare chocolate ganache.
Chocolate Ganache.
In a medium microwavable bowl, add chocolate chips and coconut milk. Microwave at 30 second intervals, stirring after each, until chocolate chips are almost completely melted (about two 30-second intervals). Stir until chocolate has completely dissolved.

Pour ganache over cooled brownies, spreading evenly. Place in the refrigerator until ganache has set, about 3-4 hours.

Once set, remove brownies from pan, place on cutting board, and cut with a sharp knife.

Brownies should be stored in an airtight container.
Related Posts