If you're new to eating gluten-free, it's hard to know where to start. This guide for going gluten-free shares 11 tips for beginners to consider.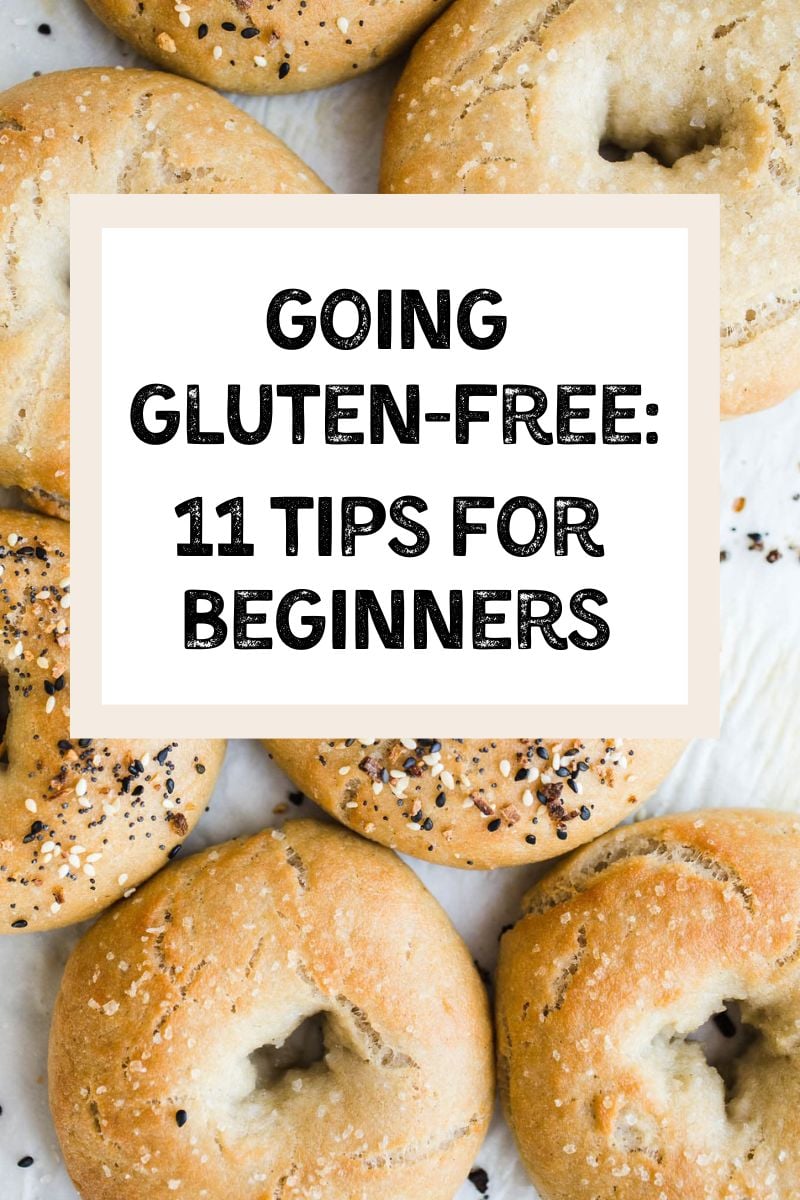 What is Gluten?
Gluten is a protein found in wheat and other types of grains. It acts as a binder and provides baked goods with a stretchy quality to keep them from crumbling.
For those with Celiac disease or gluten sensitivity, removing gluten from the diet is a game-changer.
Jump to:
11 Tips for Beginners
Please note: This list is meant to help aid in being new to a gluten-free diet, but is by no means an exhaustive list or medical advice. Please consult with your healthcare provider for best practices and care for your individual needs.
Rid Kitchen and Pantry of Gluten-Containing Foods
If you are planning to have a 100% GF household, clean out your cabinets, pantry, and fridge of any gluten-containing foods including spice and seasoning mixes that fall into that category.
For most of us, that is not the case. Label jars and storage containers with labels or even post-it notes indicating food that must remain gluten-free.
Condiment jars are easy targets for cross-contamination. Buy fresh ones and mark those that need to remain GF.
Learn Where Gluten Hides
Educate yourself on where gluten can hide. It's often used in places you wouldn't even think to look like:
Salad dressings
Taco seasonings
Soy sauce
Rice cereal (some brands, not all)
Licorice
Modified food starch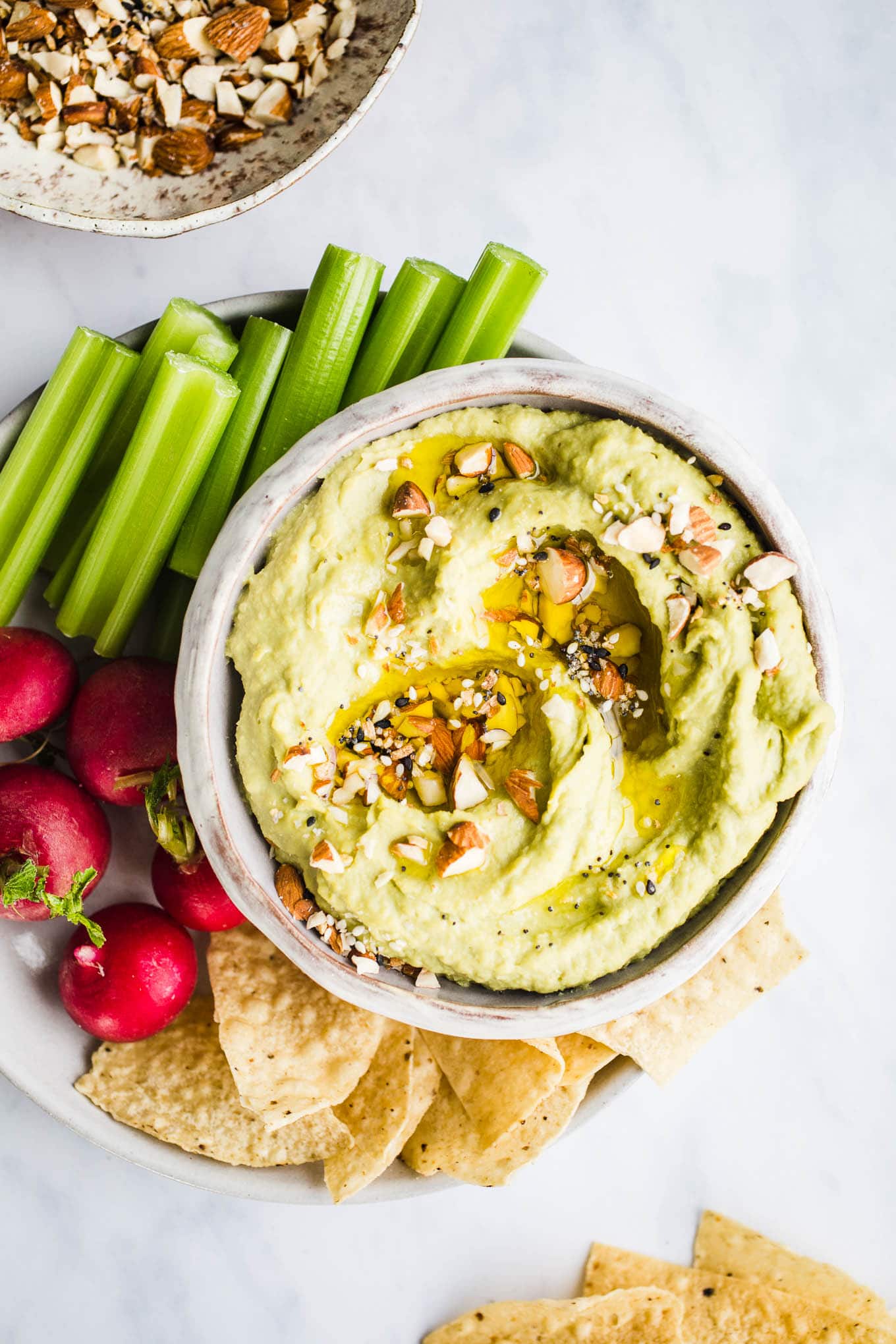 Swap in Gluten-Free Substitutes
Stocking your kitchen with friendly substitutes will help in the initial break from gluten and keep things successful. Here are some main staples to replace and have on hand:
Gluten-free bread - Can be found in the bread aisle and the refrigerated section.
Gluten-free pasta - Brown rice pasta, chickpea pasta, rice/corn pasta, and lentil pasta.
Gluten-free whole grains - White rice, brown rice, quinoa, millet
Gluten-free cereal - Homemade granola, Rice Chex, Purely Elizabeth, Love Grown, and more.
Gluten-free tortillas and flatbread - Corn tortillas, brown rice tortillas, almond tortillas, sweet potato flatbread, and more!
Focus on Whole Foods
Fruits, vegetables, poultry, fish, beef, pork, legumes, bean, nuts, dairy, and naturally GF grains provide nutrients, minerals, fiber, and protein for a well-rounded diet.
Check Labels
Processed and packaged foods often contain gluten or some kind of wheat. Condiments are also a place where gluten hides. On food labels, gluten can look like:
Wheat (including all types such as spelt, triticum vulgare, farro, graham, farina, durum, and triticale)
Rye
Barley
Oats (unless the oats or oat-containing products are certified gluten-free in the United States)
Malt
Brewer's yeast
It is important to remember that even if a product is labeled "wheat-free," it may not be "gluten-free."
Be Aware of Cross-Contact
If your household is not entirely GF, or you are eating at someone else's house, there are some common places to be aware of for cross-contamination.
Condiment jars where double-dipped knives and other utensils are used
Cutting boards and other food prep areas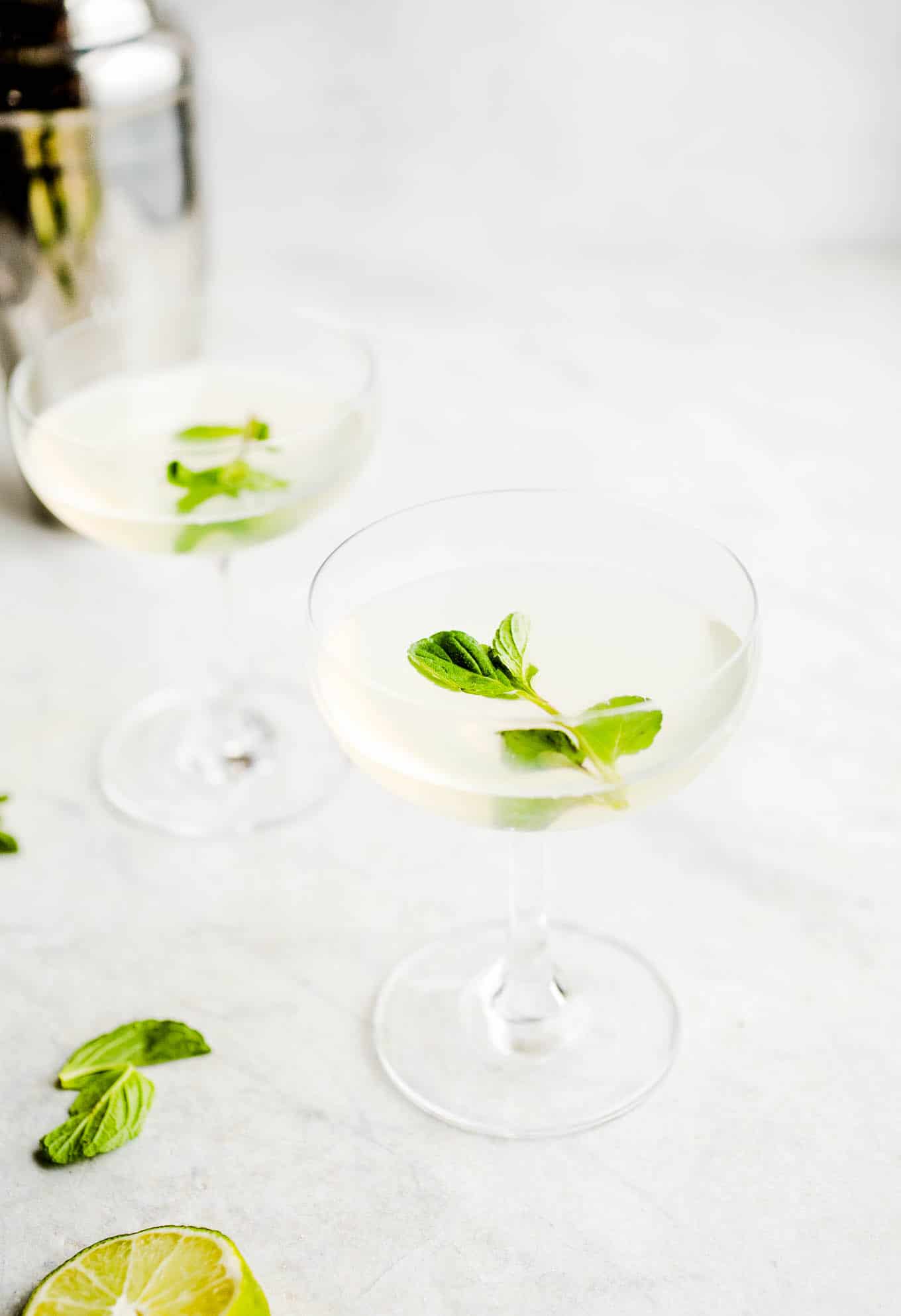 Know Which Alcohol is GF
It's important to note that alcohol is either fermented or distilled. Being aware of that designation can aid in narrowing down what is best for your diet.
Distilled alcohol is considered gluten-free because the distillation process removes the proteins from the starting material ingredients like wheat, barley, or corn.
Some people with Celiac or high sensitivity to gluten still find that they react to certain liquors based on gluten-containing ingredients.
Regarding fermented alcohol, it is considered gluten-free based on whether or not the starting material ingredient contained gluten protein.
Distilled Alcohols
Alcohol that has been purely distilled:
Gin, vodka, tequila, whiskey, bourbon, rum, and brandy
Cordials and liqueurs
Fermented Alcohol
Gluten-free alcohol that has been fermented:
GF beer (made without malted barley)
Wine
True hard cider
Fermented alcohol that is not gluten-free:
Beer
Malted beverages
Hard cider, wine coolers, or hard lemonade containing malt
The National Celiac Association is a great resource for more information pertaining to alcohol.
Learn to Eat Out GF
When possible, plan ahead and check out the menu options online or call the restaurant to see if they offer a gluten-free menu and how they handle orders to prevent cross-contact.
A gluten-free menu doesn't always mean a gluten-free separate prep space or fryer where cross-contamination can't occur.
Ask how the dish is prepared and how cross-contamination will be avoided.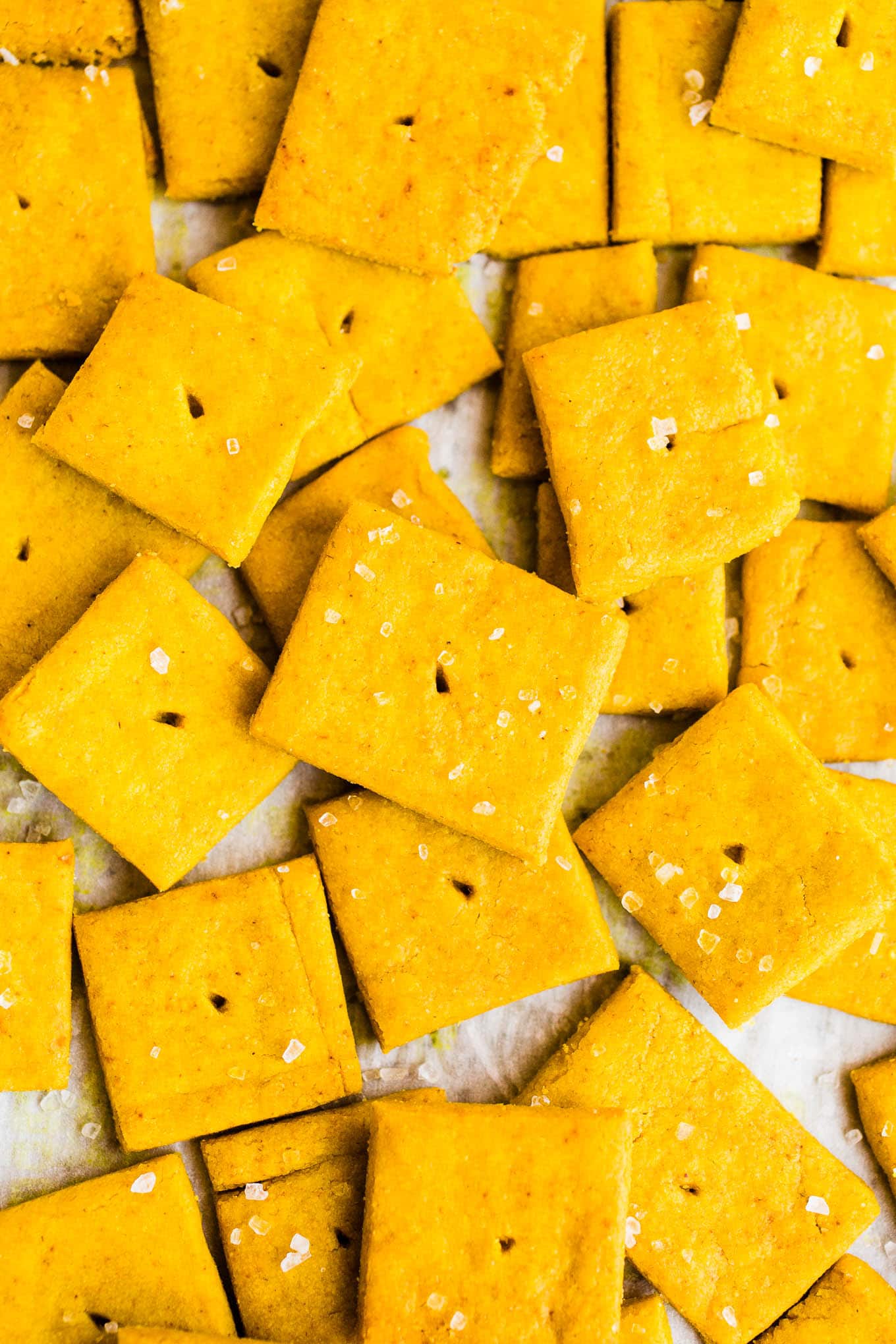 Always Have GF Snacks On Hand
Whether in your bag, purse, car, or desk drawer, having a snack on hand can sometimes save the day.
Whether it is a baggie of carrots and celery, granola bar, nuts, or store-bought snacks, you never know when you'll be somewhere and none of the food options are safe.
Find Brands You Trust
Look for the gluten-free label and find quality certified gluten-free brands that you trust.
Having go-to brands makes grocery shopping much easier and gives peace of mind.
Educate yourself
Whether you have a Celiac diagnosis, gluten allergy, gluten intolerance, or want to avoid gluten in your diet, there is a wealth of information to better educate yourself on gluten-free living.
The Celiac Disease Foundation, the Gluten Intolerance Group, the National Celiac Association, Beyond Celiac, and Boston Children's Hospital: Celiac Kids Connection all offer information and resources for living gluten-free.