What's the difference between Cassava vs. Tapioca Flour? Discover the distinctions including their processing methods, texture, and versatile applications in cooking and baking.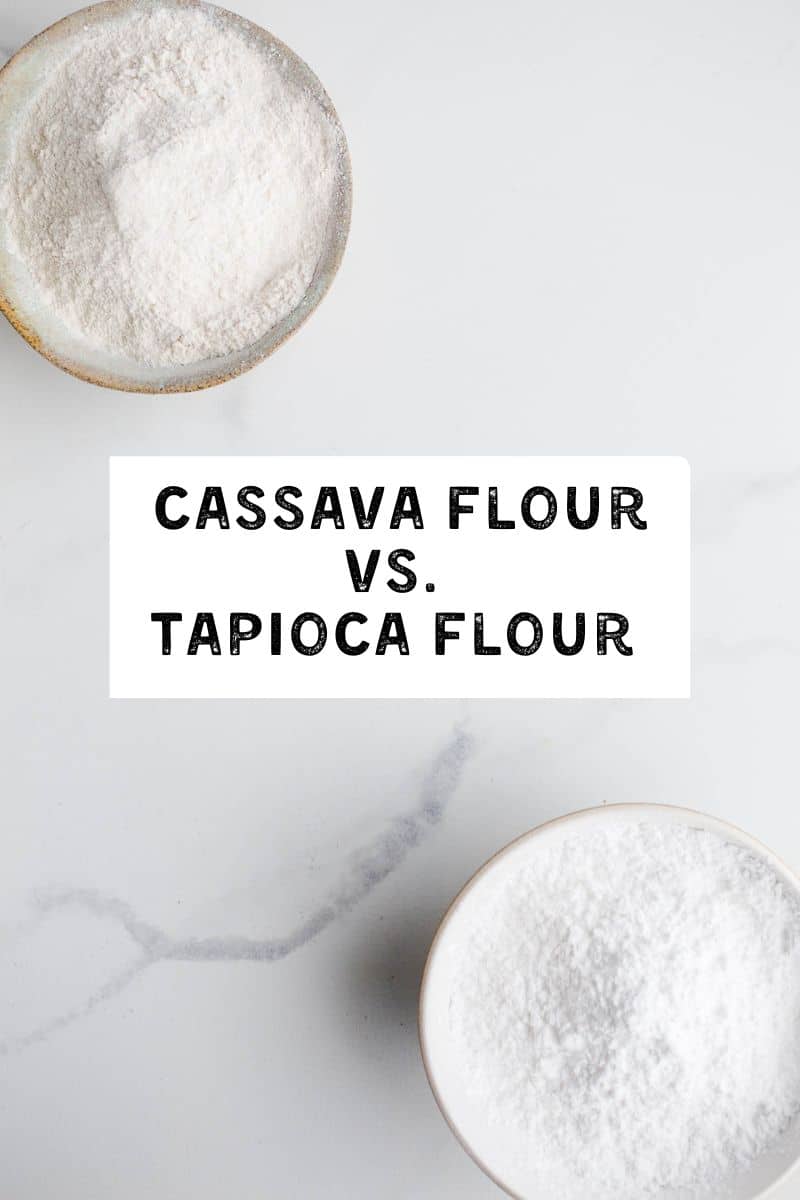 Jump to:
What is cassava flour?
Cassava flour is a gluten-free and grain-free flour made from the starchy root vegetable cassava (also known as yuca root or manioc). It is a starchy tuber native to Brazil.
The cassava crop is perennial and cultivated and consumed in many parts of the world, particularly in Africa, Asia, and South America.
What is tapioca flour?
Tapioca flour, also known as tapioca starch, is a starchy white powder that is extracted from the cassava root. It is commonly used as a thickening agent, stabilizer, and binding agent in various food products.
Processing
To make cassava flour, the cassava root is peeled, washed, grated, and then dried. The grated cassava is traditionally left to ferment for a few days to break down some of the naturally occurring toxins.
After fermentation, the cassava is pressed to remove excess moisture. The resulting mash is then dried and finely ground to produce cassava flour.
Tapioca starch, which is also made from the root of the cassava plant, is only made up of the starchy part of the plant. In contrast to cassava which uses the entire root, tapioca starch processing is solely focused on extracting the starch component. The result is a light, fine powder.
The difference in processing results in cassava flour having a coarser texture and more fiber content while tapioca starch has a finer texture and higher starch content.
Similarities
Gluten-free alternative
Both tapioca starch and cassava flour are naturally gluten-free, making them suitable alternatives for individuals with gluten sensitivity or celiac disease and on a gluten-free diet. They can be used in gluten-free recipes to replace wheat-based thickeners like all-purpose flour or wheat starch.
They are not, though, appropriate for a keto diet due to their high carbohydrate content.
Grain-free option
Both flours are grain-free, which makes them suitable for individuals following a grain-free or paleo diet.
Binding agent
Tapioca starch and cassava flour can act as binding agents in recipes. They can help bind ingredients together and prevent crumbling. This is particularly true in vegan and gluten-free baking where the absence of gluten or eggs like in cookies, biscuits, and cakes.
Thickening agent
Both flours can be used as effective thickening agents in cooking. They can absorb and hold liquid, thereby thickening sauces, soups, stews, and pie fillings. When heated, the starch granules swell and release their thickening properties.
Flavor
Both options have a neutral flavor, mild sweetness, and no bitterness.
Texture enhancement
The two flours can both improve the texture of baked goods, particularly in gluten-free recipes. They help provide structure, moisture retention, and a chewy texture or tenderness to bread, cakes, cookies, and other baked items.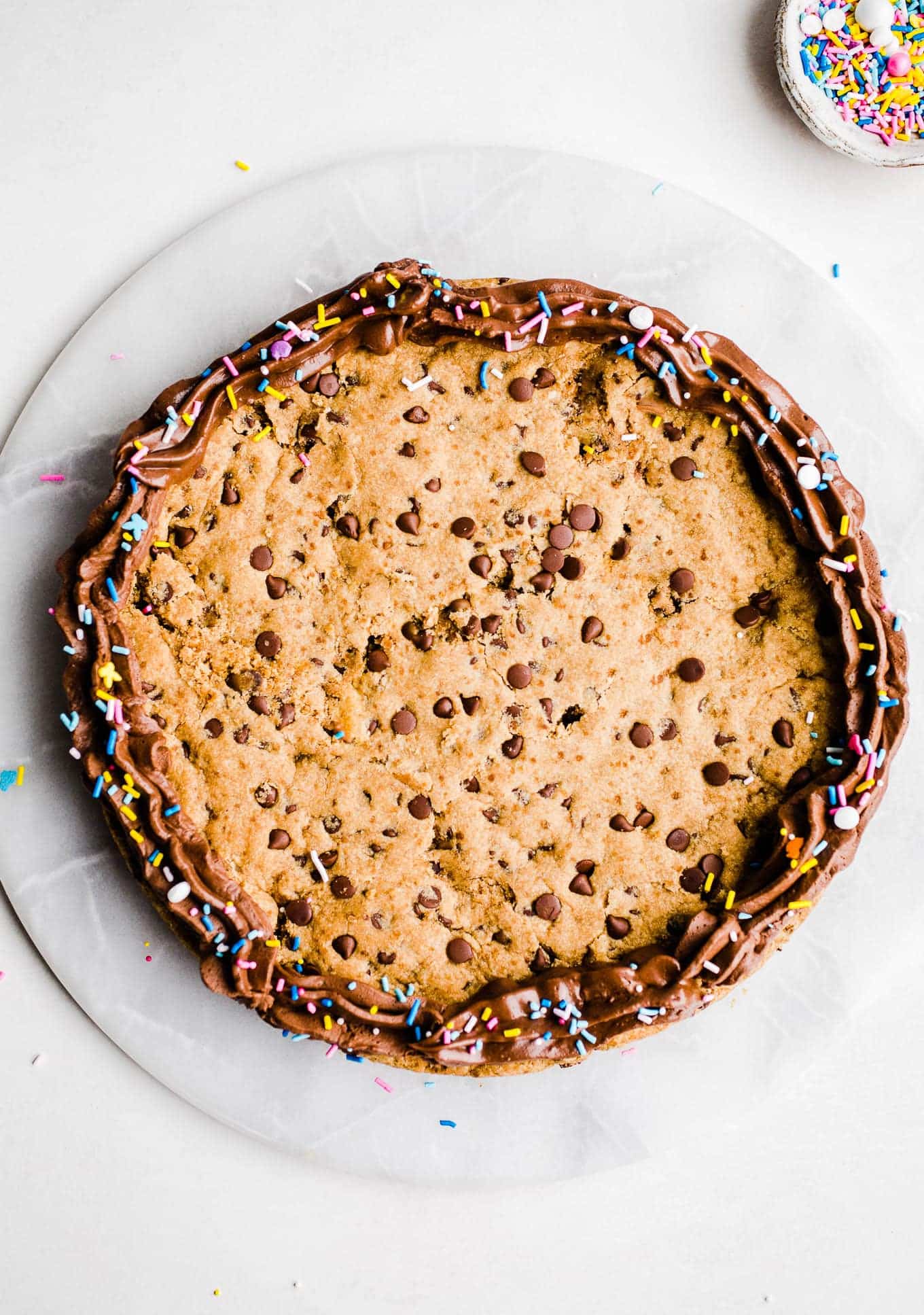 Differences
Texture
Cassava flour has a coarse texture as it retains both the fiber and starch from the cassava root. It has a slightly grainy feel and a denser consistency.
Tapioca starch has a very fine and smooth texture. It is primarily composed of starch and lacks the fiber content found in cassava flour. Tapioca starch feels powdery and soft.
Culinary applications
Due to their different textures, the two flours can have different applications in cooking and baking. While they each have thickening and binding qualities, each has distinct differences in how they can best be utilized.
Cassava flour is commonly used as a wheat flour substitute in gluten-free recipes. Its coarser texture helps provide structure and chewiness. It is used in bread, cakes, cookies, and other baked goods. Unlike tapioca flour, it is a great stand-alone flour.
In cassava flour recipes, rice flour, sorghum flour, and arrowroot powder typically make the best substitute.
Tapioca starch, on the other hand, is often used as a thickening agent in soups, sauces, gravies, fillings, and puddings. It is especially popular in pie and tart fillings due to the glossy finish it creates.
In contrast, starch such as cornstarch produces a matte finish to fillings and gravies. Tapioca flour can also be used to create a chewy texture in cookies, gluten-free dough, tapioca pearls, and bubble tea. 
Tapioca flour substitutes typically include arrowroot starch, corn starch, or potato starch depending on the recipe's needs.
Nutritional content
The nutritional profile of each of these popular gluten-free flours differs. The main difference is that while cassava contains both the fiber and starch of the cassava root, tapioca starch is mainly composed of starch.
This means that cassava flour has a higher dietary fiber content compared to tapioca starch. Cassava flour provides additional nutritional benefits like resistance starch and being a good source of vitamin A.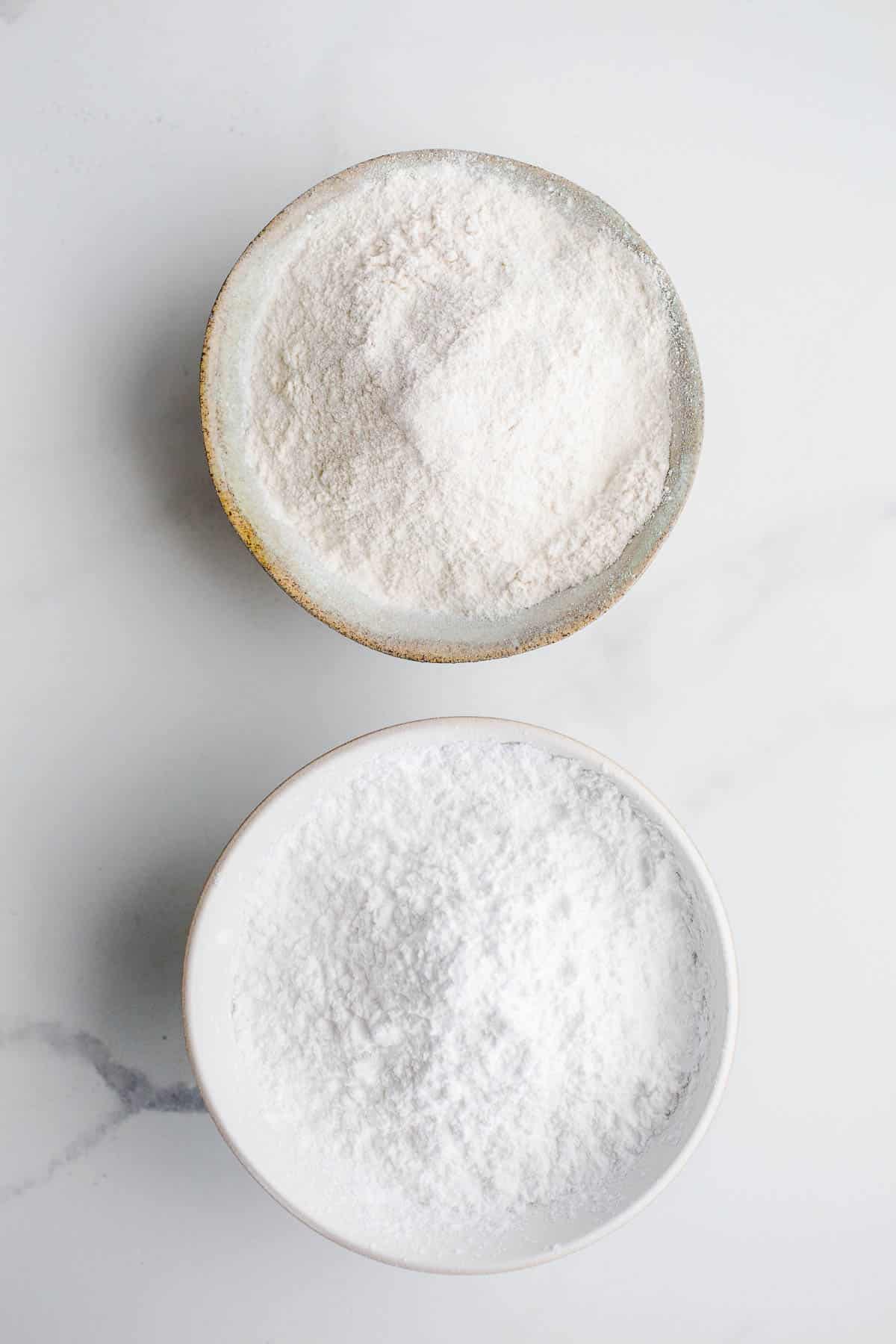 FAQs
Where can I find tapioca starch?
You can find tapioca starch in most grocery stores, health food stores, or online. It can typically be found in the baking aisle.
Where can I find cassava flour?
You can find tapioca starch in most grocery stores, health food stores, or online. It can often be found in the baking aisle or gluten-free specialty section.
Conclusion
In conclusion, both cassava and tapioca flours come from the yucca plant. Cassava flour is made using the whole root while tapioca flour comes from the starchy part of the plant.
Overall, the two flours have distinct textures and are used for different culinary purposes. Understanding their differences can help determine which one is best suited for specific recipes and dietary needs.