Buckwheat is a great pantry staple and is used in a variety of recipes. But is it gluten-free?
Does buckwheat contain gluten? Although the name might make it seem so, the short answer is: No, buckwheat does not contain gluten.
Jump to:
What is buckwheat?
So what is it anyway? It's not wheat and technically it's not even a grain.
In actuality, it is the grain-like triangular seeds of the buckwheat plant known as common buckwheat (Fagopyrum esculentum), a flowering plant closely related to rhubarb. It is considered a pseudo-cereal grain and while not a whole grain, it is regarded as one from a food and nutritional perspective.
With a nutty flavor, both raw buckwheat groats and flour are perfect pantry items for those on a gluten-free diet. This versatile ingredient works wonderfully in gluten-free baking.
What are the two types of buckwheat flour?
Light buckwheat flour as the name suggests has a lighter hue and is made from hulled buckwheat. Hulled buckwheat is when the seed coat has been removed. This makes for fine textured flour with a more subtle flavor.
Dark buckwheat flour is made from unhulled buckwheat giving it its darker appearance. Because it is ground from whole groats, this type of flour also has more fiber and a more robust flavor than the light variety.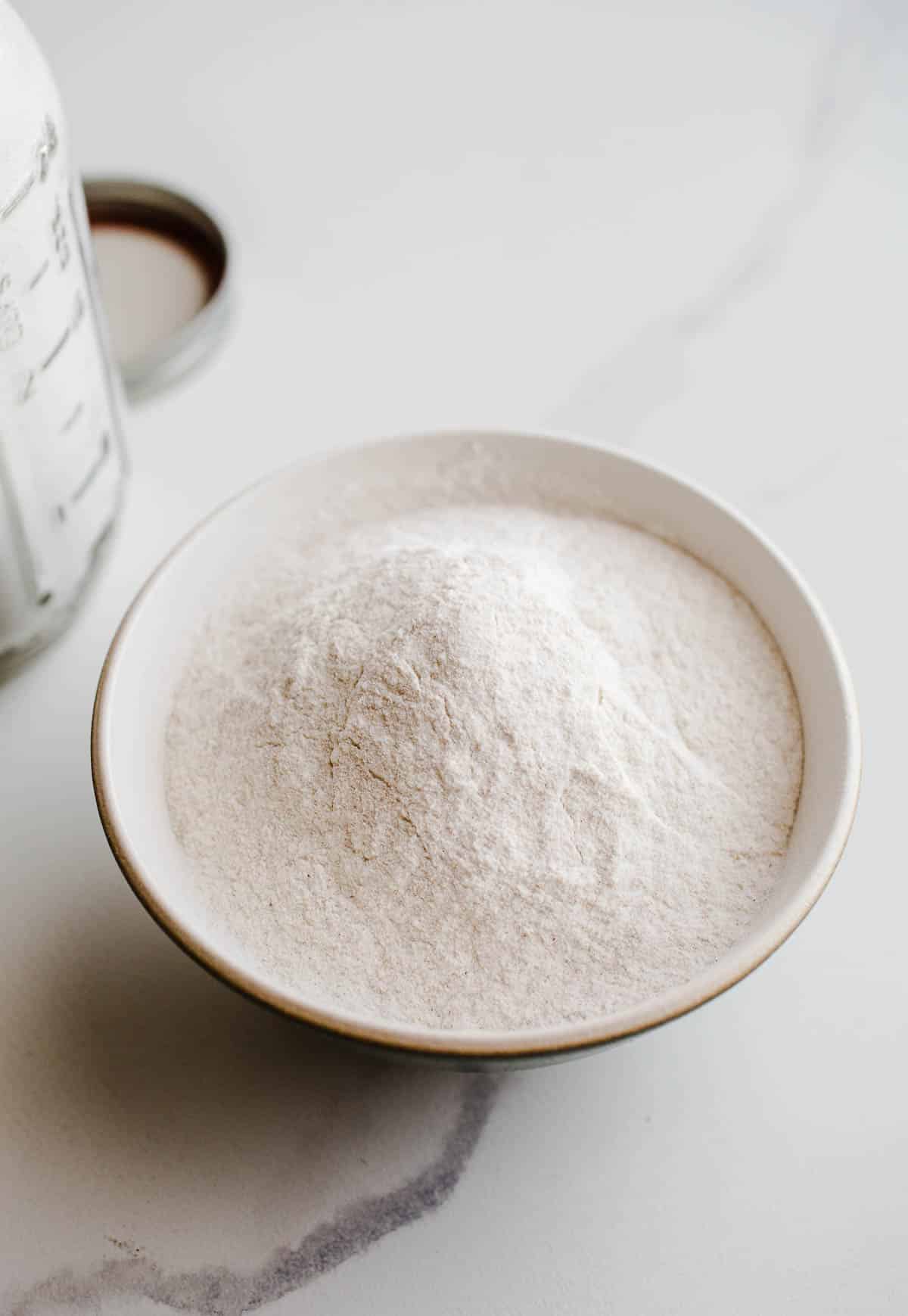 Is buckwheat safe for celiacs?
Since buckwheat is naturally gluten-free, those with celiac disease, gluten sensitivities, or gluten intolerance, can incorporate it into a gluten-free lifestyle.
If you are concerned about potential sensitivity or cross-contamination, look for brands that are certified gluten-free.
What brands are certified gluten-free?
In the United States, the FDA regulates the "gluten-free label" and those products with a "certified gluten-free label" are done by independent organizations with their own set of standards. Most often, these standards are stricter than the FDA's but must meet the FDA criteria.
While any 100% pure buckwheat flour is naturally gluten-free, some brands manufacture their products in facilities that process other gluten-containing grains and ingredients. If you are concerned about potential cross-contamination, the following are brands that have the certified gluten-free label.
Anthony's Organic Buckwheat Flour
Anthony's Organic Buckwheat Groats
Arrowhead Mills Organic Buckwheat Flour
Ployes Light Buckwheat Flour
Azure Market Organics Buckwheat Flour
Health benefits of buckwheat
Buckwheat is an excellent source of complete protein, fatty acids, essential nutrients, amino acids, resistant starch, lysine, magnesium, and high fiber content.
How to use buckwheat
Buckwheat flour acts as a good substitute for whole wheat flour in weight and texture, especially in conjunction with other gluten-free flour like white rice flour and brown rice flour. Buckwheat groats can be used in smoothies, salads, and granola bars.
There are so many recipes to make with the nutrient-rich flour or groats like delicious pancakes, porridge, crepes, scones, and buckwheat noodles (also known as soba noodles).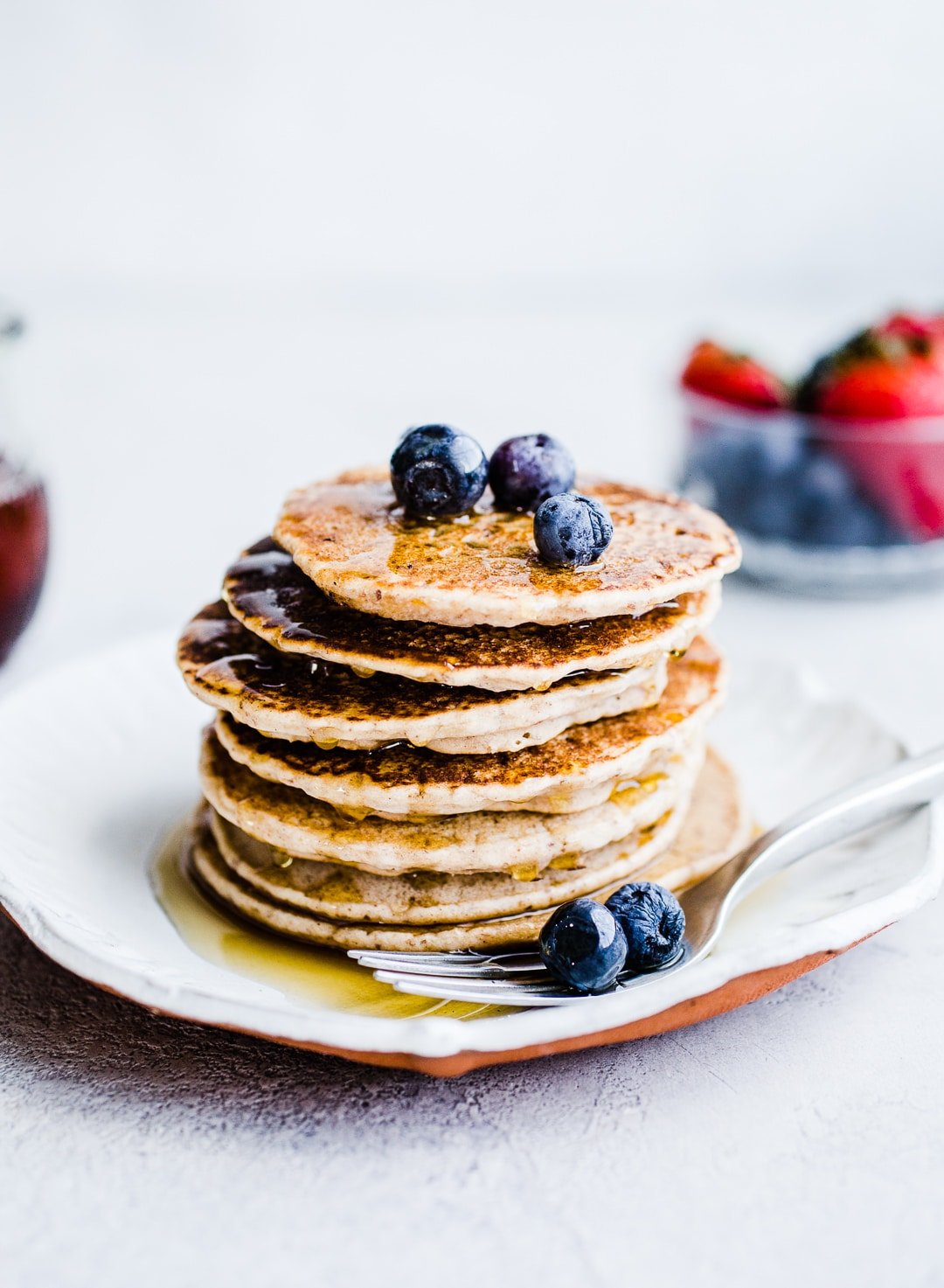 Helpful tips
The brand information in this article comes from the brand websites at the time this article was written. Going direct to the brand website is the fastest way to get the most up-to-date allergen information on a specific product.
If cross-contamination is a concern, make sure you check the product label for information regarding its gluten-free designation. If it is not clear, always contact the brand directly.
Remember, just because a product does not use gluten-containing ingredients, does not necessarily mean it wasn't processed in a facility that produces foods with gluten ingredients.
Please note: Always check labels as some manufacturers Include gluten or dairy, or process In the same facility as wheat. This article is meant to help aid in highlighting gluten-free products but is not an exhaustive list or medical advice. Please consult with your healthcare provider for best practices and care for your individual needs.