Coconut milk has a rich, slightly sweet flavor and a creamy texture and is used in a variety of sweet and savory recipes. But is it gluten-free?
Is coconut milk gluten-free? In short, yes! Pure coconut milk does not contain gluten.
The basic ingredients are naturally gluten-free, but not all store-bought options are produced the same.
Jump to:
What is coconut milk?
Coconut milk is a creamy, white liquid extracted from the grated flesh of mature coconuts.
It is a staple ingredient in many cuisines around the world, particularly in Southeast Asian, Indian, and Caribbean cooking.
To make it, the flesh of a mature coconut is grated or finely shredded. The grated coconut is then soaked in hot water to extract the liquid. The mixture is strained to remove any solids, resulting in thick coconut milk.
The process can be repeated with the same grated coconut to obtain a thinner consistency called "second extract" or "coconut water."
The millk has a rich, slightly sweet flavor and a creamy texture. It is used in a wide range of dishes. It is also a popular dairy-free alternative to cow's milk for those following a vegan or lactose-free diet.
Is coconut milk safe for Celiac disease?
Coconut milk itself is considered safe for individuals with Celiac disease, gluten intolerance, or on a gluten-free diet, as it does not naturally contain gluten.
However, it's crucial to check the ingredient label of the specific brand or product you're considering.
Some coconut milk products may have added ingredients that could potentially have gluten-containing ingredients. Depending on the brand, additives, flavoring, and gums like guar gum or xanthan gum are added as stabilizers or thickeners.
Types
There are generally two main types available; full-fat and light. It can be found on the market in both liquid and coconut milk powder forms.
Full-fat
This type is made by pressing grated coconut flesh and extracting the rich, creamy liquid. It has a high-fat content and a thick consistency.
Full-fat versions are commonly used in cooking, particularly in curries, soups, and sauces. It adds a creamy and flavorful element to dishes.
In addition to these two main types, some manufacturers also produce coconut cream.
This is even thicker and has an even more rich flavor than full-fat varieties. Coconut cream contains less water and a higher concentration of coconut solids.
Light or reduced-fat coconut milk
Light coconut milk is a thinner and less fatty version of the full-fat milk. It is made by diluting the full-fat liquid with water.
This type is used as a lighter alternative in recipes where a lower fat content is desired. It may not provide the same richness or creaminess but can still be used in various recipes or as a dairy milk substitute.
Either full-fat or light can be in sweetened or unsweetened coconut milk. Sweetened versions have added sugars like cane sugar or cane syrup. Sweetened and unsweetened are widely used in cooking and baking.
Both versions are also found labeled as coconut milk beverages made specifically for drinking.
There are also different product packaging options. Refrigerated and shelf-stable cartons and canned coconut milk are available.
Uses
There are so many ways to use this delicious plant-based milk.
Curries and stews - A key ingredient in many traditional South Asian cuisine, it adds richness, creaminess, and a unique flavor to a variety of curries.
Soups and sauce - It can be used as a base for creamy soups, such as curried cauliflower broccoli soup or Thai tom kha soup. It can also be incorporated into sauces, such as a coconut-based sauce for noodles or vegetables.
Smoothies and beverages - Easily blended with fruits, vegetables to create delicious smoothies. It can also be used as a dairy milk substitute or creamer in beverages like coffee or hot chocolate.
Desserts - It can be used to make rice pudding, custards, ice creams, or incorporated into cakes, pies, and puddings.
Marinades and dressings - Used as a base for marinades it provides flavor and tenderizing properties. It can also be incorporated into salad dressings or used to make creamy dips and spreads.
Dairy-free alternatives - This type of milk is a great option in place of cow's milk for individuals who have lactose intolerance or follow a vegan or dairy-free diet.
Health benefits
Nutritional information differs depending on the type, processing method, and added ingredients.
Coconut milk is rich in saturated fats, primarily medium-chain triglycerides (MCTs). MCTs are easily absorbed and rapidly metabolized, providing a quick source of energy.
It is a good source of nutrients and minerals like iron, selenium, and magnesium. It also contains beneficial fatty acids, like lauric acid which may have antimicrobial properties.
Brands
While naturally without gluten, some brands may have cross-contamination during processing or packaging. It is always important to check the ingredients list and allergen statements of the brands you are considering.
The following brands are certified gluten-free or made in a facility free from wheat and other gluten-containing products:
Thai Kitchen (manufacturing line has been validated GF)
Native Forest (gluten-free facility)
SoDelicious (certified gluten-free)
​Silk (have allergen protocols in place)
Pacific Foods (5-step cleaning process)
These brands do not use ingredients that contain gluten:
Aroy-D
VitaCoco
Good & Gather
All of the brands above can be found at your local grocery store and at online retailers.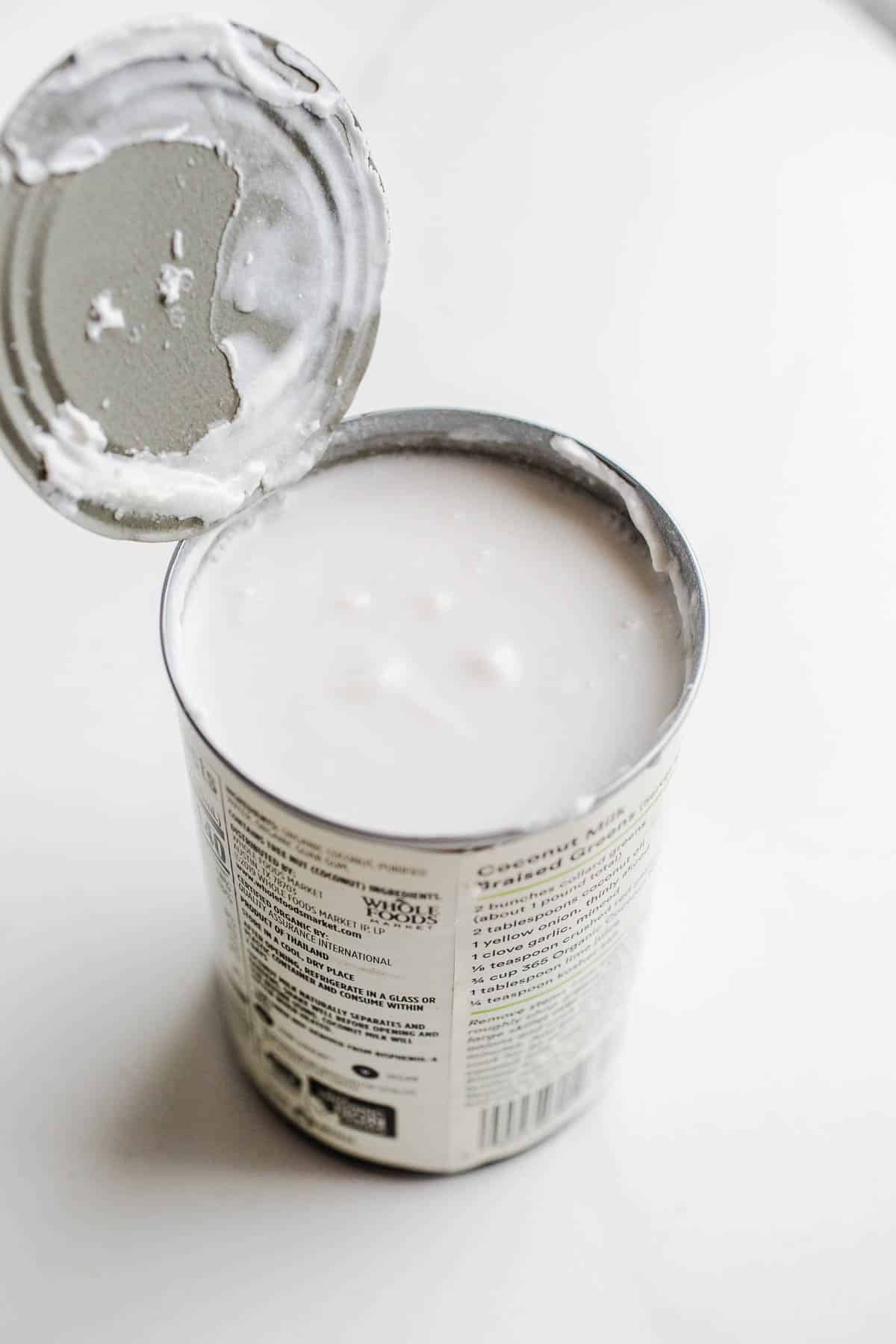 Helpful tips
The brand information in this article comes from the brand websites at the time this article was written. Going direct to the brand website is the fastest way to get the most up-to-date allergen information on a specific product. This is usually found in the FAQ section.
If the risk of cross-contamination is a concern, make sure you check the product label for information regarding its GF designation. If it is not clear, always contact the brand directly.
Remember, just because a product does not use gluten-containing ingredients, does not necessarily mean it wasn't processed in a facility that produces foods with gluten ingredients or gluten-containing grains.
Please note: Always check labels as some manufacturers Include gluten or dairy, or process in the same facility as wheat. This article is meant to help highlight gf products but is not an exhaustive list or medical advice. Please consult with your healthcare provider for best practices and care for your individual needs.
More recipes with coconut milk