Olive oil is a great pantry staple and has a variety of uses and benefits from cooking and baking to home remedies. But is it gluten-free?
Yes! In its natural form, olive oil is gluten-free.
While it is naturally gluten-free, there are some essential things to look for to guarantee it is safe for a gluten-free diet.
Jump to:
Is olive oil safe for Celiac disease?
Olive oil is made by pressing fresh olives from olive trees (Olea europaea L). It is safe to consume for people with gluten intolerance, gluten sensitivity, or Celiac disease.
Some flavored or blended olive oils may contain gluten if gluten ingredients have been added during manufacturing or packaging. It is also possible that olive oil is processed in a facility that processes gluten-containing foods.
Is olive oil dairy-free?
Yes! Olive oil is made solely from the fruit of the olive tree, which does not contain any dairy products.
It is a plant-based oil containing no animal products or byproducts. It is a suitable choice for those who follow a dairy-free diet or lactose intolerance.
Some flavored or infused olive oils may contain dairy or other allergens. It's always best to read the ingredient label or allergen statement carefully before consuming any packaged olive oil.
Types
Knowing your olive oil types will help in choosing which is the best kind for you. The different types of oil vary in taste, color, and uses.
Extra-virgin: This is the highest quality and most flavorful type, with an acidity level of less than 0.8%. It is made from the first cold-pressed olives and is not refined or processed with chemicals. It has a fruity, slightly bitter taste and is best used in dressings, dips, and drizzling over foods.
Virgin: This is also made from the first cold-pressed olives, but it has a slightly higher acidity level of up to 2%. It has a milder flavor and is slightly less expensive than extra-virgin oils.
Pure: This is a blend of virgin olive oil and refined olive oil. It has a lighter color and milder flavor than extra virgin or virgin oil and is a good option for cooking or baking.
Light olive oil: This type is not lower in calories or fat than other olive oils. It is a refined oil with a mild flavor and is best used for high-heat cooking. It has a high smoke point.
Blended: This is a blend of olive oil and other vegetable oils like canola or soybean oil. It is often used for frying or baking.
Flavored: This is any type of olive oil that has been infused with herbs, spices, or other flavors. Infused varieties can be used for cooking or as a finishing oil.
Uses
Olive oil is a versatile and healthy ingredient that can be used for a variety of purposes in cooking, beauty, and home remedies.
Cooking - Great as a cooking oil due to its high smoke point and unique flavor profile. It can be used for sautéing, roasting, and frying.
Baking - It can be used as a healthier alternative to butter or other oils in baked goods such as cakes, muffins, cookies, granola, and bread.
Salad dressings and marinades - It can be combined with vinegar or citrus juice to make a simple and healthy salad dressing, combined with basil for an easy pesto, or used as a marinade for meats, fish, or vegetables.
Beauty and skincare - A natural moisturizer that can be used as a gentle and effective makeup remover, hair conditioner, and body moisturizer.
Home remedies - It can be used as a natural remedy for skin irritations, dry skin, and minor sunburns.
Seasoning cast iron pans - Used to season cast iron pans, plain olive oil provide a natural, non-stick surface for cooking.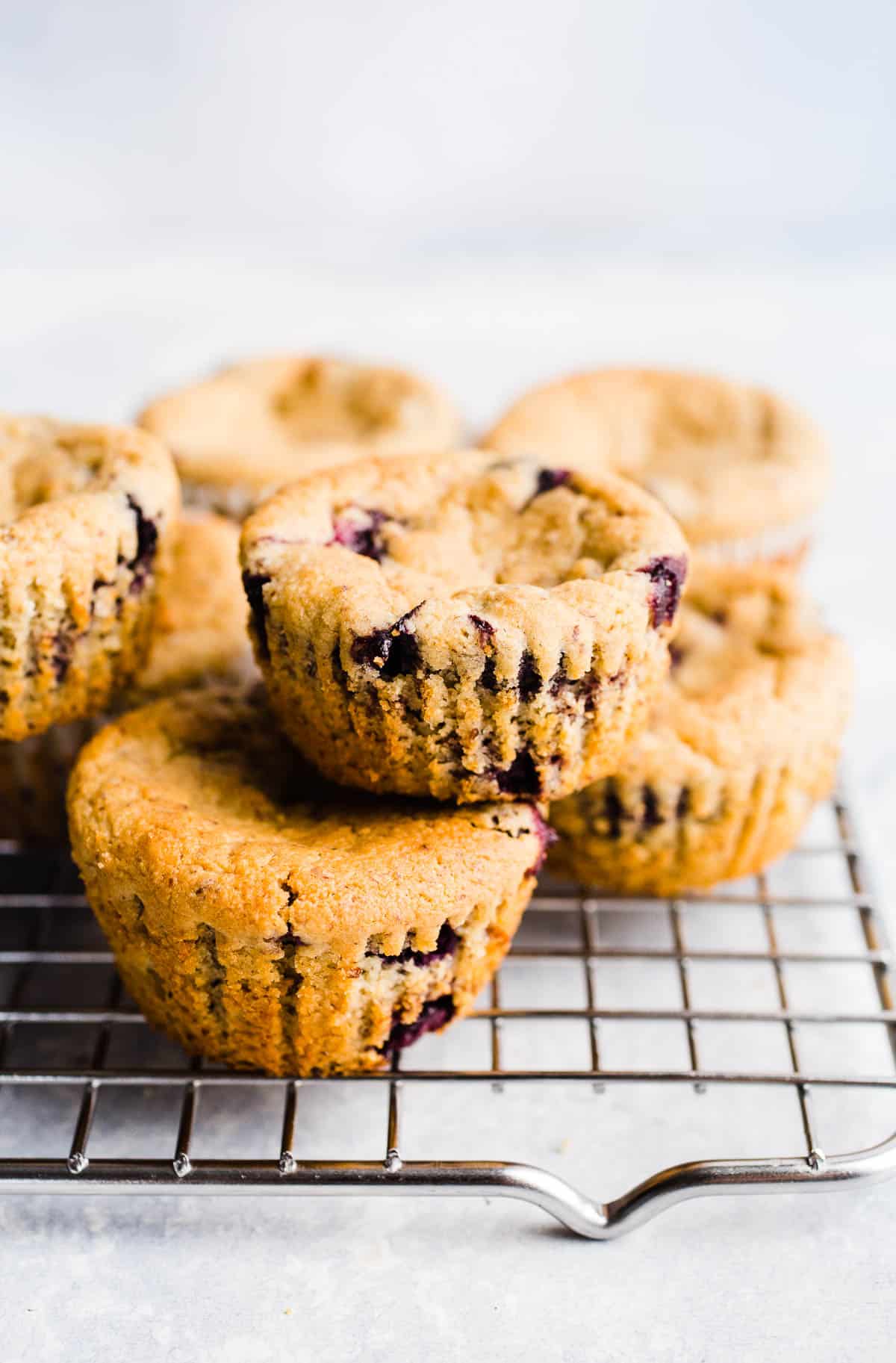 Health benefits
Due to its fatty acids composition (monounsaturated fats and oleic acid), olive oil has protective benefits against heart disease and other degenerative various diseases.
Olive oil compounds have been shown to have antioxidant, antimicrobial, and anti-inflammatory agents, as well as a source of vitamin E.
It is important to note that the nutritional value and benefits can vary between types of olive oil, the extraction process, environmental factors, and storage.
Incorporating it into gluten-free cooking and baking is a great way to support a healthy lifestyle.
What brands are gluten-free?
While olive oil is naturally gluten-free, some brands may have cross-contamination during processing or packaging.
In the United States, the FDA regulates the "gluten-free label" and those products with a "certified gluten-free label" are done by independent organizations with their own set of standards.
Most often, these standards are stricter than the FDA's and use dedicated gluten-free facilities, but still must meet the FDA criteria.
The following brands of olive oil are certified gluten-free or made in a facility free from wheat and other gluten-containing products:
California Olive Ranch
Lucini Italia
Brands that list their product as naturally gluten-free:
Pompeian
Colavita
Brightland
O-live & Co.
Thrive Market
Primal Kitchen
O California
Bertolli
The good news is that you can find an olive oil that works for you in grocery stores, health food stores, or online.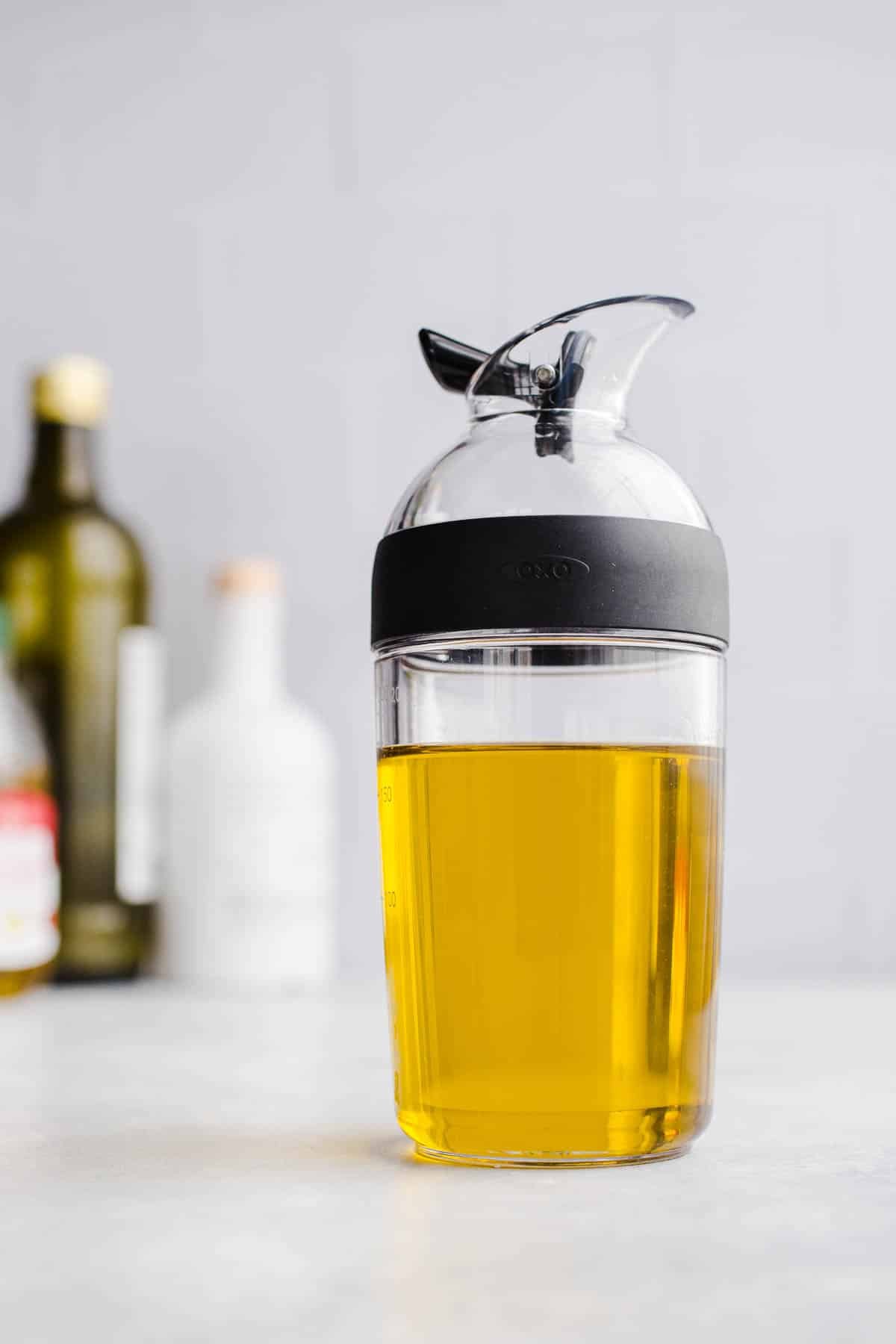 Helpful tips
The brand information in this article comes from the brand websites at the time this article was written. Going direct to the brand website is the fastest way to get the most up-to-date allergen information on a specific product.
If the risk of cross-contamination is a concern, make sure you check the product label for information regarding its gluten-free designation. If it is not clear, always contact the brand directly.
Remember, just because a product does not use gluten-containing ingredients, does not necessarily mean it wasn't processed in a facility that produces foods with gluten ingredients.
Please note: Always check labels as some manufacturers Include gluten or dairy, or process In the same facility as wheat. This article is meant to help highlight gluten-free products but is not an exhaustive list or medical advice. Please consult with your healthcare provider for best practices and care for your individual needs.