These 20 Easy Gluten-Free Baking Recipes include cookies, quick breads, muffins, brownies, bars, and more, plus dairy-free, egg-free, and vegan options.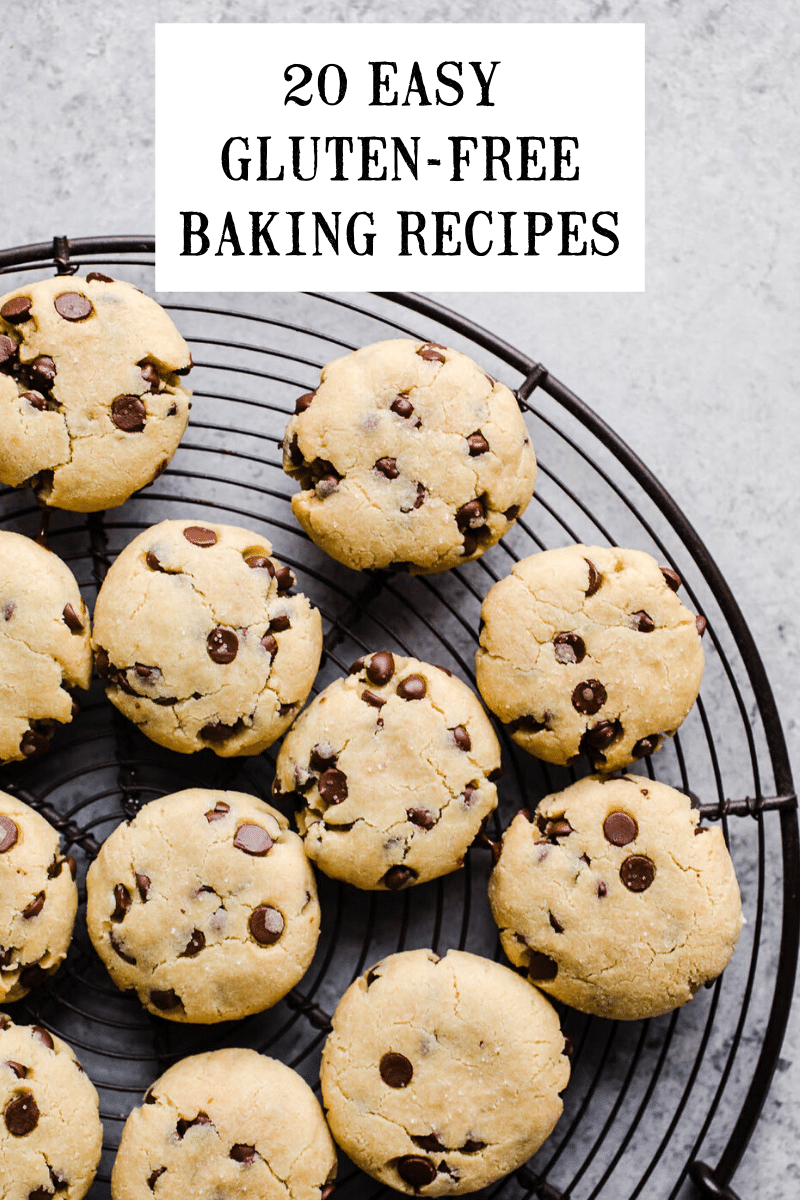 No matter whether you are new to gluten-free baking or just want a simple recipe, this list of 20 easy baking recipes has you covered.
These are some of my go-to recipes when I want to bring a treat into work, share with neighbors, or just want to make something no-fuss. Many of these cookies, brownies, breads, and snacks are kid-friendly and fun if you have little ones around that want to help.
Gluten-Free Cookies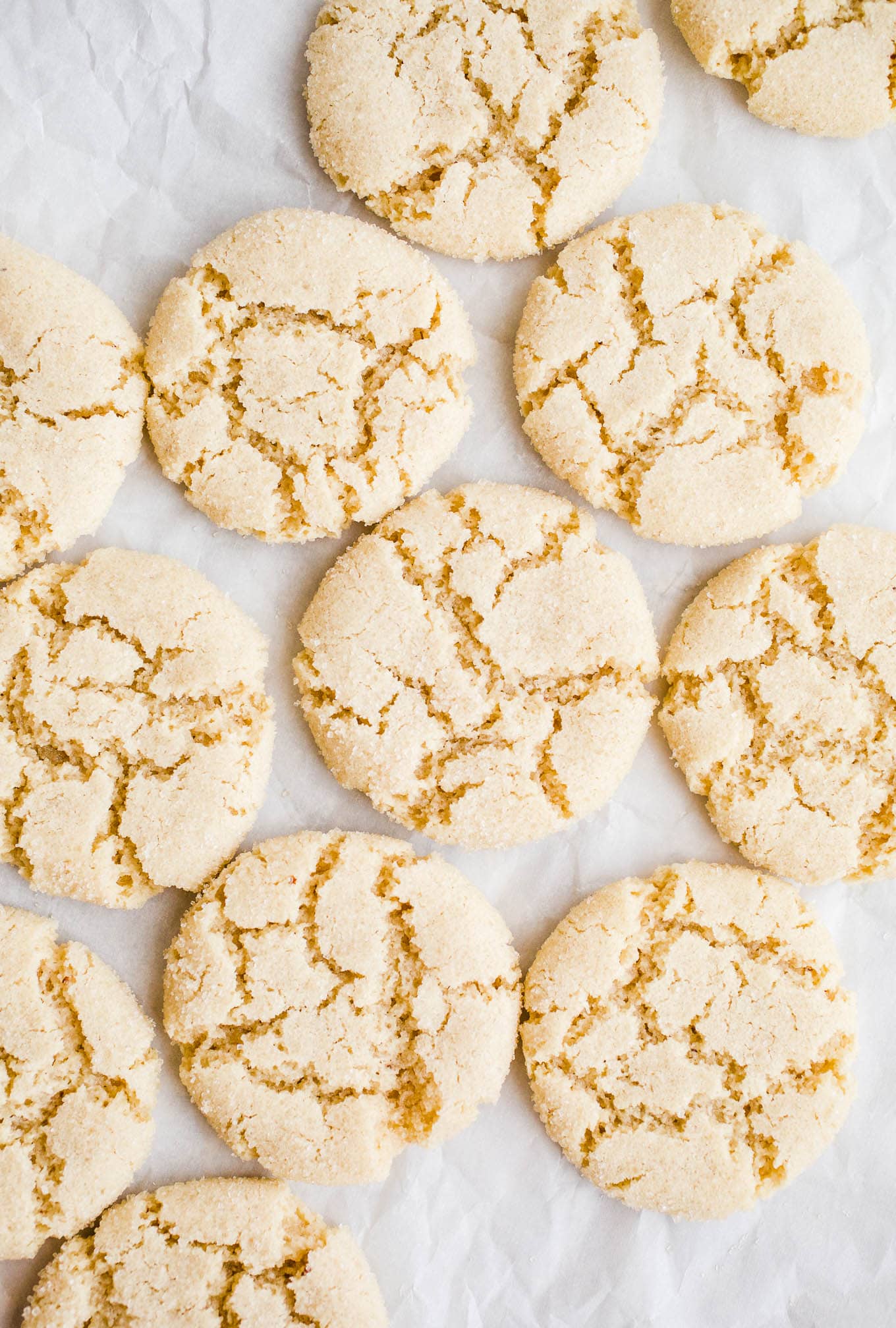 Gluten-Free Almond Cookies
These cookies are soft and chewy! Made with almond flour and sweetened with maple syrup and organic cane sugar, these easy almond cookies are also vegan.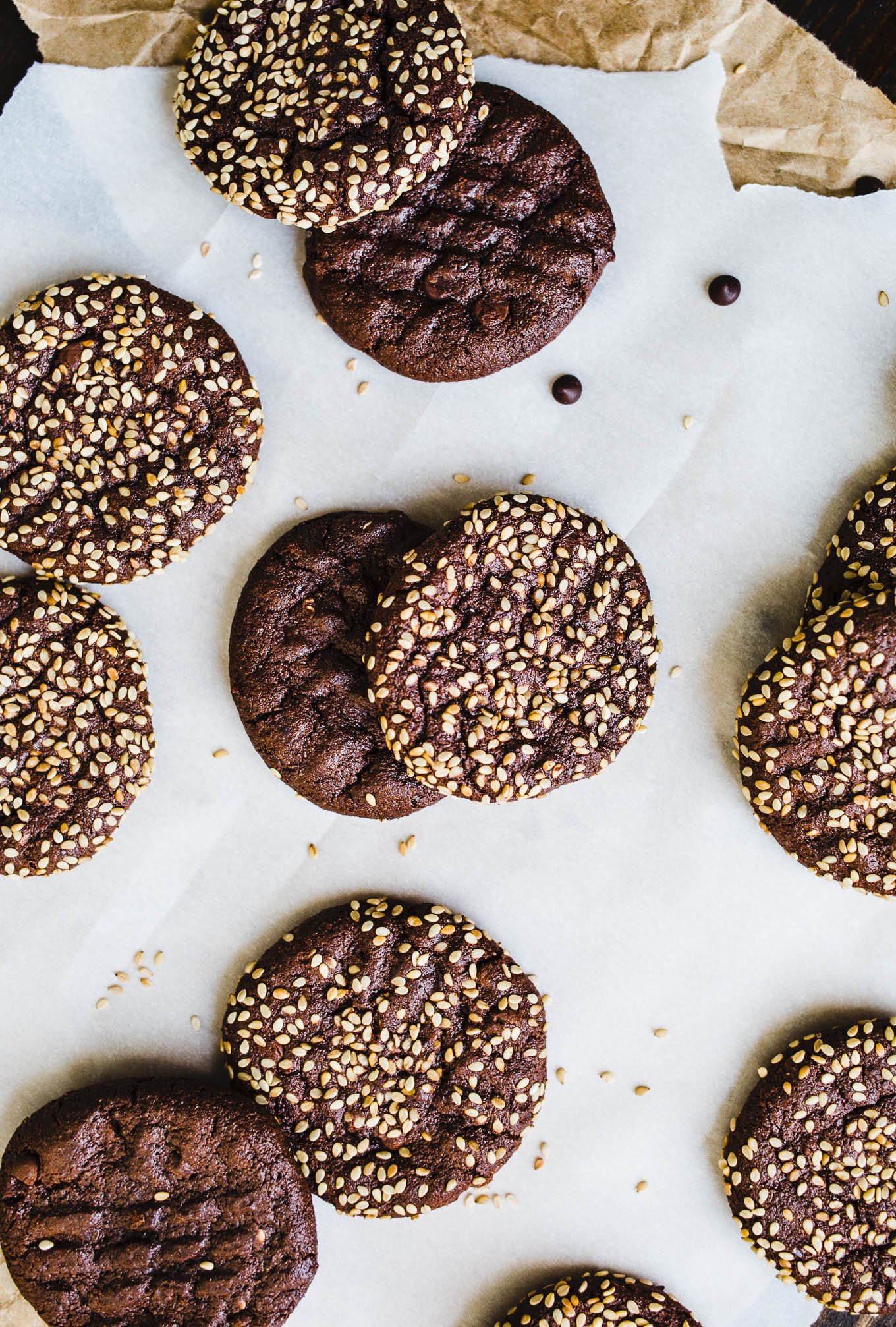 Chocolate Tahini Cookies
Slightly nutty and loaded with chocolate, these gluten-free and vegan cookies will have you wanting more than just one!
Gluten-Free Oatmeal Raisin Cookies
A little bit crisp on the outside and chewy on the inside, these oatmeal raisin cookies will have you wanting for more. Coconut oil keeps these dairy-free!
Gluten-Free Snickerdoodles
These delicious snickerdoodles are made with almond flour and rolled in cinnamon and organic cane sugar for a soft and chewy dairy-free cookie.
Olive Oil Chocolate Chip Cookies
Gluten-Free chocolate chip cookies made with almond flour, olive oil, maple syrup, and dairy-free chocolate chips. A healthy vegan cookie recipe and oh so easy!
Breads and Muffins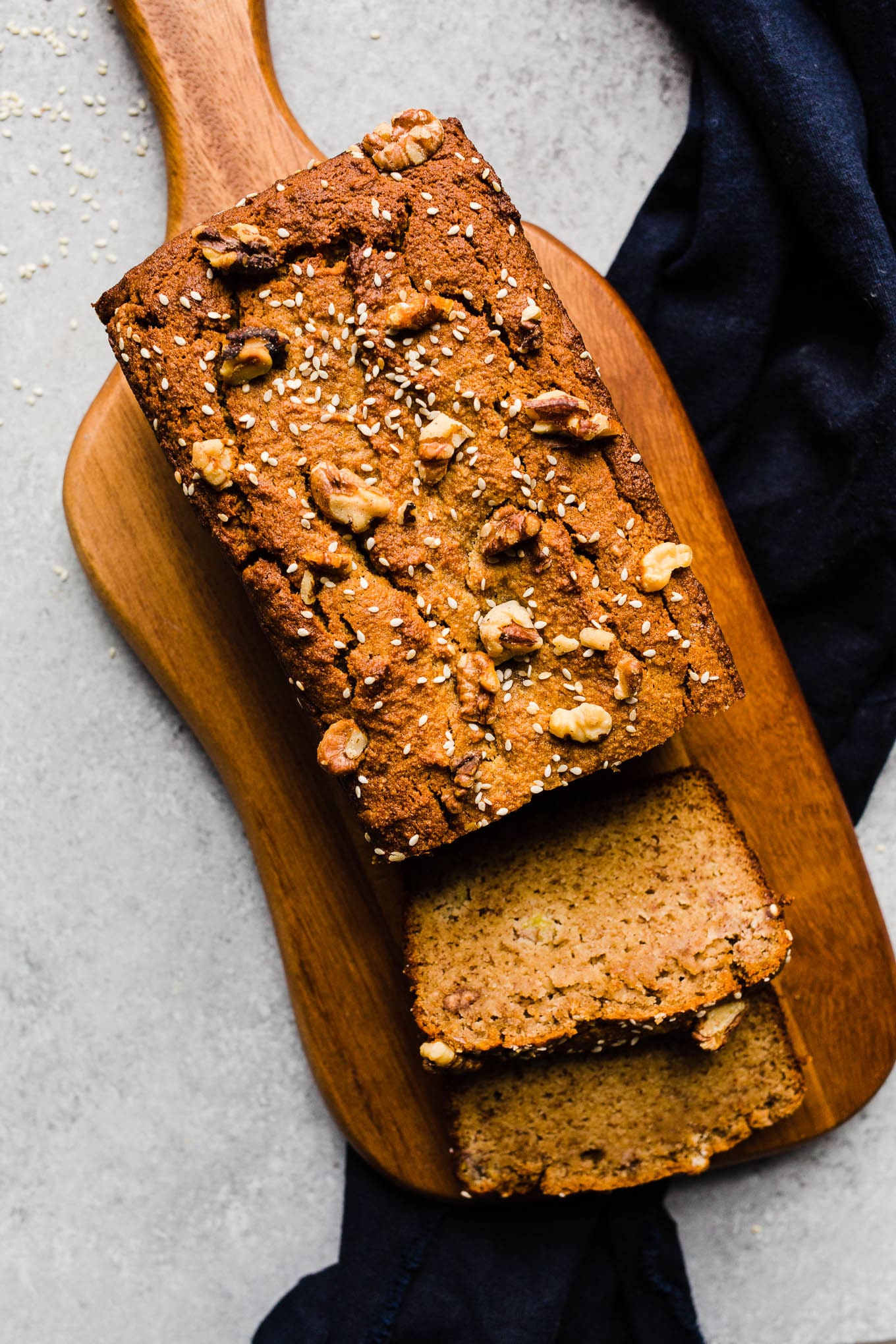 Gluten-Free Tahini Banana Bread
Tahini enhances a classic with added nutty flavor and nutritional benefits. Plus, it's dairy-free and refined sugar-free.
Apple Crumb Muffins
These gluten-free crumb muffins are made with whole grain gluten-free oat flour, almond flour, applesauce, and coconut sugar. Topped with a cinnamon sugar crumble, you'd never know these were also dairy-free and egg-free!
Healthy Sweet Potato Bread
Sweet potatoes really do make baking magic. This recipe is made with almond and oat flours, sweetened with maple syrup and sweet potato, and rounded out with warming spices.
Gluten-Free Chocolate Zucchini Muffins
Muffins made with almond flour, unsweetened cocoa powder, fresh zucchini, and sweetened with coconut sugar. Full of chocolatey goodness, you'd never know they were chocked full of veggies.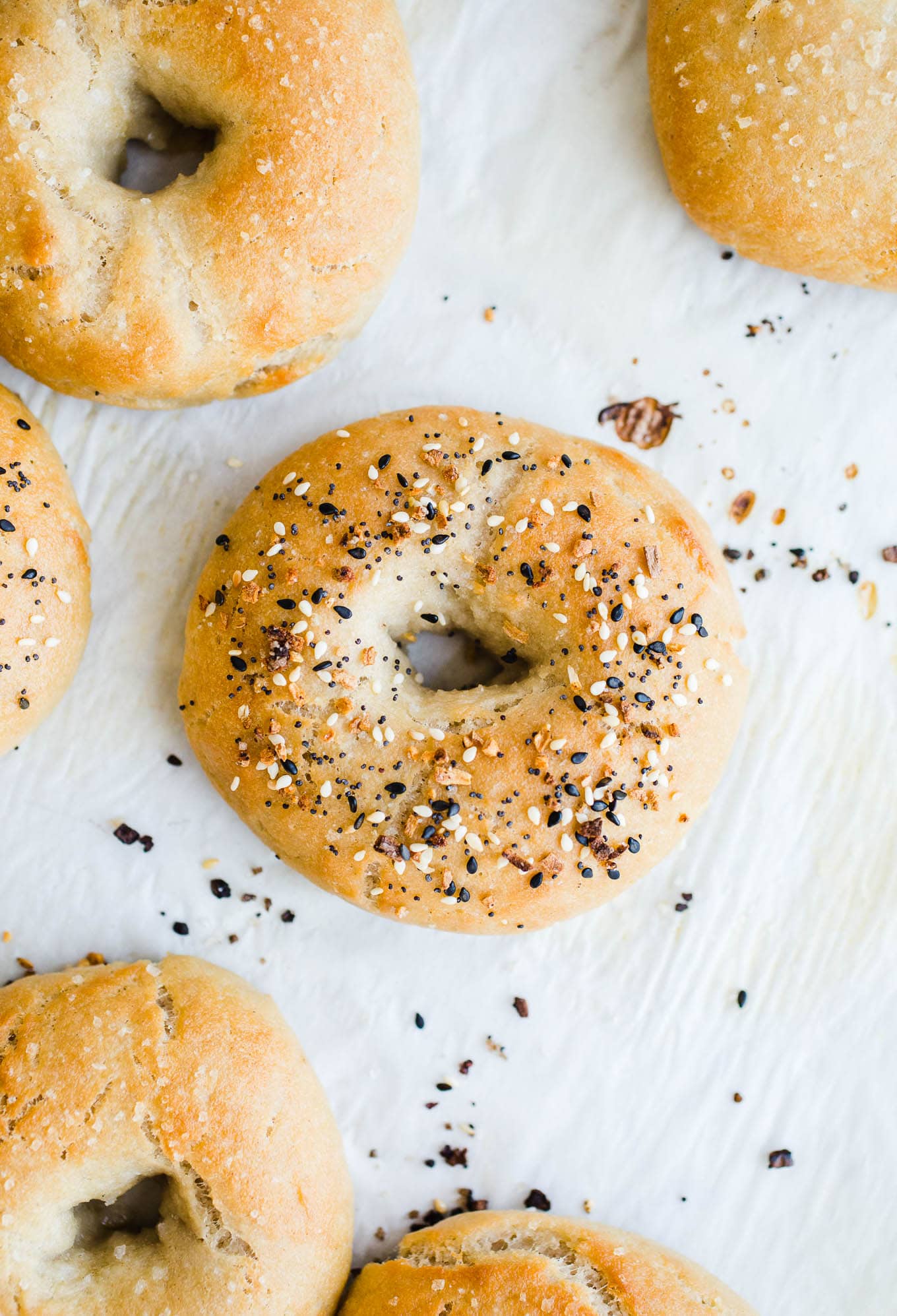 Gluten-Free Bagels
Easy gluten-free bagels can be yours! Made with almond flour, white and brown rice flours, and arrowroot starch. This bagel recipe is also vegan.
Brownies and Bars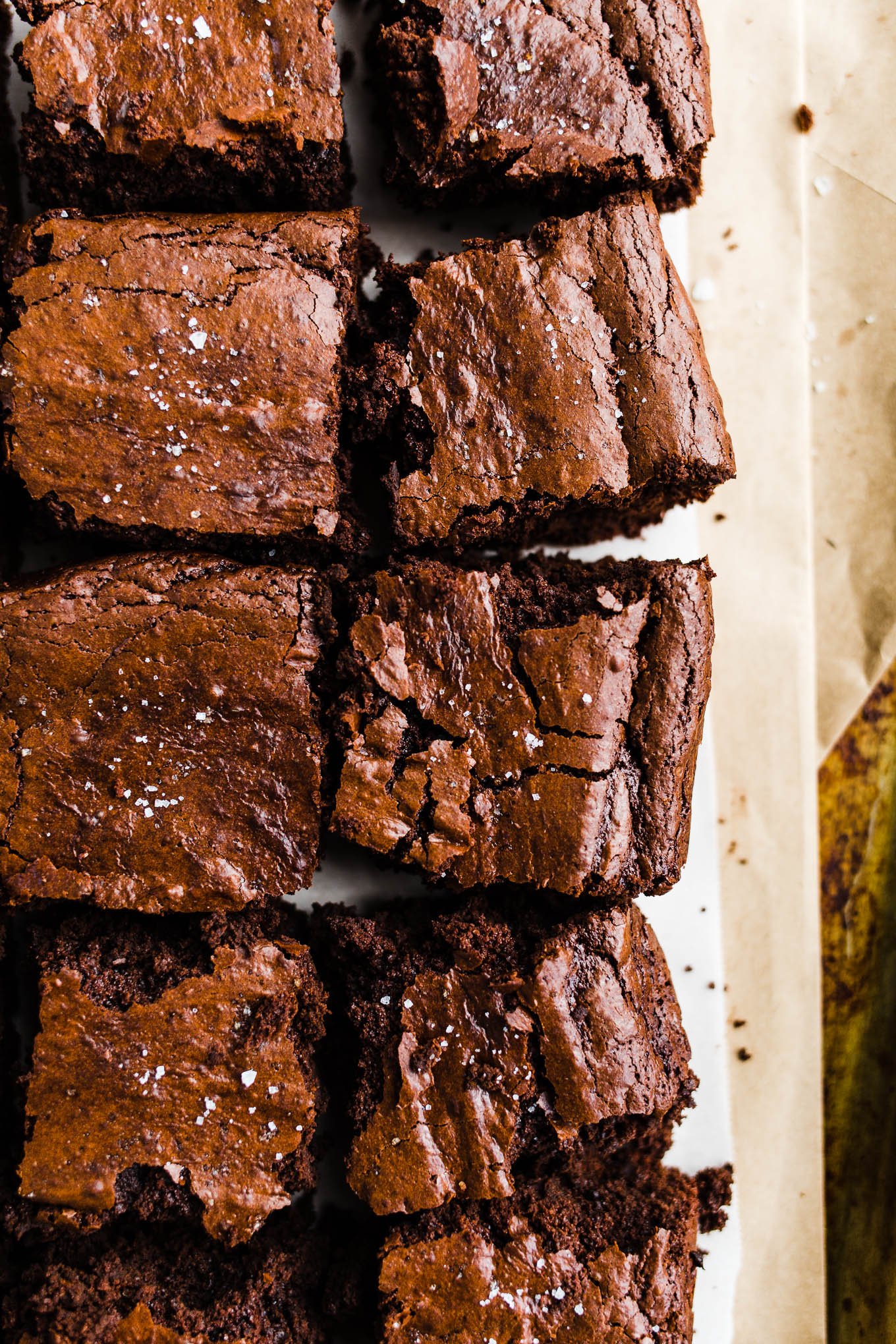 Gluten-Free Brownies
Decadent and rich classic brownies that make for an easy dairy-free and grain-free treat.
Sugar Cookie Bars
Easy sugar cookie bars for any occasion. Soft and chewy and made with wholesome almond and coconut flours. Vegan too!
Peanut Butter Maple Scotcheroos
No-bake scotcheroos for a healthier dessert bar without the corn syrup! Made with brown rice cereal, peanut butter, maple syrup, and dairy-free chocolate. Perfect for lunches or an after-school snack!
Blackberry Cashew Bars
Healthy snack bars made with dates, cashews, and gluten-free oats! Perfect for breakfast or for snacking.
Easy Sweet Potato Brownies
More sweet potato magic! These brownies are made with almond flour, almond butter, sweet potato puree, and cocoa powder for a decadent, healthier treat. Topped with a sweet potato frosting, they are also completely vegan.
Gluten-Free Snacks
Seasoned Pretzels
For a semi-homemade salty, crunchy snack, this pretzel recipe does the trick.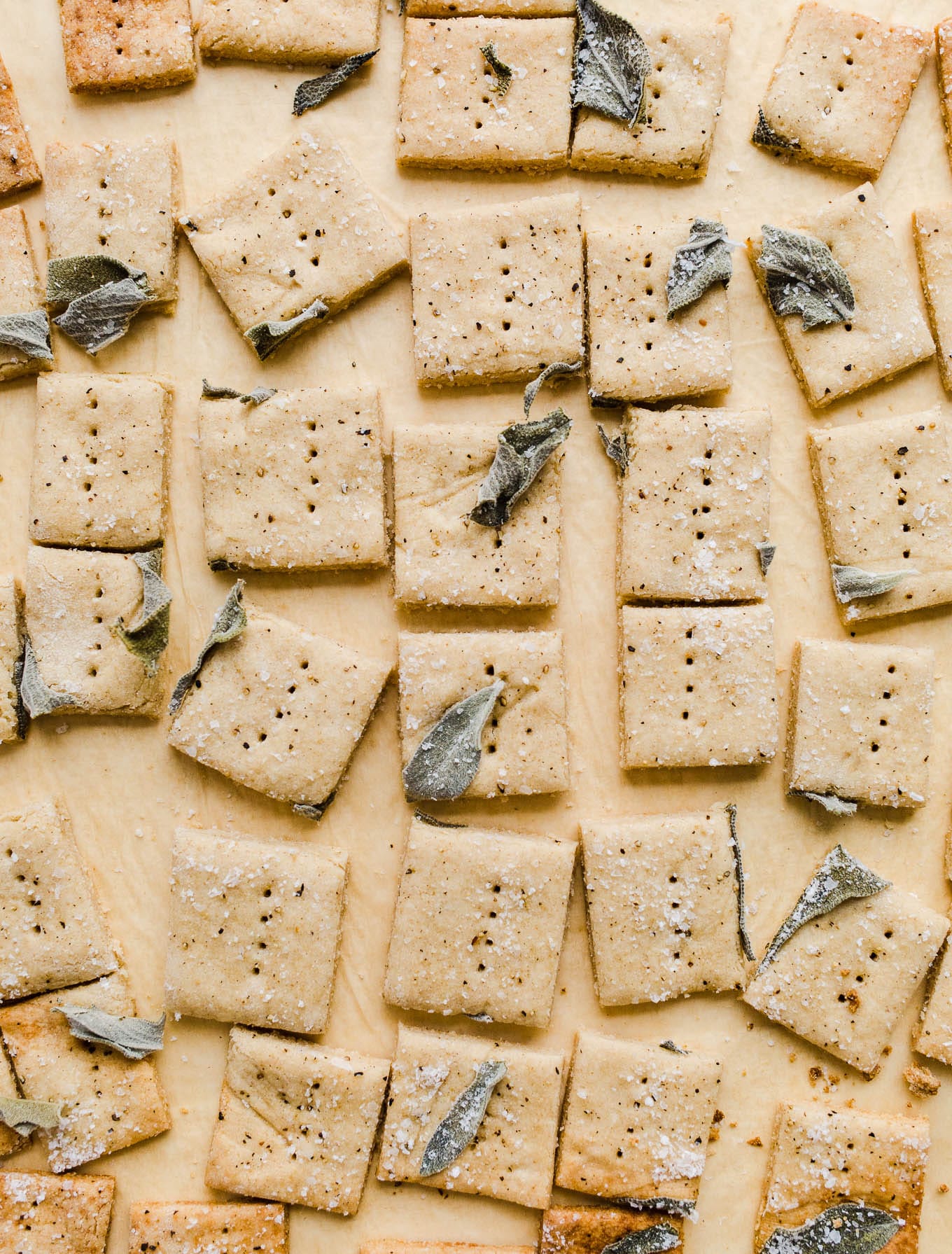 Savory Oat Crackers
Gluten-free oat flour makes crackers a cinch. Make them with fresh or dried herbs.
Healthy Chewy Granola Bars
Granola bars chocked full of oats, sunflower seeds, cranberries, flax seeds, and chocolate chips. Sweetened with honey for a healthier snack bar.
Baked Vegan Spinach Artichoke Dip
This variation on the classic dip is made dairy-free using a cashew cream base. An easy appetizer recipe for a crowd.
Spiced Rosemary Maple Pecans
Seasoned with fresh rosemary, sea salt, and spices for a sweet and savory nut recipe.