Vanilla extract is known for its unique flavor and aroma and is used in a variety of sweet and savory recipes. But is it gluten-free?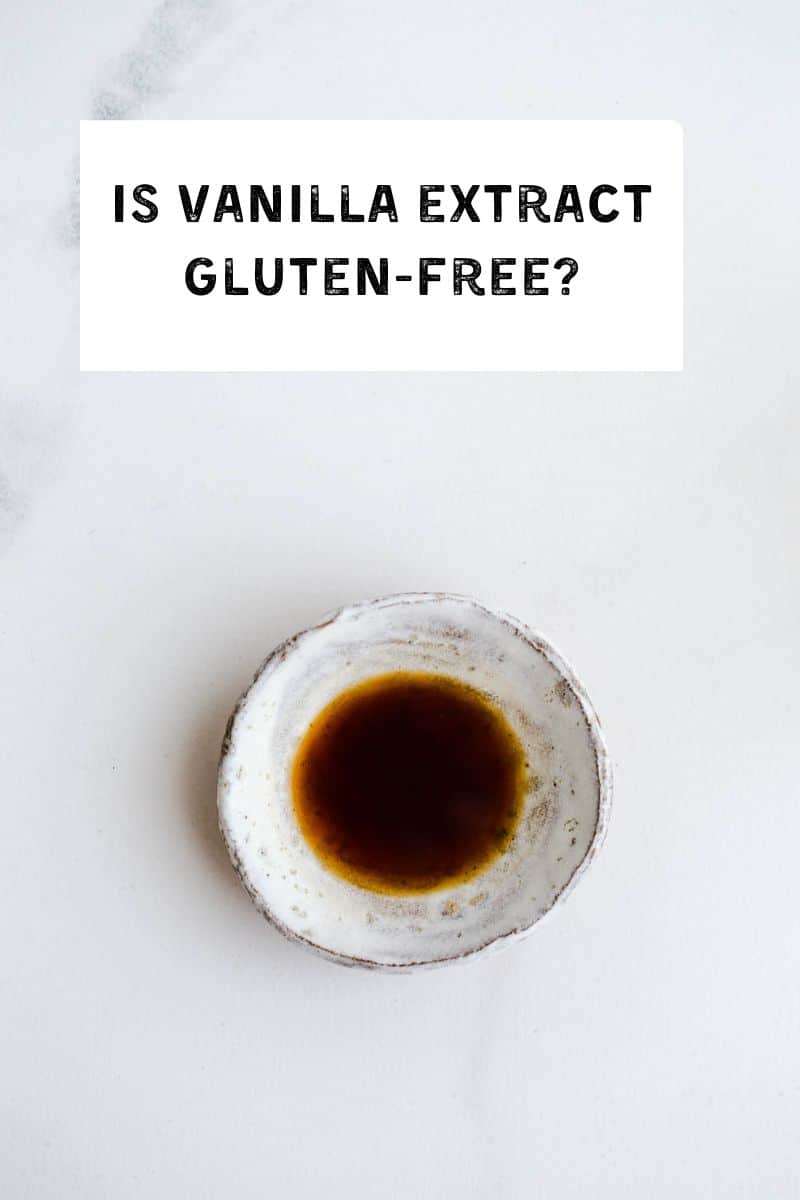 Is vanilla extract gluten-free? In short, yes!
Pure vanilla extract does not contain gluten. The basic ingredients are naturally gluten-free and great for a gluten-free lifestyle, but not all store-bought options are produced the same. 
Jump to:
What is vanilla extract?
Vanilla extract is a popular flavoring ingredient used in various culinary preparations. It is made by macerating and soaking vanilla bean pods (from the genus Vanilla) in a solution of alcohol and water. The primary source of vanilla flavor comes from the vanilla beans themselves.
It is widely used in baking, desserts, beverages, and various culinary applications to impart a distinctive and sought-after flavor. A tiny splash of vanilla extract can make all the difference!
Is vanilla extract safe for Celiac disease?
In its pure form, it remains gluten-free, making it suitable for those with Celiac disease, gluten sensitivity, or gluten intolerance. But different brands may manufacture their products in a facility that has gluten-containing ingredients.
For this reason, it is important to check ingredient labels and allergen statements for possible cross-contamination or added ingredients in any vanilla extract product. Those that are worried about cross-contamination should purchase brands that are certified GF or produced in dedicated gluten-free facilities.
Types
There are primarily two types of vanilla extract. Both can be found in grocery stores in the baking aisle and from online retailers.
Pure vanilla extract
Real vanilla extract is made from pure ingredients; high-quality vanilla beans, alcohol, and water.
The specific type of vanilla used can vary, with common high-quality vanilla extract varieties being Madagascar Bourbon and Mexican vanilla (Vanilla planifolia), Tahitian vanilla (Vanilla tahitensis), and West Indian vanilla (V. pompona).
The pure kind is prized for its authentic true vanilla flavor and rich aroma, and it is the preferred choice for many professional chefs and bakers. It can be more expensive than imitation vanilla extract due to the cost of sourcing and processing vanilla beans.
Homemade and organic vanilla extract (made with organic alcohol and vanilla beans) are also types of pure varieties that are widely used. 
Imitation vanilla extract
Imitation extract is also known as imitation vanilla flavoring, artificial vanilla flavor, or vanilla essence. It is made using artificial flavors such as synthetic vanillin, which is the primary flavor compound found in vanilla beans.
The imitation variety is typically less expensive than pure extract and can sometimes have added sugars. However, the cheap extract may lack the complexity and depth of flavor that comes from using real vanilla beans.
Uses
Vanilla extract is a versatile ingredient used in a wide range of culinary applications. Here are some common uses:
Baking - A staple in baking, it adds a pleasant and fragrant vanilla flavor to cakes, cookies, pastries, muffins, and other baked goods. It enhances the overall taste and aroma of these treats and complements other ingredients.
Desserts - The extract is frequently used in desserts like vanilla ice cream, custards, puddings, ice creams, and sauces. It lends a sweet and aromatic note to these dishes.
Beverages - It can be added to various beverages to impart a subtle vanilla flavor or to help sweeten. Commonly used in milkshakes, smoothies, hot chocolate, coffee, and tea.
It can also be used to make homemade flavored syrups for beverages.
Chocolates and confections - Often included in chocolate recipes, truffles, fudges, caramels, and other confections, it helps balance the sweetness and adds depth to the overall flavor profile.
Breakfast foods -Used in breakfast dishes like pancakes, waffles, French toast, and oatmeal it pairs well with maple syrup, fruits, and other breakfast ingredients.
Alcoholic and non-alcoholic drinks - It can be used in alcoholic beverages like cocktails and liqueurs. It is also used in non-alcoholic drinks such as mocktails and flavored waters.
Savory foods - While less common, vanilla extract can be used sparingly in some savory dishes to add a unique and subtle flavor. It can be added to sauces, marinades, dressings, and glazes for a hint of sweetness and depth.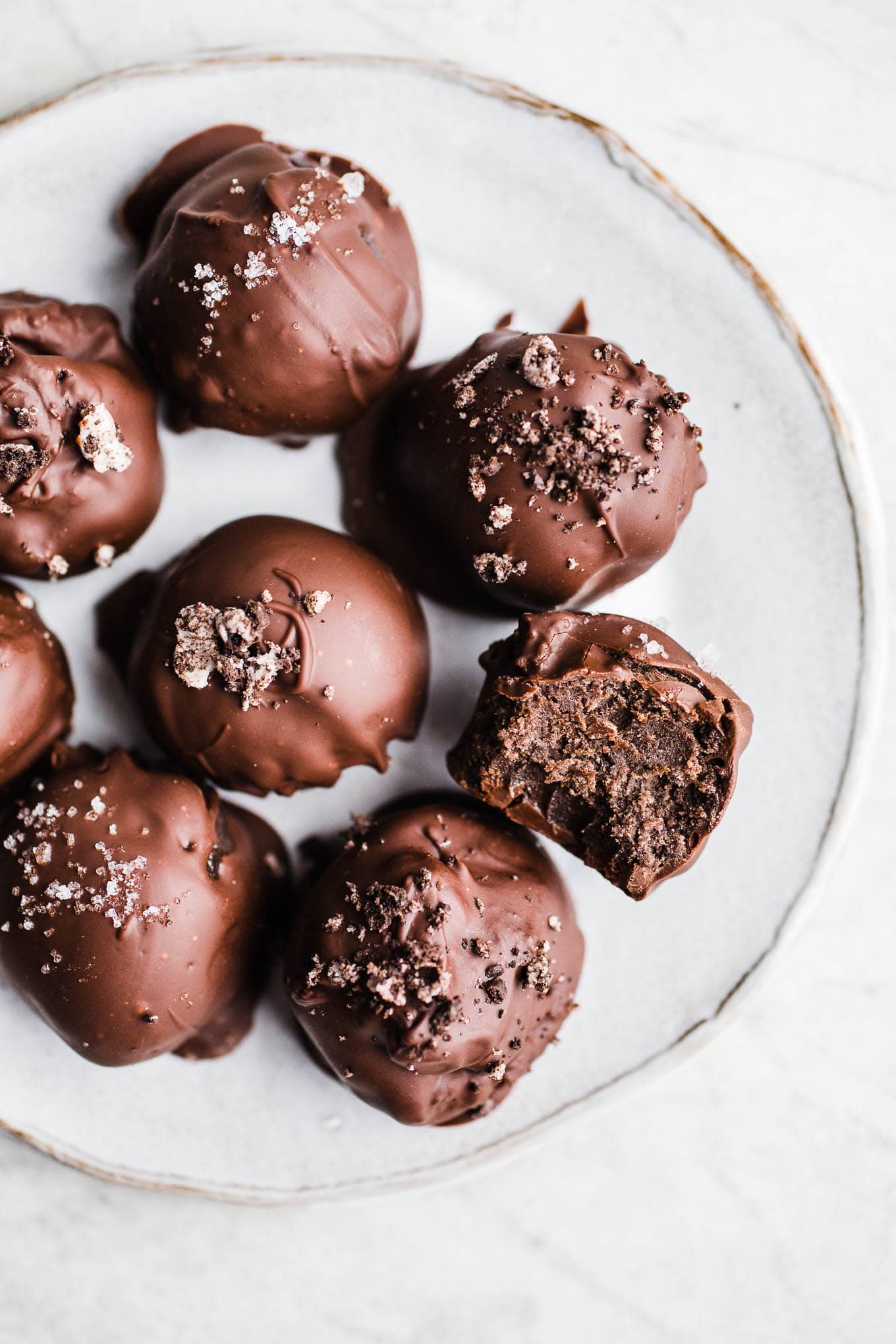 Brands
While naturally without gluten, some brands may have cross-contamination during the manufacturing process or packaging. It is always important to check the ingredients list and allergen statements of the brands you are considering.
The following brands are certified gluten-free or made in a facility free from wheat and other gluten-containing products:
Brands that use gluten-free ingredients:
Simply Organic
Frontier Co-op
Rodelle
McCormick brand
Watkins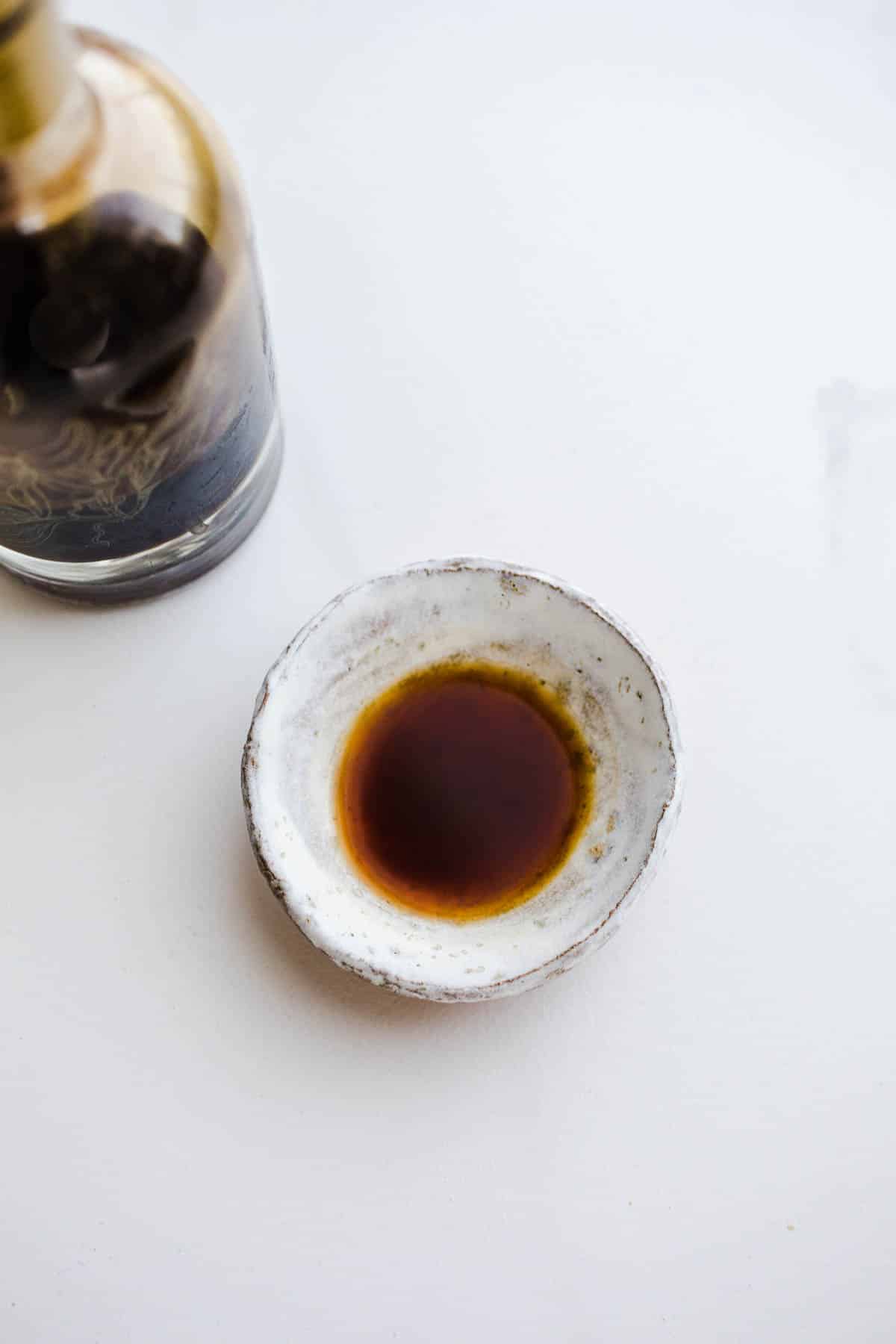 Helpful tips
The brand information in this article comes from the brand websites at the time this article was written. Going direct to the brand website is the fastest way to get the most up-to-date allergen information on a specific product. This is usually found in the FAQ section.
If the risk of cross-contamination is a concern, make sure you check the product label for information regarding its GF designation. If it is not clear, always contact the brand directly.
Remember, just because a product does not use gluten-containing ingredients, does not necessarily mean it wasn't processed in a facility that produces foods with gluten ingredients or gluten-containing grains.
FAQs
Does vanilla extract need to be refrigerated?
Vanilla extract does not need to be refrigerated, but it is generally recommended to store it in a cool, dark place. 
Is vanilla extract vegan?
Pure vanilla extract is generally considered vegan. It is typically made by extracting flavor compounds from vanilla beans using alcohol and water. The process does not involve any animal-derived ingredients, making it suitable for a vegan diet.
Please note: Always check labels as some manufacturers Include gluten or dairy, or process In the same facility as wheat. This article is meant to help highlight gf products but is not an exhaustive list or medical advice. Please consult with your healthcare provider for best practices and care for your individual needs.