Maple syrup is a great pantry staple and is used in a variety of sweet and savory recipes. But is it gluten-free?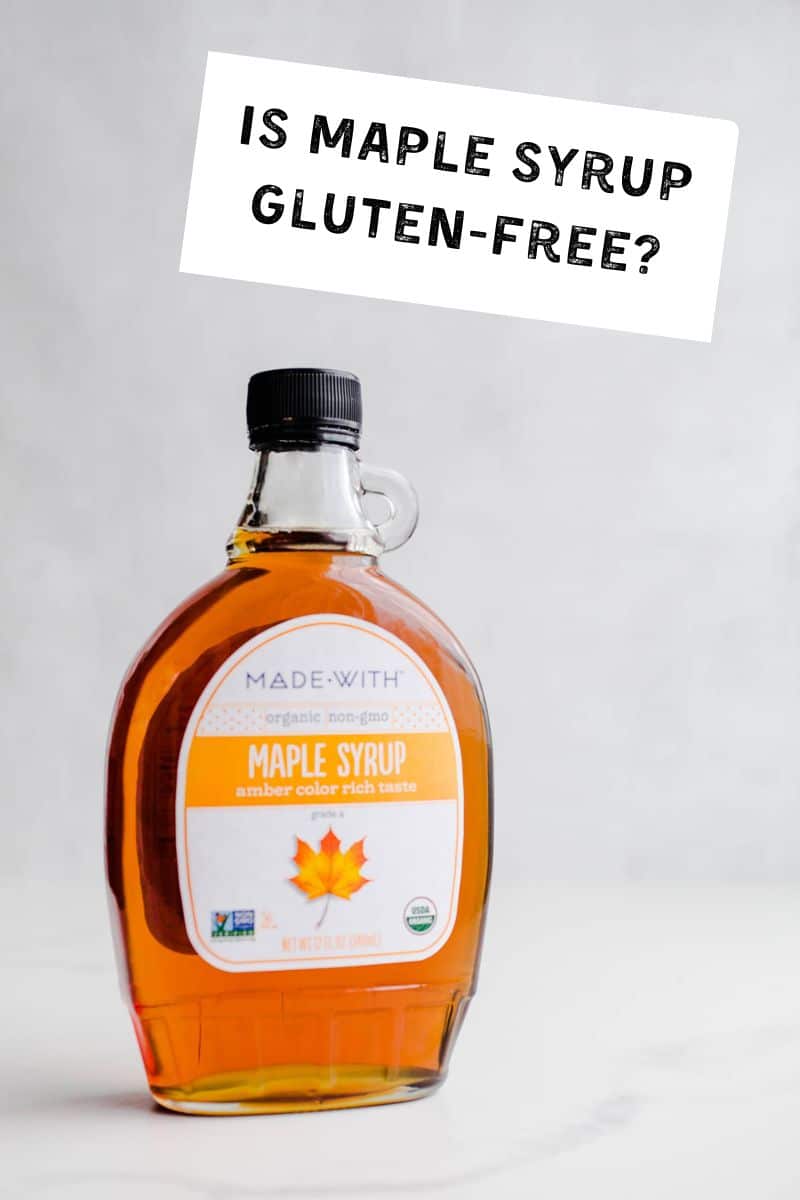 Jump to:
Does maple syrup have gluten?
In short, no! Maple syrup is a naturally gluten-free food and therefore does not have gluten in its pure form, making it suitable for a gluten-free diet.
Pure maple syrup is made from the sap of maple trees that has been boiled down allowing for the natural sugars to carmelize. It is this process that gives it its color and flavor.
Can celiacs eat maple syrup?
In its pure form, maple syrup is safe to eat with celiac disease. While it does not have gluten-containing ingredients, there is a chance of cross-contamination. Cross-contamination can occur if the facility where it is processed also manufactures foods or gluten ingredients.
It is important to do your due diligence when avoiding gluten. There are a few places to check for traces of gluten, additional ingredients that may contain gluten such as "natural flavorings," and safety for eating:
Nutritional label ingredient list
Allergen statements on the label
Contact the company directly
Types
There are four flavor classes within the United States classification system of Grade A maple syrup. Grades are based on color and flavor. The darker the color, the richer and stronger the flavor. This grading system is the same for pure Canadian maple syrup.
Golden - the lightest in color with a subtle flavor
Amber - darker in color than Amber, this syrup has a full maple taste
Dark - a dark amber color with an intense flavor
Very Dark - the darkest in color with a very intense, rich taste
Gluten-free brands
Finding safe suppliers and brands you trust is key. The following brands of maple syrup have gluten-free labels as well as a gluten-free claim on their website.
This information is always subject to change, so it is a good idea to check before purchasing.
Ben's Sugar Shack 100%
Thrive Market Organic Robust
Coombs Family Farms Organic and Pure
Anderson's
Kirkland Organic
Crown Maple 100% Pure
Are pancake syrups gluten-free?
Unlike 100% pure maple syrup, pancake syrup is not always gluten-free. Pancake syrup is made up of ingredients like high fructose corn syrup, cane syrup, artificial maple flavor, and other artificial ingredients to create an imitation syrup.
This kind of artificial syrup has maple flavoring but is much sweeter than the naturally occurring kind from maple trees. Examples of pancake syrup brands include Log Cabin and Pearl Milling Company (formerly known as Aunt Jemima).
Even though there may not be any clear gluten-containing ingredients in these products, hidden gluten can sometimes be in those artificial flavors. If you or a family member has gluten sensitivity, and the label doesn't have an allergen statement, reach out to the brand directly before using on your gluten-free pancakes.
Serving suggestions
Maple syrup is a useful pantry staple and can enhance your favorite foods as a delicious topping on a stack of pancakes, or French toast, drizzled on your ice cream, creates a glaze for candied nuts, or used as a natural sweetener for your cocktails and other beverages.
It is also a great sweetener for easy pies, cakes, dessert dips, cookies, and bread!
Helpful tips
The brand information in this article comes from the brand websites at the time this article was written. Going direct to the brand website is the fastest way to get the most up-to-date allergen information on a specific product.
If cross-contamination is a concern, make sure you check the product label for information regarding its gluten-free designation. If it is not clear, always contact the brand directly.
Remember, just because a product does not use gluten-containing ingredients, does not necessarily mean it wasn't processed in a facility that produces foods with gluten ingredients.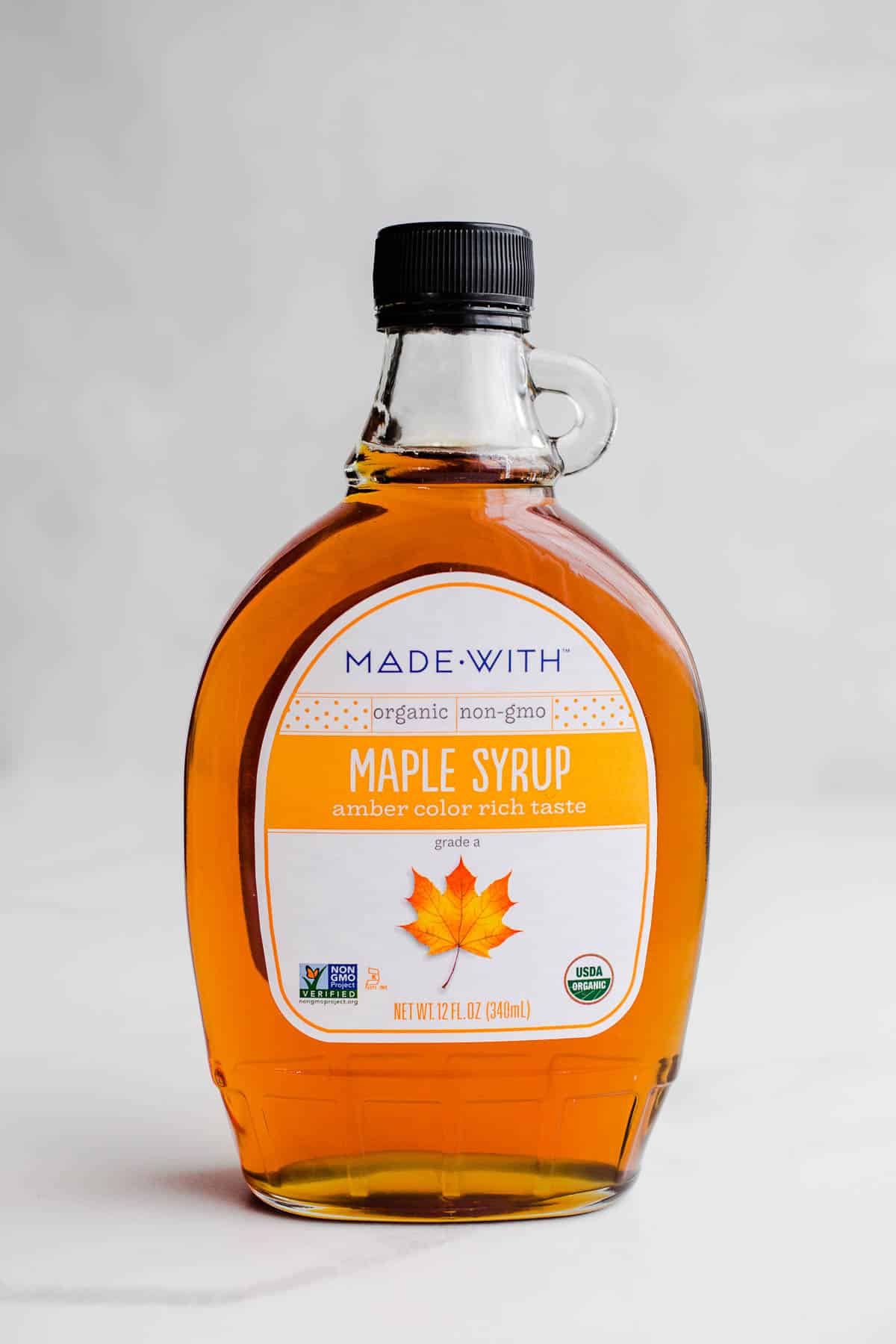 Please note: Always check labels as some manufacturers Include gluten or dairy, or process In the same facility as wheat. This article is meant to help aid in highlighting gluten-free products but is not an exhaustive list or medical advice. Please consult with your healthcare provider for best practices and care for your individual needs.