These Double Thumbprint Heart Cookies are made with almond flour and sweetened with maple syrup. Fill cookies with your favorite jam. A gluten-free, vegan thumbprint cookie recipe!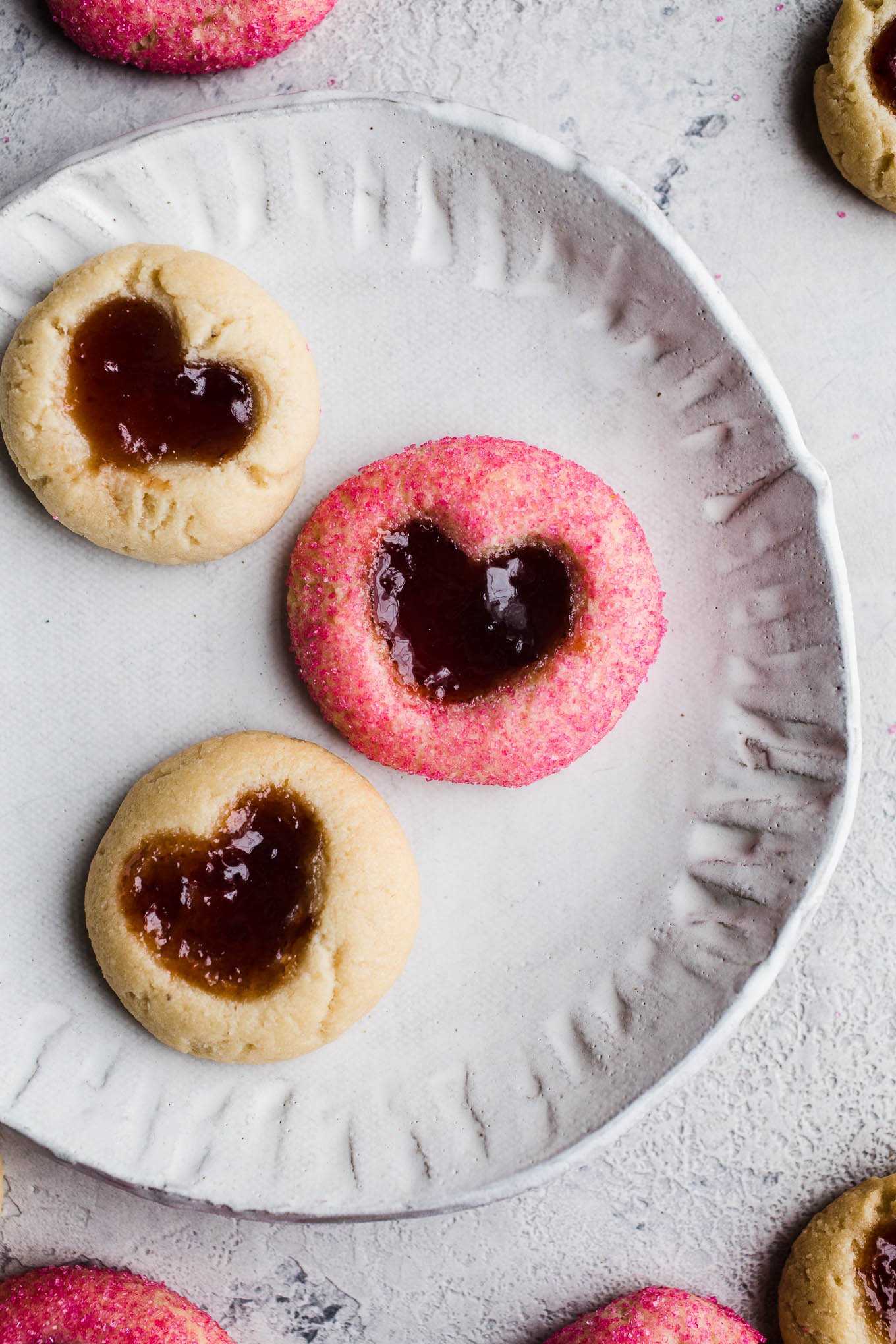 Valentine's Day is for all the heart-shaped things. These heart thumbprint cookies will fulfill all your heart-shaped desires.
Quite some time ago I saw thumbprint cookies with a heart shape in the middle and I haven't stopped thinking about them since. Needless to say, there was no doubt in my mind that a gluten-free double thumbprint heart cookie was needed!
Double Thumbprint Heart Cookies Ingredients
The cookie dough for these thumbprint cookies is extremely simple and makes for soft and chewy bites. Here's what you'll need:
almond flour
maple syrup
coconut oil
vanilla + almond extract
jam or preserves
colored sugar or organic cane sugar
Making Thumbprint Heart Cookies
The almond flour cookie dough is pliable enough to make the perfect little heart indentions.
When filling with your jam of choice—cherry, raspberry, or strawberry—make sure to keep the jam level with the top of the indention. Otherwise, you'll have jam overflowing your cookie during baking.
Now, when it comes to the sugary coating, that is totally optional. I love these easy thumbprint cookies both ways. If you don't have pink or red colored sugar, organic cane sugar would also give these cookies a great sparkle and crunch.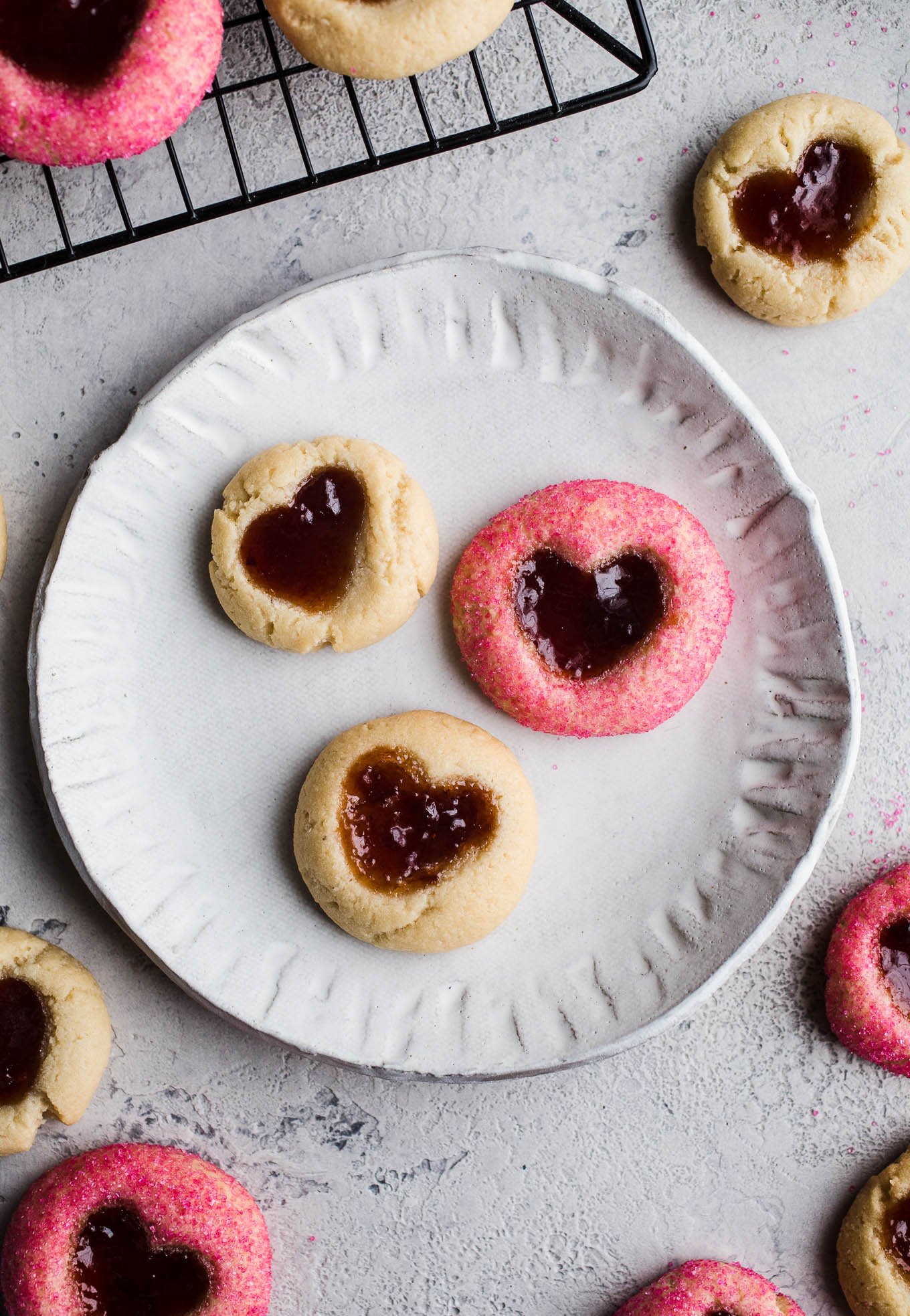 Whether you coat these chewy heart-shaped thumbprint cookies in sugar or not, you'll have a deliciously easy recipe that is not only gluten-free, but grain-free, dairy-free, and egg-free!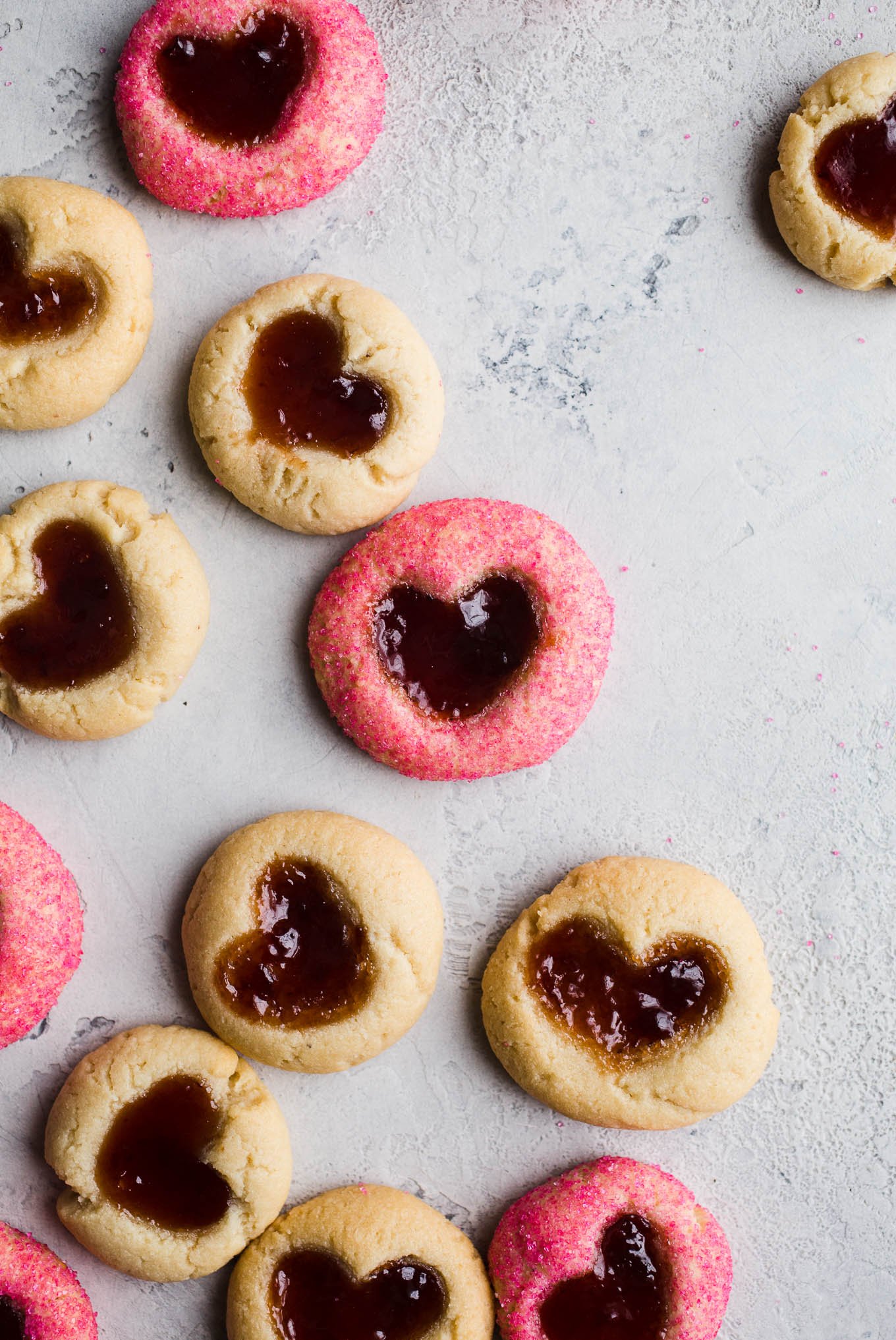 If you are looking for more grain-free treats, I can't wait to try these paleo brookies from Perchance to Cook!
More Easy Cookie Recipes
Gluten-Free Peanut Butter Oatmeal Chocolate Chip Cookies
Gluten-Free Olive Oil Chocolate Chip Cookies