From apple cobbler to apple cake, these 10 Gluten-Free Apple Recipes are sure to please your inner baker. Perfect for celebrating fall! Many of these recipes are also dairy-free or vegan.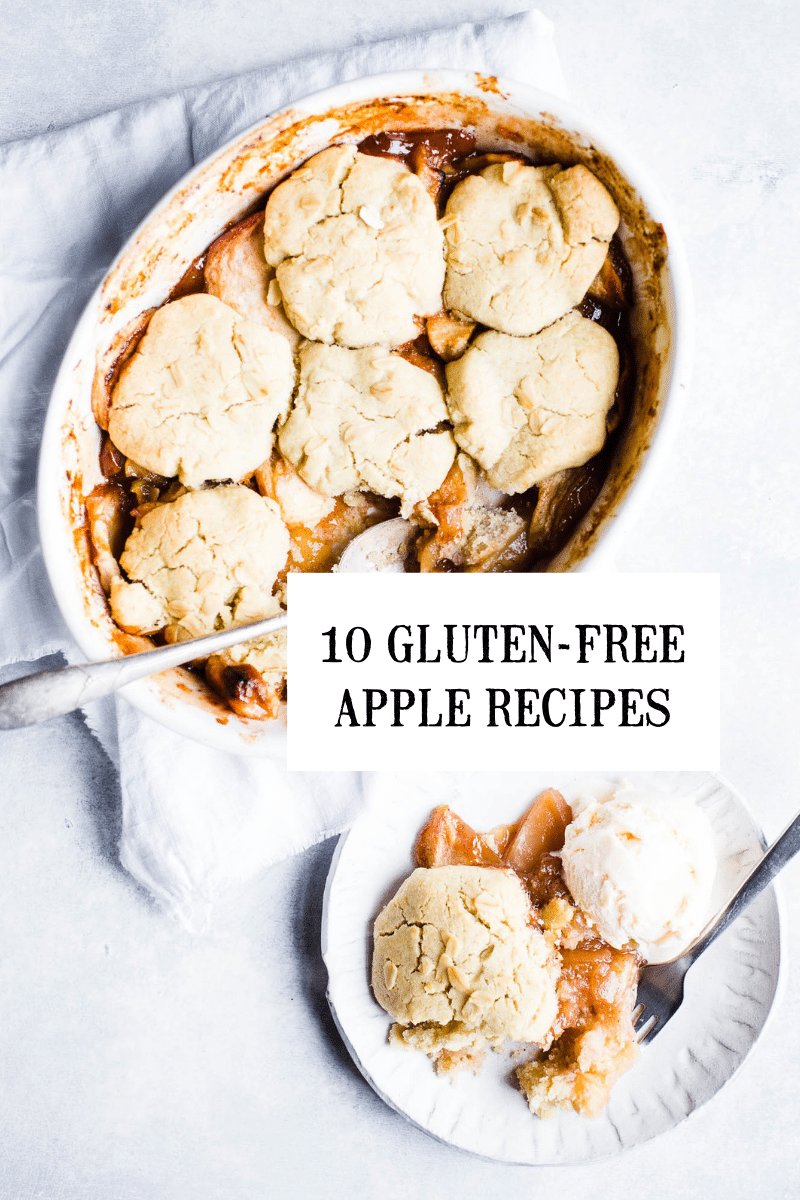 Fall is here and apples take center stage.
Need to fill your fall baking agenda? Try these gluten-free apple recipes. Cobblers, crisps, cakes, tarts, granola, and muffins, oh my!
Made with whole grain oat and almond flours, applesauce, and topped with a maple cream cheese frosting. Gluten-free and refined sugar-free.
Cobblers are the best kind of comfort food and this apple cobbler is fit for fall. Gluten-free, vegan.
Made with Granny Smith apples, date caramel, gluten-free oats, and pecans! Vegan too.
An easy dessert recipe made with an oatmeal crust, a layer of date caramel, and topped with cinnamon apples. Prepare the crust and date caramel ahead of time for quicker assembly. Vegan.
Inspired by the Starbucks loaf cake, this pound cake is topped with caramelized apple pieces and made with cinnamon and spice. Dairy-free.
An easy recipe made with fresh apples and butternut squash, this autumn inspired crisp is best served warm with vanilla ice cream or coconut whipped cream. Gluten-free, vegan, refined sugar-free.
This granola recipe is filled with dried apples, walnuts, pepitas, and hemp hearts. Gluten-free, vegan, and refined sugar-free.
A simple, one-bowl crumb cake! Made with almond flour, laced with cinnamon, and loaded with fresh apples.
Sweet and delicious hand pies stuffed with cinnamon apples and drizzled with a cinnamon glaze. Dairy-free.
Breakfast is served! Made with whole grain gluten-free oat flour, almond flour, applesauce, and coconut sugar, and topped with a cinnamon sugar crumble. Vegan.