10 Best Gluten-Free Brownie Recipes that will make you want a brownie! In addition to being gluten-free, find dairy-free and vegan options too.
If you are a brownie person, you've come to the right place.
If you feel like good, fudgy, gluten-free brownies are unattainable, here are some options to try! With 10 gluten-free brownie recipes, there's something for everyone.
From classic brownies to layered brownies and everything in between. While all gluten-free, some of these recipes are also dairy-free, egg-free, and vegan.
Trail Mix Brownies
Made with an almond butter base and sweetened with maple syrup and coconut sugar. No white sugar! Topped with nuts, seeds, and chocolate. Vegan too.
Make this Recipe
Vegan Tahini Brownies
This flourless brownie is made with rich unsweetened cocoa powder, tahini, maple syrup, and chocolate chips. Garnish with sea salt for extra deliciousness.
Make this Recipe
Vegan Sweet Potato Brownies
Almond flour brownies made with almond butter, sweet potato puree, and cocoa powder. Sweet potatoes make for a moist, fudgy texture. Topped with a decadent 2-ingredient sweet potato frosting.
Make this Recipe
Raspberry Truffle Brownies
A layer of rich chocolate brownie, a layer of raspberry jam, and a layer of chocolate ganache make up these deliciously fudgy gluten-free brownies. Dairy-free.
Make this Recipe
Peanut Butter Swirl Brownies
The ultimate peanut butter treats with lots of chocolate flavor. A simple recipe that is totally dairy-free.
Make this Recipe
Mint Chocolate Brownies
Three layers of decadence! The best way to tame a chocolate craving. Made with a chocolate brownie base, mint frosting, and dairy-free ganache. Vegan too!
Make this Recipe
Caramel Brownies
The ultimate gluten free brownies. Using a flax egg to make these egg-free and vegan butter and dairy-free chocolate chips keeps everything vegan. Date caramel is the star of this recipe!
Make this Recipe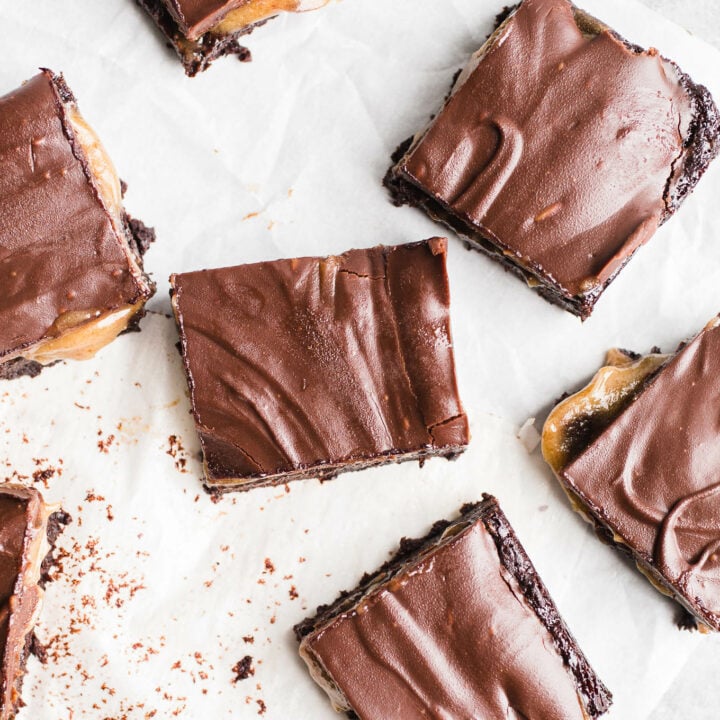 Gluten-Free Dairy-Free Brownies
For cakey brownies with delicious moist crumbs and crackly top, this is your recipe.
Make this Recipe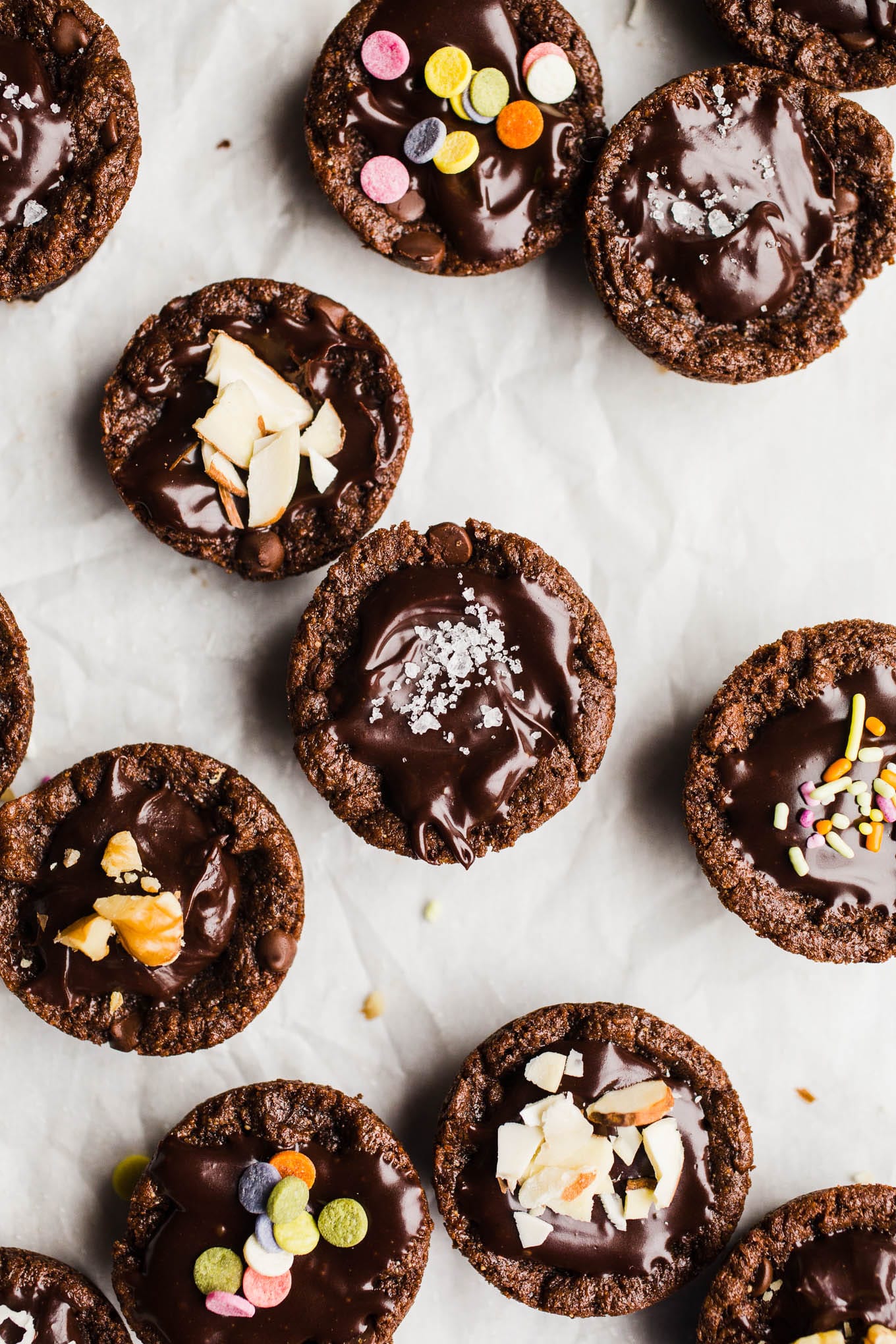 No-Bake Brownies with Hemp Seeds
Healthy and full of protein, these are an easy no-bake treat! A chewy brownie topped with a delicious chocolate ganache frosting. Vegan and refined sugar-free.
Make this Recipe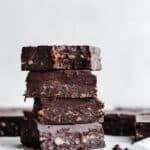 Brownie Bites
Perfect bite-size gf brownies! Made flourless with a combination of almond butter and cocoa powder. Plus, they are topped with an easy dairy-free chocolate ganache.
Make this Recipe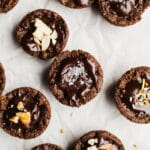 More brownie recipes you'll love
Avocado brownies are so moist and chewy. White chocolate brownies also provide a delicious twist on the classic.
We all know that brownie batter is one of the best parts. This edible brownie batter is such a treat!
Tips
For the best gluten-free brownies, here are some simple tips for baking:
Good quality vanilla extract and unsweetened cocoa powder. Natural cocoa powder (also called cacao powder).
Allow baked brownies to cool completely to room temperature before cutting them into squares. This will prevent any kind of crumbling. If you love warm brownies with ice cream, heat up individual portions in the microwave.
Equipment
There is essential equipment for making perfect gluten-free brownies.
FAQs
Is there gluten in brownies?
Classic brownie recipes made with all-purpose flour do contain gluten and therefore are not safe for those with Celiac disease, a gluten intolerance, or gluten sensitivity.
What are gluten-free brownies made of?
Depending on the recipe, they can be made with almond flour, nut butter, gluten-free all-purpose flour, or no flour at all. Other ingredients including cocoa powder, eggs or an egg substitute, butter or oil, sweetener, and vanilla extract are most often in gluten-free brownies.