10 Gluten-Free Brownie Recipes that will make you want a brownie! In addition to being gluten-free, find dairy-free and vegan options too!
If you are a brownie person, you've come to the right place.
If you feel like good, fudgy, gluten-free brownies are unattainable, here are some options to try! With 10 gluten-free brownie recipes, there's something for everyone.
From classic brownies to layered brownies and everything in between. While all gluten-free, some of these recipes are also dairy-free, egg-free, and vegan.
Brownies with Nut & Seed Butters
These Gluten-Free Trail Mix Brownies are made with an almond butter base. Sweetened with maple syrup and coconut sugar and no refined sugars. Topped with nuts, seeds, and chocolate for a fun and easy brownie recipe! Vegan too.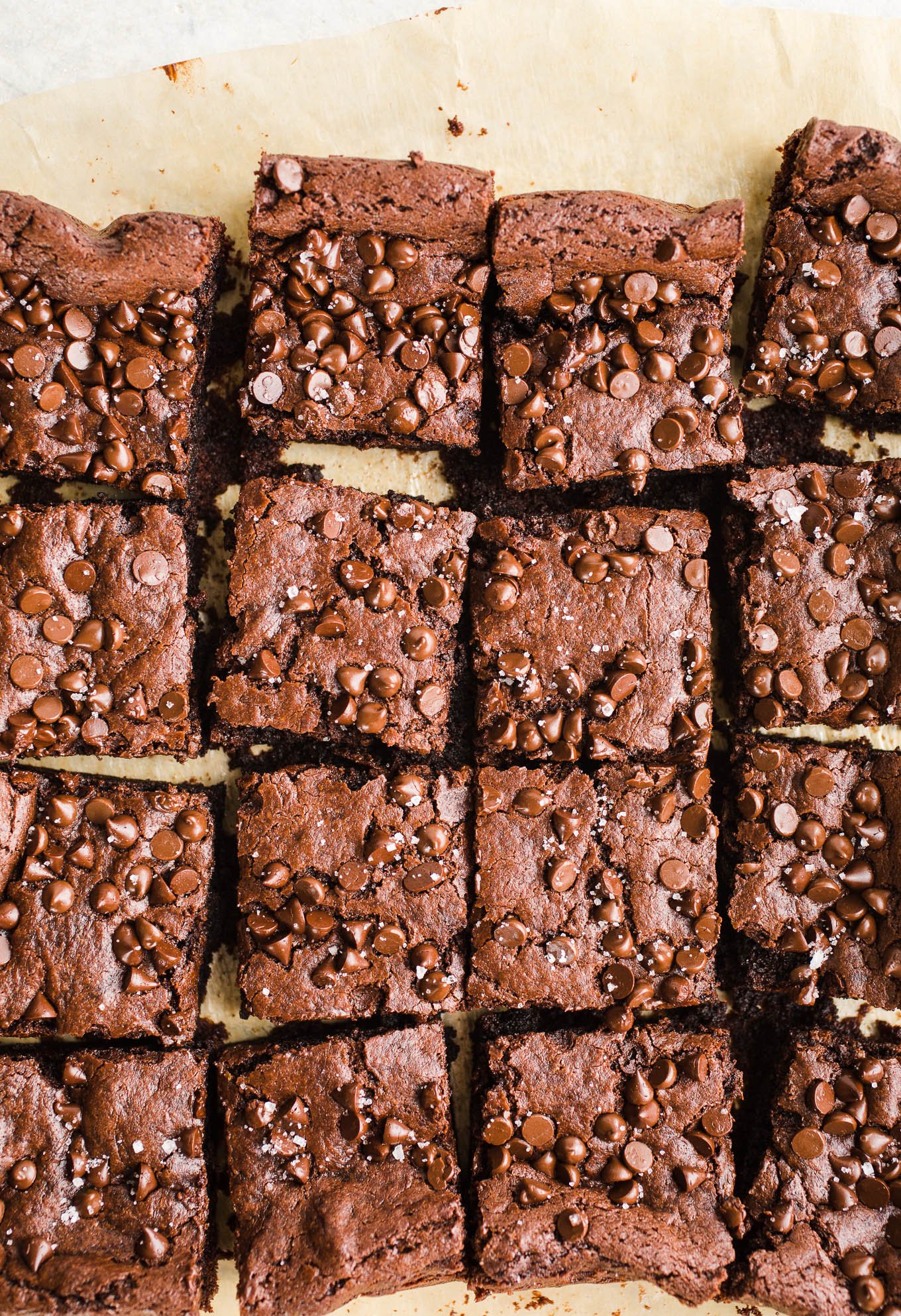 These Vegan Tahini Brownies are made with rich cocoa powder, tahini, maple syrup, and chocolate chips. Garnish with sea salt for extra deliciousness. Enjoy a healthier, flourless brownie.
Easy Sweet Potato Brownies are made with almond flour, almond butter, sweet potato puree, and cocoa powder. Sweet potatoes make for a moist, fudgy brownie. Topped with a decadent 2-ingredient sweet potato frosting. Vegan.
Layered Brownies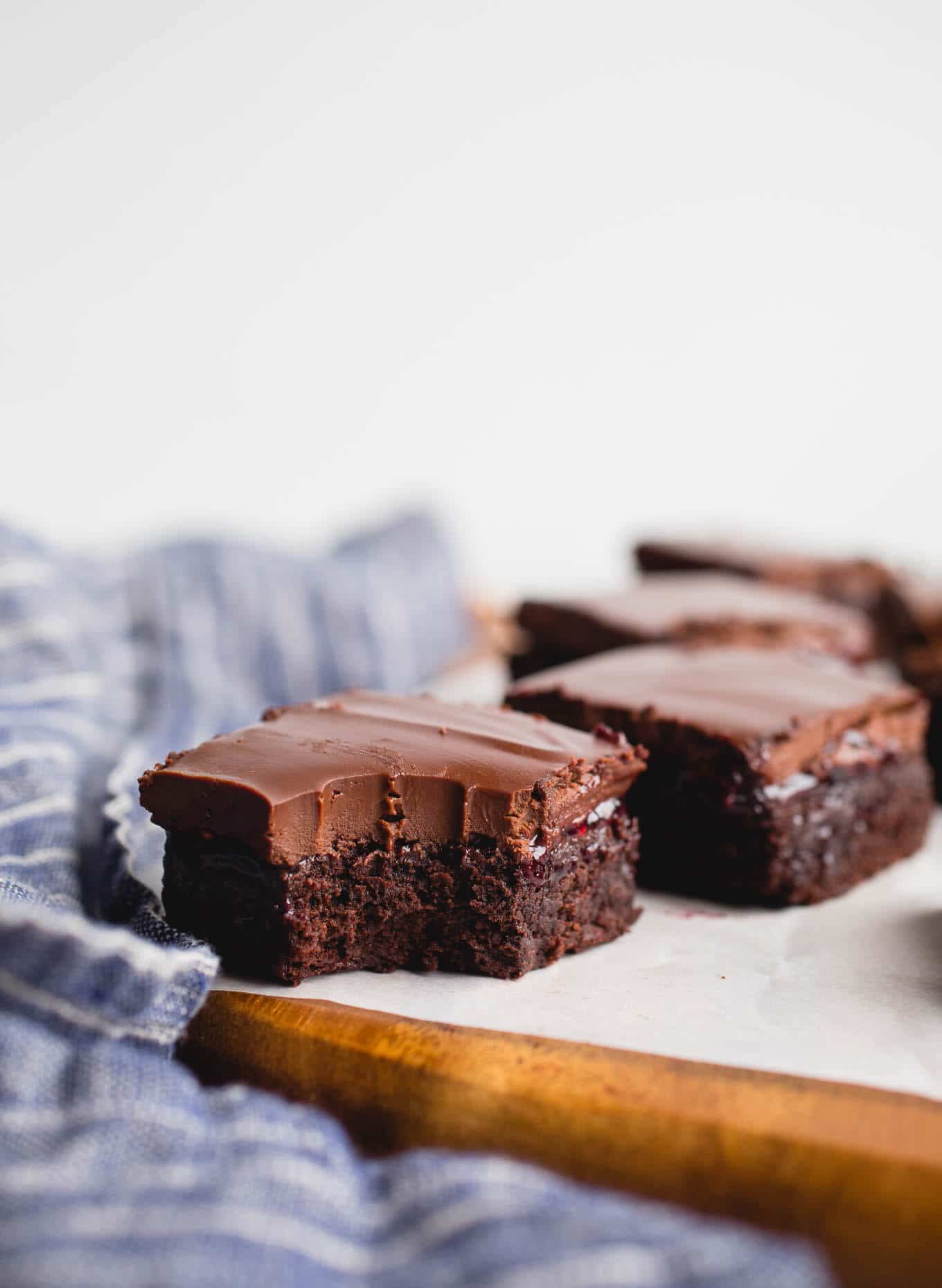 A triple layer of rich chocolate brownie, raspberry jam, and chocolate ganache make up these delicious Raspberry Truffle Brownies. Completely dairy-free!
These Peanut Butter Swirl Brownies are the ultimate treat. Simple, fudgy and totally dairy-free.
These Gluten-Free Mint Chocolate Brownies are three layers of decadence! Made with a brownie base, mint frosting, and dairy-free ganache. Vegan too!
These Caramel Brownies are the ultimate brownie recipe. Three delicious layers that are completely dairy-free and egg-free. Date caramel is the star of this recipe!
All About the Chocolate
These Gluten-Free Brownies are your classic chocolate brownie recipe. A delicious dairy-free and grain-free treat!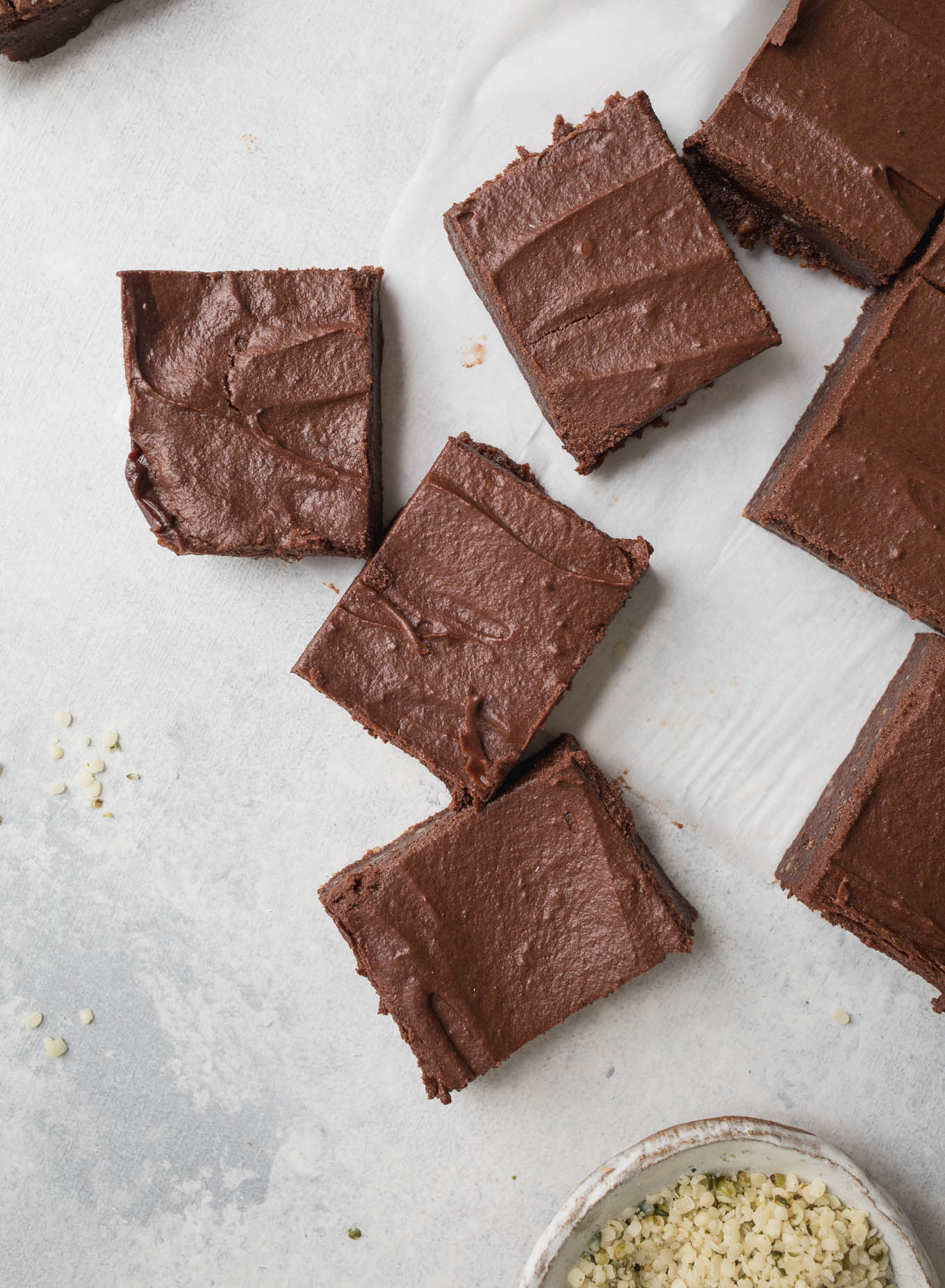 9) No-Bake Brownies with Hemp Seeds
Healthy and full of protein, these No-Bake Brownies with Hemp Seeds are an easy treat! Topped with a delicious chocolate ganache frosting. Gluten-free, vegan, and refined sugar-free.
Brownies with a Twist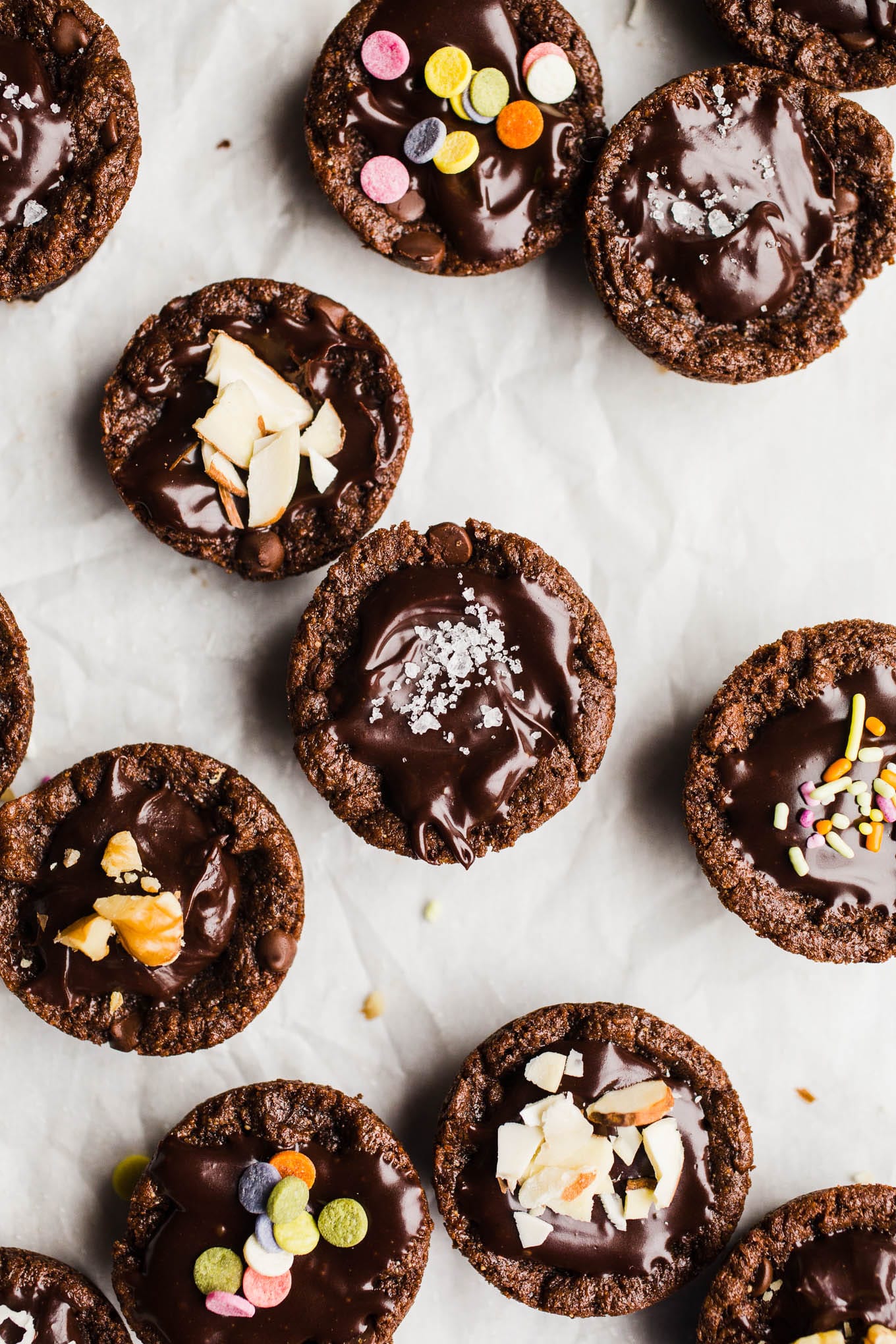 10) Vegan Gluten-Free Brownies Bites
Vegan Gluten-Free Brownie Bites perfect for individual servings. Made flourless with a combination of almond butter and cocoa powder. Plus, they are topped with an easy dairy-free chocolate ganache!
More brownie recipes you'll love
Avocado brownies are so moist and chewy. White chocolate brownies also provide a delicious twist on the classic.