Almond milk is a great nutritional beverage and can be used in various sweet and savory recipes. But is it gluten-free?
Is almond milk gluten-free? The short answer is yes. In its pure form is naturally gluten-free, but not all store-bought options are produced the same.
There are some essential things to look for to guarantee it is safe for a gluten-free lifestyle.
Jump to:
What is almond milk?
Almond milk is a plant-based milk alternative. Made from raw almonds and water, it is produced by blending soaked almonds with water and then straining the mixture to remove the solids.
The resulting liquid is creamy, slightly nutty-flavored milk.
Is almond milk safe for Celiac disease?
Almond milk is generally safe for those with Celiac disease, gluten sensitivity, or gluten intolerance in it is natural form. Unlike homemade almond milk, many commercially produced brands often include additional ingredients such as sweeteners, flavors, or thickeners to enhance their taste and texture.
For this reason, it is important to check ingredients and allergen statements for possible cross-contamination. Those that are worried about cross-contamination should purchase brands choose brands that are certified gluten-free or produced in dedicated gluten-free facilities.
Types
There are several types of this plant-based milk on the market to choose from and include:
Unsweetened - Free from added sweeteners, this kind makes it a popular choice for those who prefer a more natural and less sweet taste.
Sweetened - Made with added sweeteners, such as cane sugar, or alternative sweeteners like agave syrup or stevia.
Vanilla - A flavored milk with natural or artificial vanilla extract, this kind has a distinct vanilla taste.
Unsweetened Vanilla - A good choice for those that want vanilla gluten-free milk but not the added sugar.
Chocolate - Chocolate almond milk is infused with cocoa powder or chocolate flavoring, providing a chocolatey taste.
Organic - This type of nut milk is made from organic almonds and is produced without the use of synthetic pesticides or genetically modified organisms (GMOs).
Uses
There are a variety of uses when it comes to this dairy-free milk alternative that works for a gluten-free diet.
Beverages - Easily enjoyed on its own as a refreshing and nutritious beverage.
Cereal and granola - A popular choice for pouring over breakfast cereals, such as oatmeal or granola.
Smoothies and shakes - An excellent base for smoothies and shakes. It can be blended with fruits, vegetables, protein powder, or other ingredients to create a delicious and nutritious drink.
Coffee and tea - It can be used as a non-dairy alternative in coffee or tea. It can be frothed or heated for lattes, cappuccinos, or other coffee-based beverages and used as a non-dairy creamer.
Baking - Used in various baking recipes as a substitute for dairy milk. It can be used in cakes, muffins, cookies, pancakes, and other baked goods.
Cooking - Great in sweet recipes, it is also a perfect ingredient in savory recipes as a substitute for dairy milk or cream. It can be used in sauces, soups, curries, and other dishes that call for a creamy texture.
Desserts - This beverage can be used to make dairy-free desserts, such as puddings, custards, ice creams, and dairy-free whipped cream.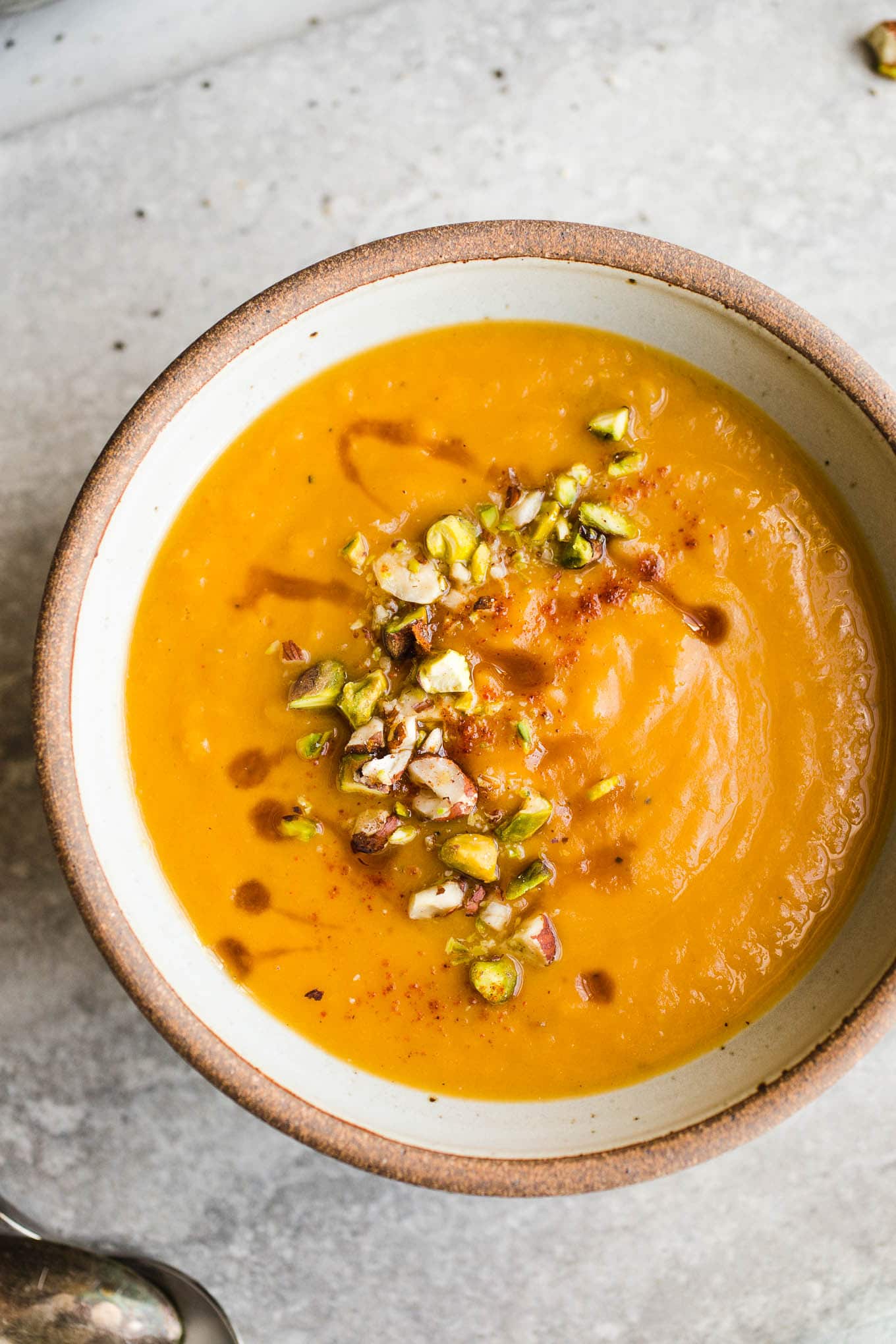 Health benefits
Is almond milk healthy? The dairy-free nut milk is nutrient-rich and a great source of vitamin E, magnesium, calcium, zinc, potassium, phosphorus, and copper. With the alpha-tocopherol form of vitamin E present, it plays an important role in protecting against free radicals.
It is also a good source of dietary fiber and protein.
Gluten-free brands
While naturally without gluten, some brands may have cross-contamination during processing or packaging. It is always important to check the ingredient label and allergen statements of the brands you are considering.
In the United States, the FDA regulates the "gluten-free label" and those products with a "certified gluten-free label" are done by independent organizations with their own set of standards. Most often, these standards are stricter than the FDA's and use dedicated gluten-free facilities, but still must meet the FDA criteria.
The following brands are certified gluten-free or made in a facility free from wheat and other gluten-containing products:
Brands that are labeled gluten-free:
Blue Diamond Almond Breeze
Califia Farms
Good Karma
Elmhurst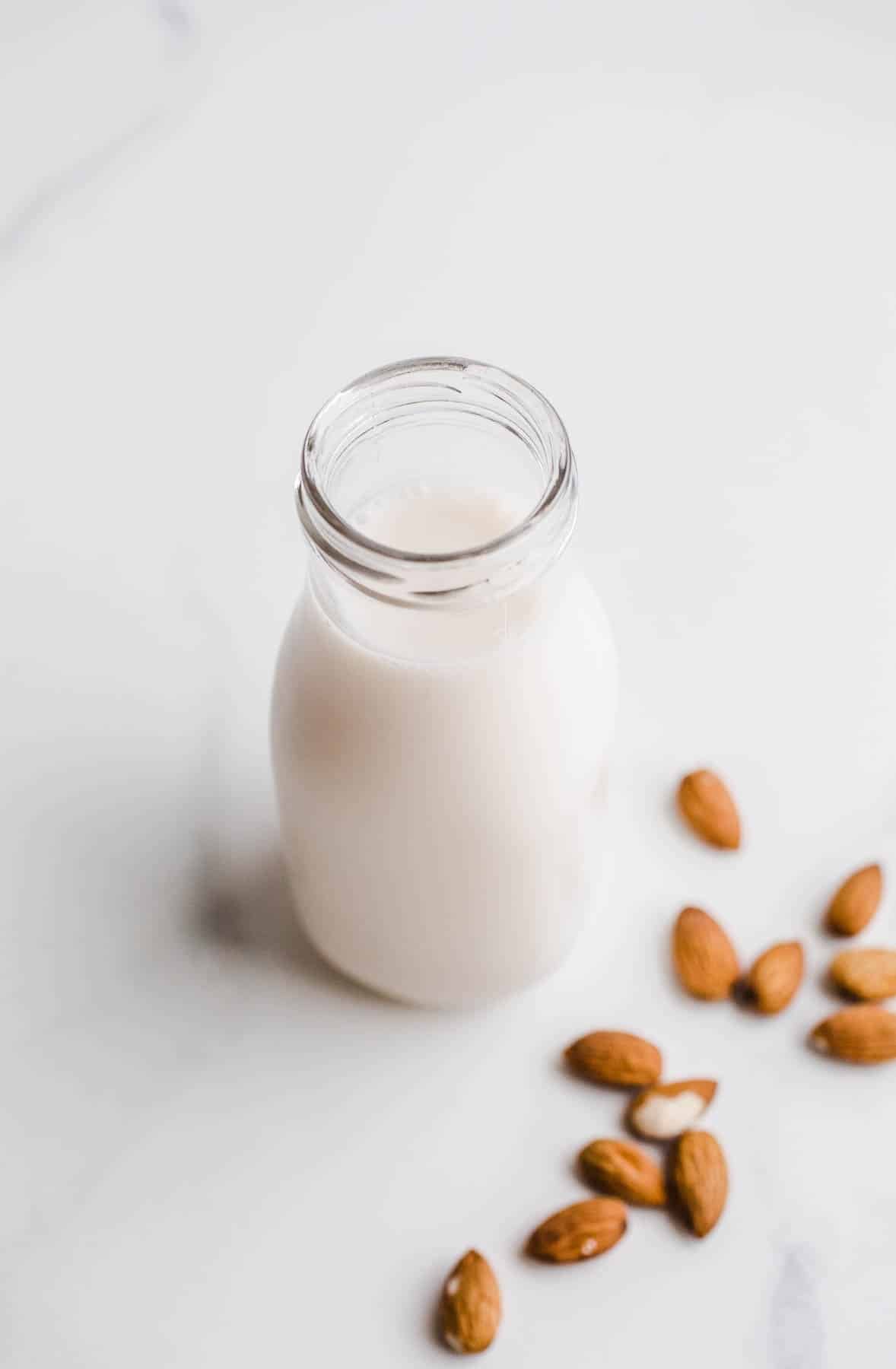 Helpful tips
The brand information in this article comes from the brand websites at the time this article was written. Going direct to the brand website is the fastest way to get the most up-to-date allergen information on a specific product.
If the risk of cross-contamination is a concern, make sure you check the product label for information regarding its gluten-free designation. If it is not clear, always contact the brand directly.
Remember, just because a product does not use gluten-containing ingredients, does not necessarily mean it wasn't processed in a facility that produces foods with gluten ingredients.
Please note: Always check labels as some manufacturers Include gluten or dairy, or process In the same facility as wheat. This article is meant to help highlight gf products but is not an exhaustive list or medical advice. Please consult with your healthcare provider for best practices and care for your individual needs.
More gluten-free ingredient articles