Berries make the best treats! These 10 Gluten-Free Berry Desserts recipes have everything from quick berry desserts to no-bake desserts. Many of these recipes are dairy-free, egg-free, and vegan.
It's summer and that means berries!
Find the best berry dessert (or more!) for you. From no-bake to mixed berry to quick and easy, this list has you covered. Read on to grab the recipes to these 10 gluten-free berry desserts!
Bars & Brownies
Easy, healthy, no-bake Blackberry Cashew Bars made with whole ingredients. Vegan and refined sugar-free.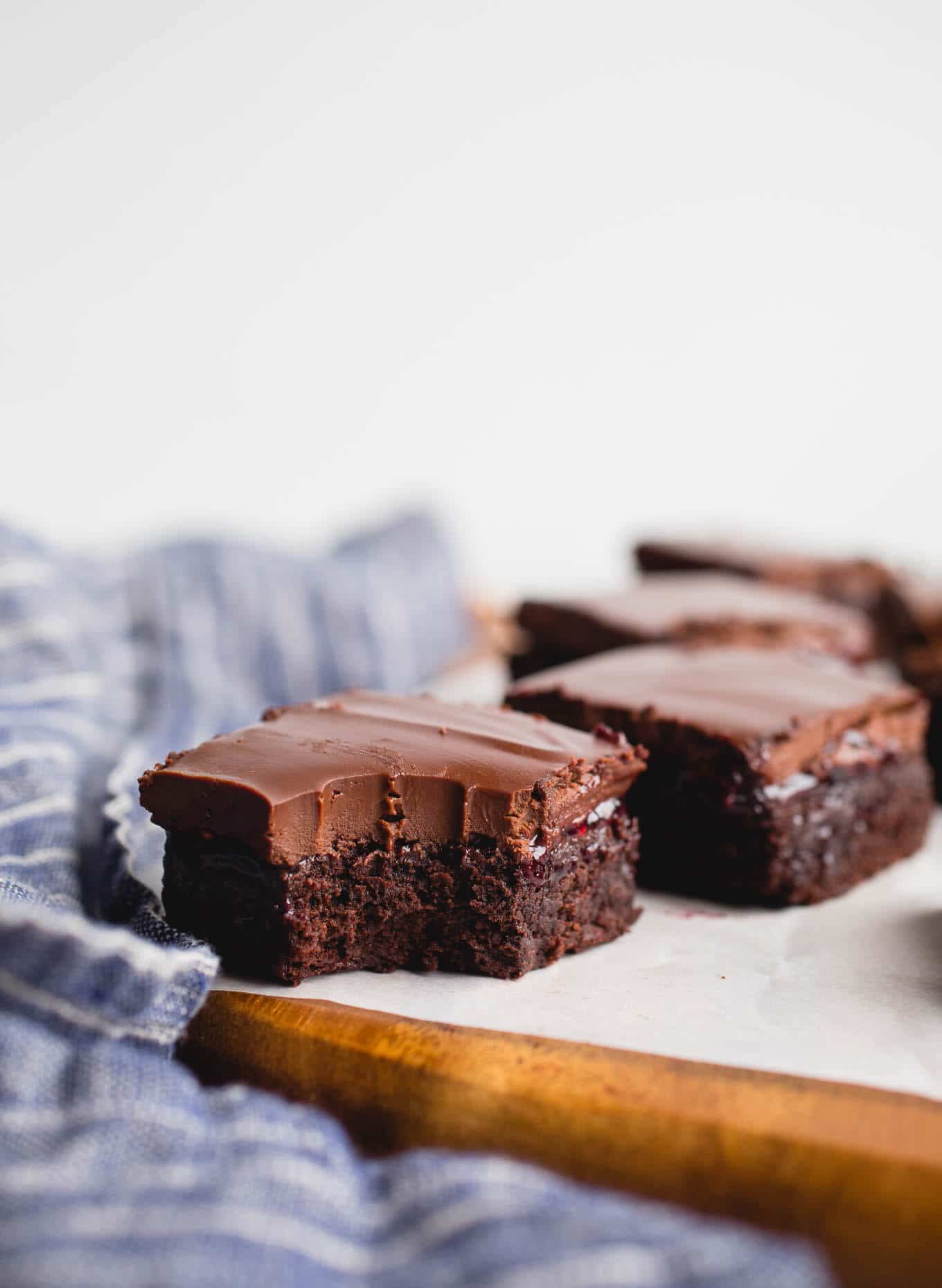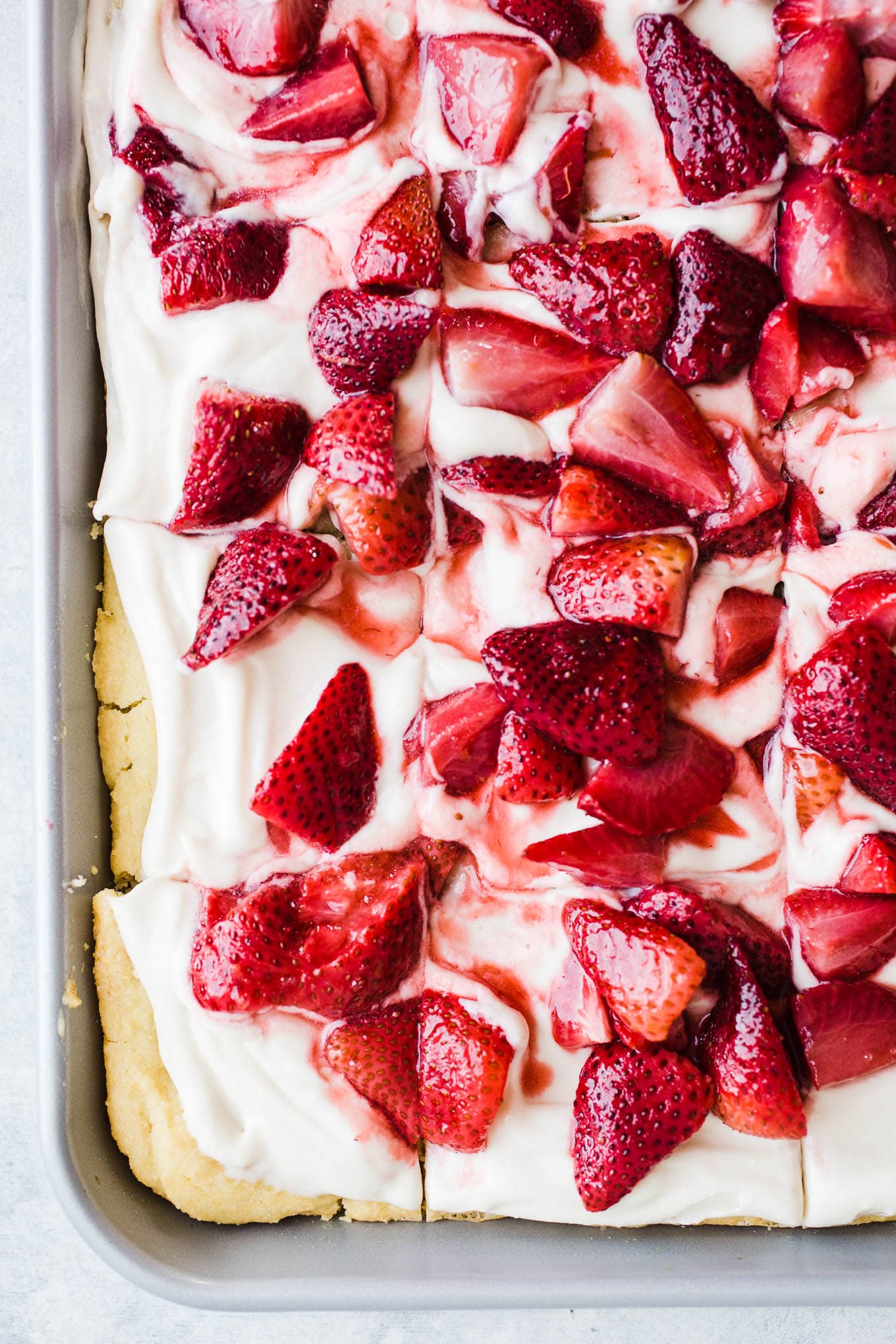 Sheet Pan Strawberry Shortcake
This gluten-free and vegan Sheet Pan Strawberry Shortcake recipe makes serving shortcakes for a crowd a breeze. Just three easy layers!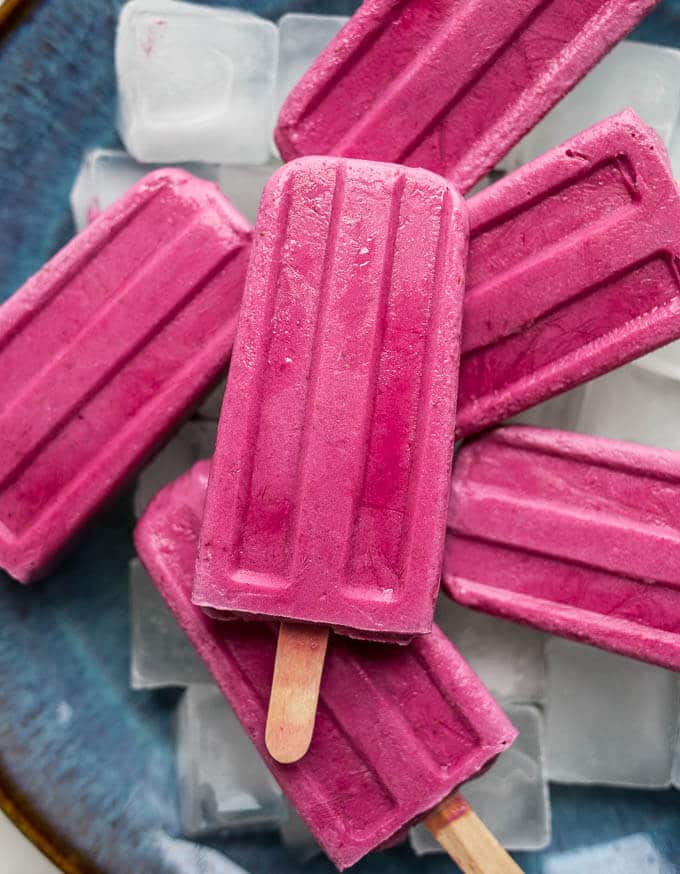 Immune-boosting, vitamin C packed Strawberry-Beet Popsicles. Loaded with fruit and sweetened with maple syrup. Vegan and refined sugar-free.
Fresh mangoes, raspberries, honey, and topped off with prosecco, these Mango Raspberry Bellini Popsicles are a perfect summer treat.
Tarts Crumbles & Crisps
A simple 1-bowl Mixed Berry Crumble Tart filled with fresh strawberries and blueberries. Vegan.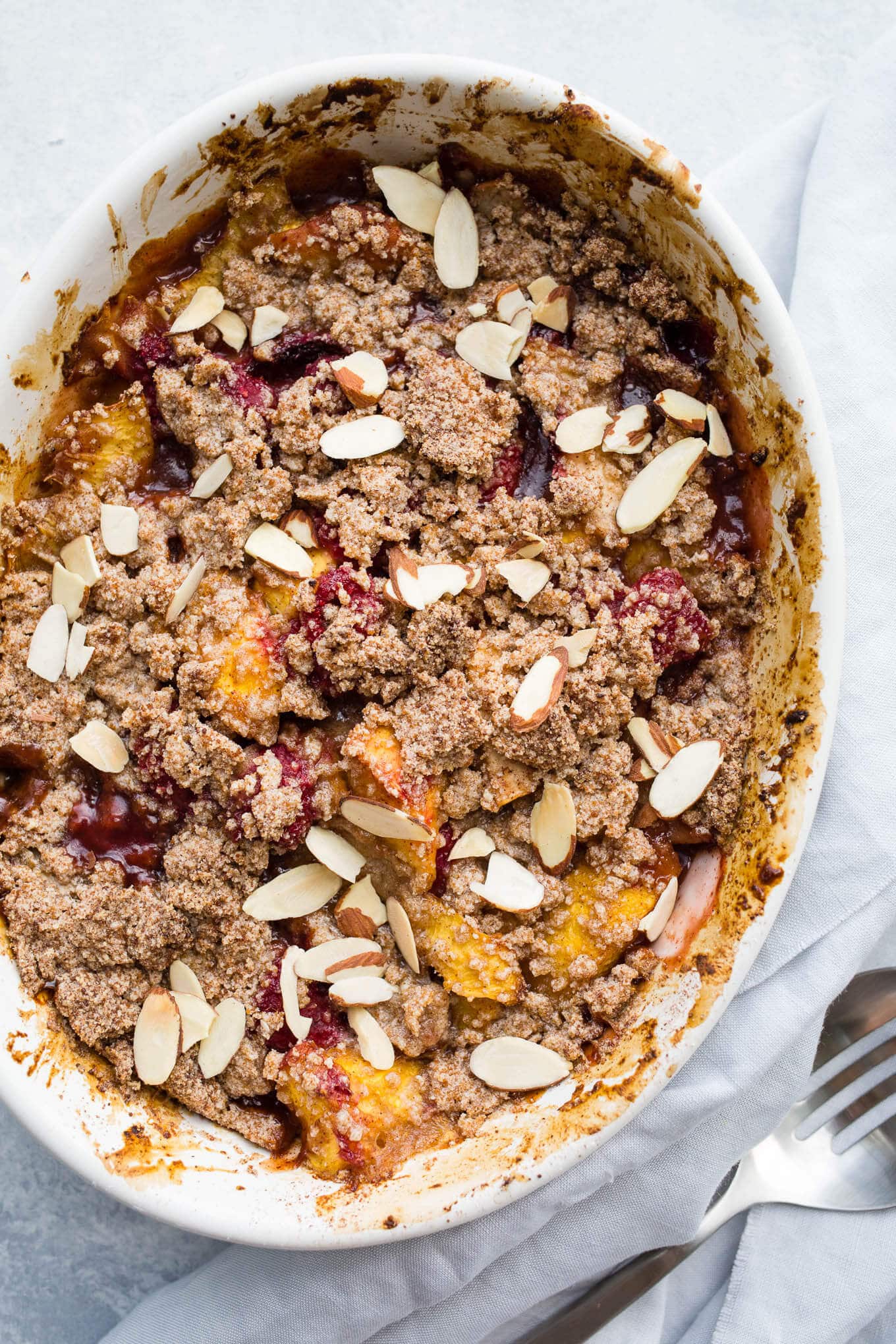 Gluten-Free Raspberry Peach Crumble
This easy Gluten-Free Raspberry Peach Crumble recipe uses fresh fruit, both coconut and organic cane sugar, and almond flour for a delicious fruit crumble you'll make again and again. Grain-free, vegan, refined sugar-free.
Gluten-Free Blueberry Cobbler
Gluten-Free Blueberry Cobbler with Almond Flour Biscuits is loaded with fresh blueberries, a hint of lemon, and topped with soft, lightly sweetened biscuits. A dairy-free and vegan cobbler recipe.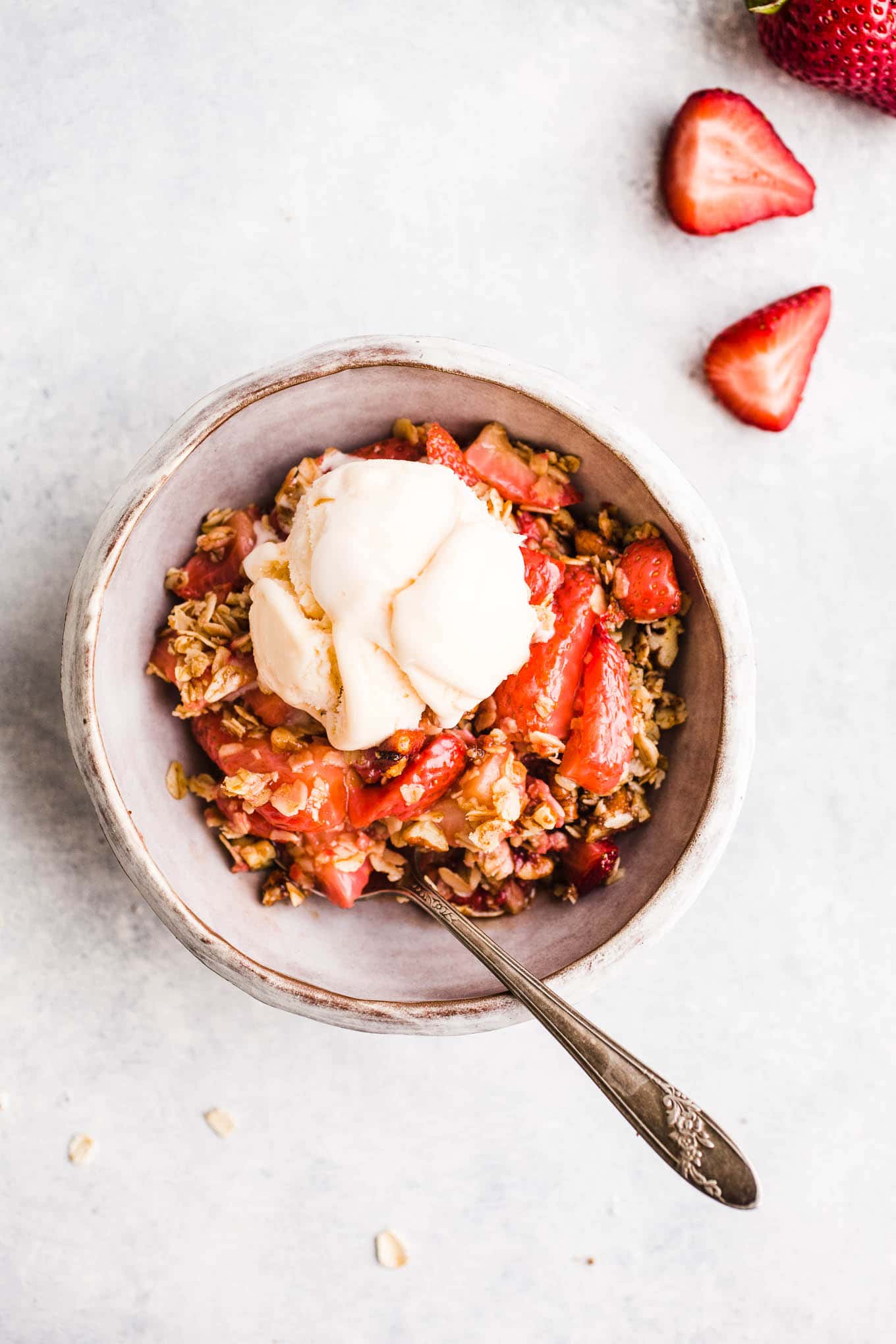 Vegan Gluten-Free Strawberry Crisp
Vegan Gluten-Free Strawberry Crisp made with oats, pecans, fresh strawberries, coconut sugar and maple syrup for an easy berry dessert! Just add ice cream.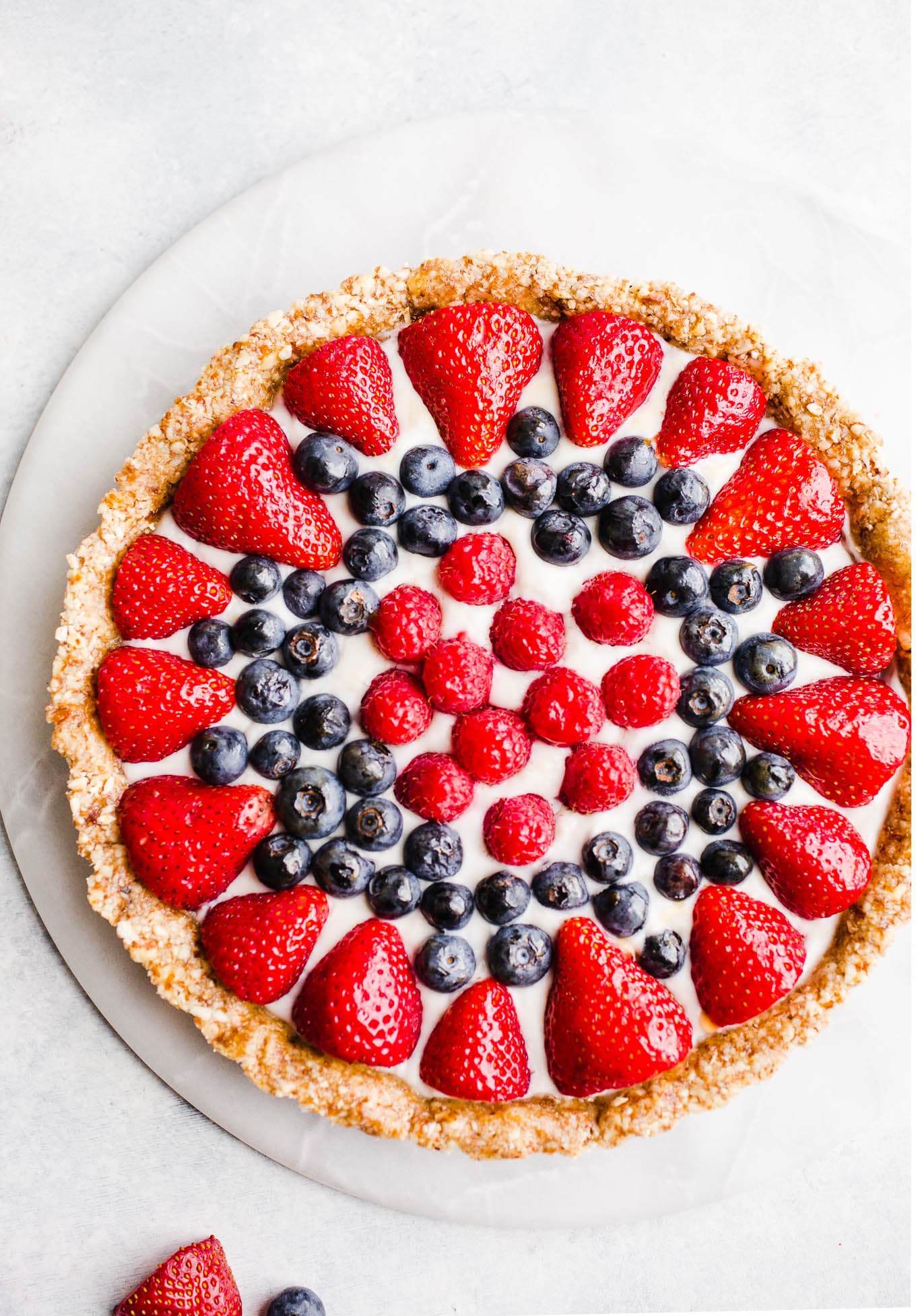 No-Bake Berry Tart
This easy No-Bake Berry Tart is made gluten-free and vegan with a press-in crust and a dairy-free vanilla filling. Use your favorite berries for this healthy tart recipe!
Boozy Berry Recipes to Make