Tahini is a great pantry staple and has a variety of sweet and savory uses for cooking and baking. But is it gluten-free?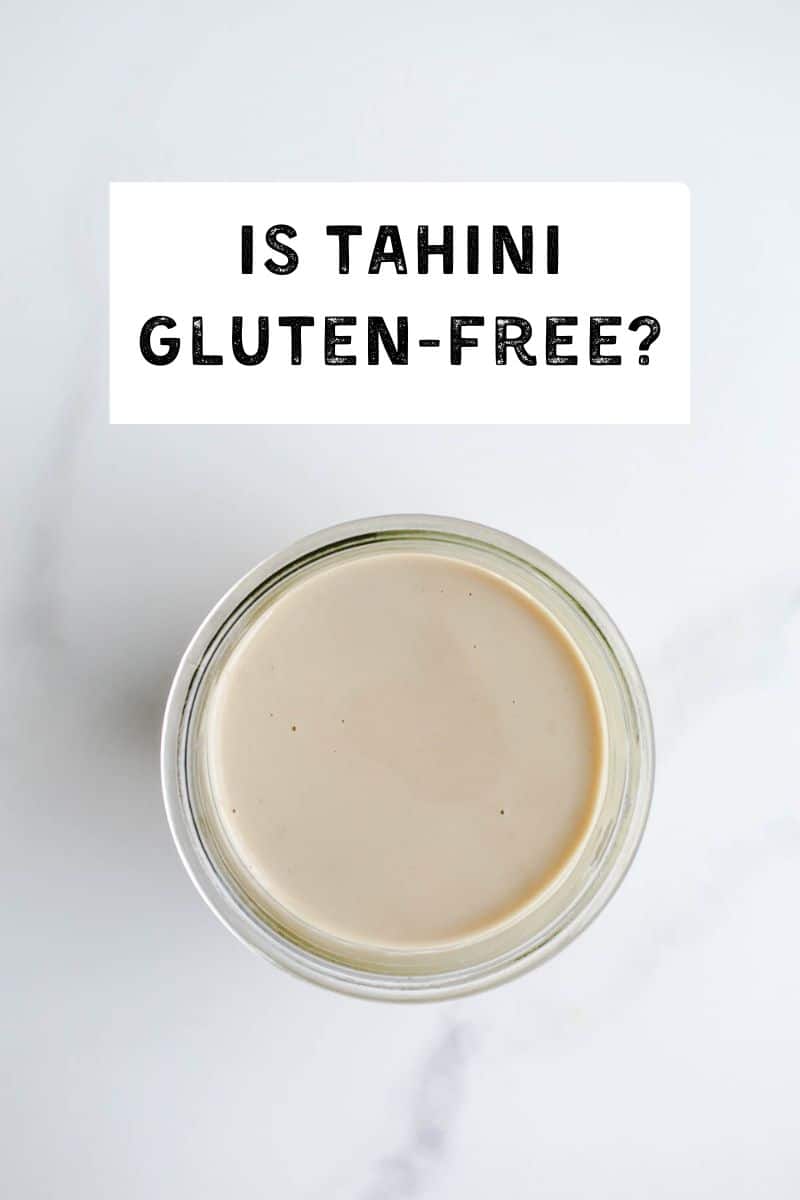 Yes! In its natural form, tahini, also known as tahina, is gluten-free.
The key ingredient in hummus, the smooth paste is also used in a variety of sweet and savory recipes.
There are some essential things to look for to guarantee it is safe for a gluten-free diet.
Jump to:
Is tahini safe for Celiac disease?
Tahini is made from ground sesame seeds (Sesamum indicum L.), and sometimes salt and oil, and ground into a creamy texture. Naturally, it does not have any gluten-containing ingredients. It is safe for those with Celiac disease, gluten sensitivities, or gluten intolerance.
However, it's important to exercise caution due to the potential for cross-contamination during processing or packaging. If you have Celiac disease or severe gluten intolerance, it's best to opt for brands of tahini that manufacture their product in facilities without cross-contamination.
Is tahini dairy-free?
Yes! Tahini is dairy-free and is made solely from sesame seeds and sometimes extra virgin olive oil and salt, which do not contain any dairy products.
It is a plant-based sesame butter containing no animal products or byproducts. It is a suitable choice for those who follow a dairy-free diet or lactose intolerance.
Types
Hulled: This type is made from white sesame seeds with the outer husk or hull removed. It has a milder flavor and a smoother texture compared to unhulled tahini.
Unhulled: Made from sesame seeds that still have their outer husk intact. It tends to have a stronger, more robust flavor and a slightly coarser texture. It is also darker in color due to the presence of the husk.
Light roasted: Some tahini brands offer light-roasted versions where the sesame seeds are roasted at a lower temperature. Light roasted has a more subtle flavor and a lighter color compared to dark roasted.
Dark roasted: This type is made from sesame seeds that are roasted at a higher temperature, resulting in a stronger, more pronounced nutty flavor and a darker color.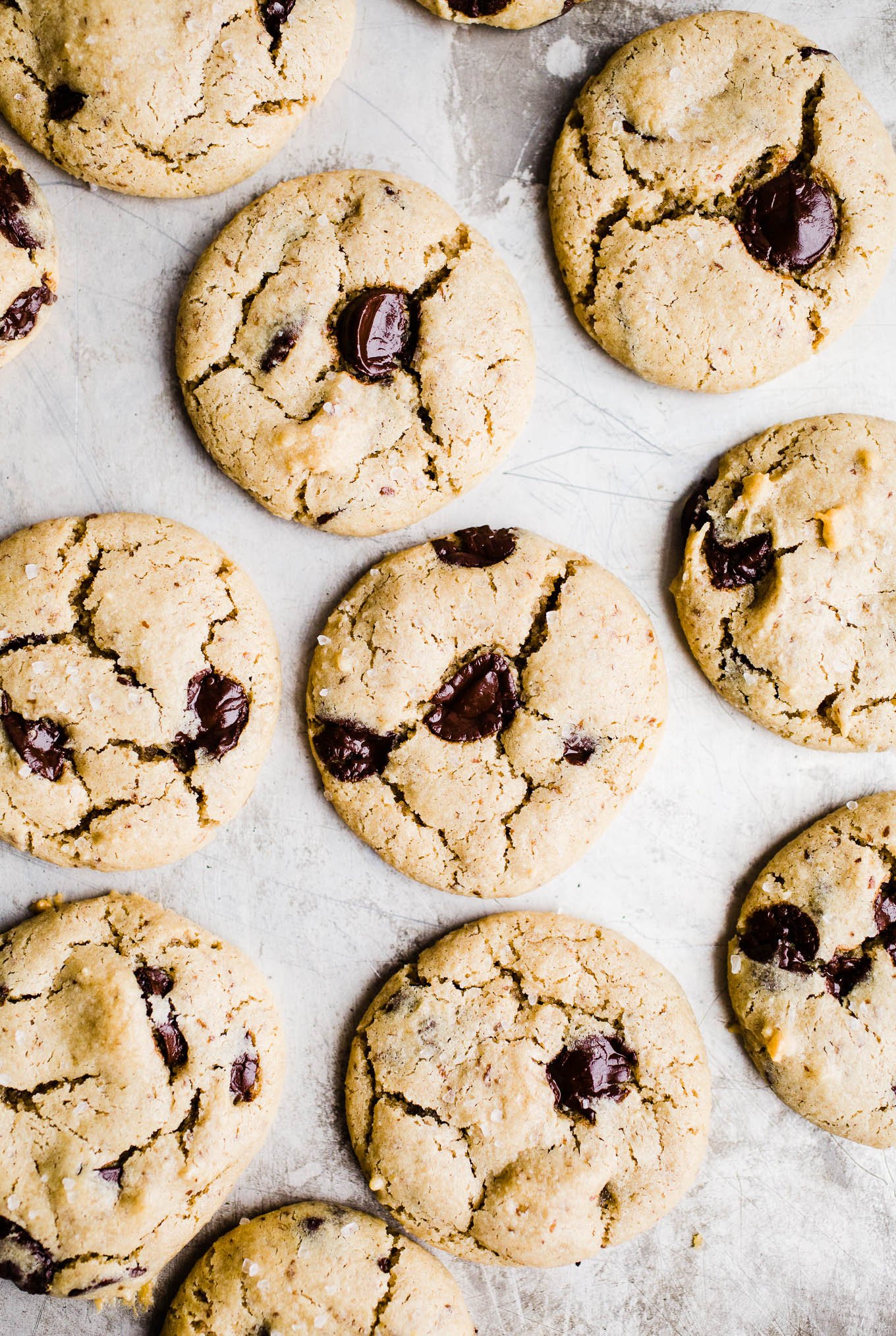 Uses
Tahini is a versatile ingredient that can be used in various ways in cooking and baking. Using high-quality pre-packaged tahini or homemade tahini is the best way to go. 
Here are some common uses of tahini:
Dips and spreads - Use it in a popular dip like hummus or baba ganoush. It adds a creamy and nutty flavor to these spreads.
Salad dressings - Used as a base for salad dressing, sesame seed paste provides a rich and creamy texture. It can be mixed with lemon juice, olive oil, garlic, and herbs to create a flavorful dressing.
Sauces and marinades - When used as a base for vegan sauces and marinades, tahini paste works well as a dressing for falafel wraps, kebabs, or grilled meats, adding depth of flavor and creaminess.
Baking and desserts - This popular ingredient can be incorporated into baking recipes and desserts! Its unique nutty flavor elevates gluten-free tahini cookies and other cookie recipes, cakes, bread, and tahini bars.
Tahini can also be used in making halva, a sweet confection made from sesame seeds, sugar, and sometimes nuts.
Smoothies and shakes - Adding a spoonful of sesame paste to smoothies or shakes can enhance the richness and provide a dose of healthy fats and protein.
It pairs well with ingredients like bananas, dates, cocoa powder, maple syrup, and almond milk. It even is delicious in ice cream!
Dressing and toppings - Drizzle traditional tahini sauce over roasted vegetables, grain bowls, or even toast as a finishing touch.
Health benefits
Due to its abundance in polyunsaturated fatty acids, vitamin E, lignans, and proteins, sesame tahini can be part of a healthy anti-inflammatory diet.
Tahini makes a great option for those with nut allergies. Replacing tree nut butter with sesame seed butter is a perfect alternative. A game changer for a delicious treat or afternoon snack!
What brands are gluten-free?
While tahini is naturally without gluten, some brands may have cross-contamination during processing or packaging. It is always important to check the ingredient label and allergen statements of the brands you are considering.
In the United States, the FDA regulates the "gluten-free label" and those products with a "certified gluten-free label" are done by independent organizations with their own set of standards. Most often, these standards are stricter than the FDA's and use dedicated gluten-free facilities, but still must meet the FDA criteria.
The following brands are certified gf or made in a facility free from wheat and other gluten-containing products:
​Brands that list their product as naturally gluten-free:
Seed+Mill
Artisana Organics
Kevala
Whole Foods 365
Joyva
Krinos
Cypressa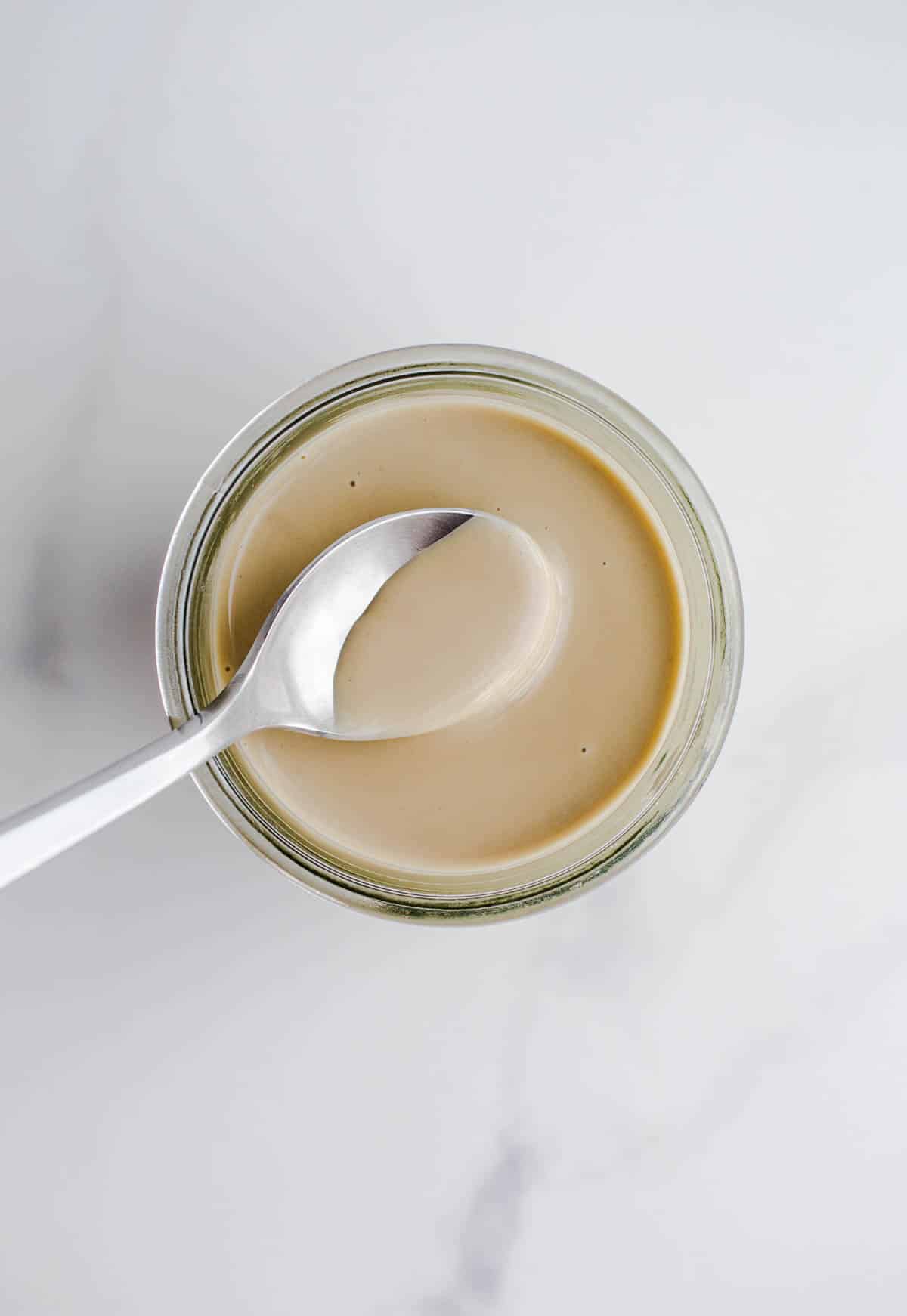 Helpful tips
The brand information in this article comes from the brand websites at the time this article was written. Going direct to the brand website is the fastest way to get the most up-to-date allergen information on a specific product.
If the risk of cross-contamination is a concern, make sure you check the product label for information regarding its gluten-free designation. If it is not clear, always contact the brand directly.
Remember, just because a product does not use gluten-containing ingredients, does not necessarily mean it wasn't processed in a facility that produces foods with gluten ingredients.
Please note: Always check labels as some manufacturers Include gluten or dairy, or process In the same facility as wheat. This article is meant to help highlight gf products but is not an exhaustive list or medical advice. Please consult with your healthcare provider for best practices and care for your individual needs.
More gluten-free ingredient articles