These homemade Gluten-Free Strawberry Pop Tarts are made with almond flour, tapioca starch, and oat flour and filled with strawberry jam for a delicious breakfast treat. Vegan.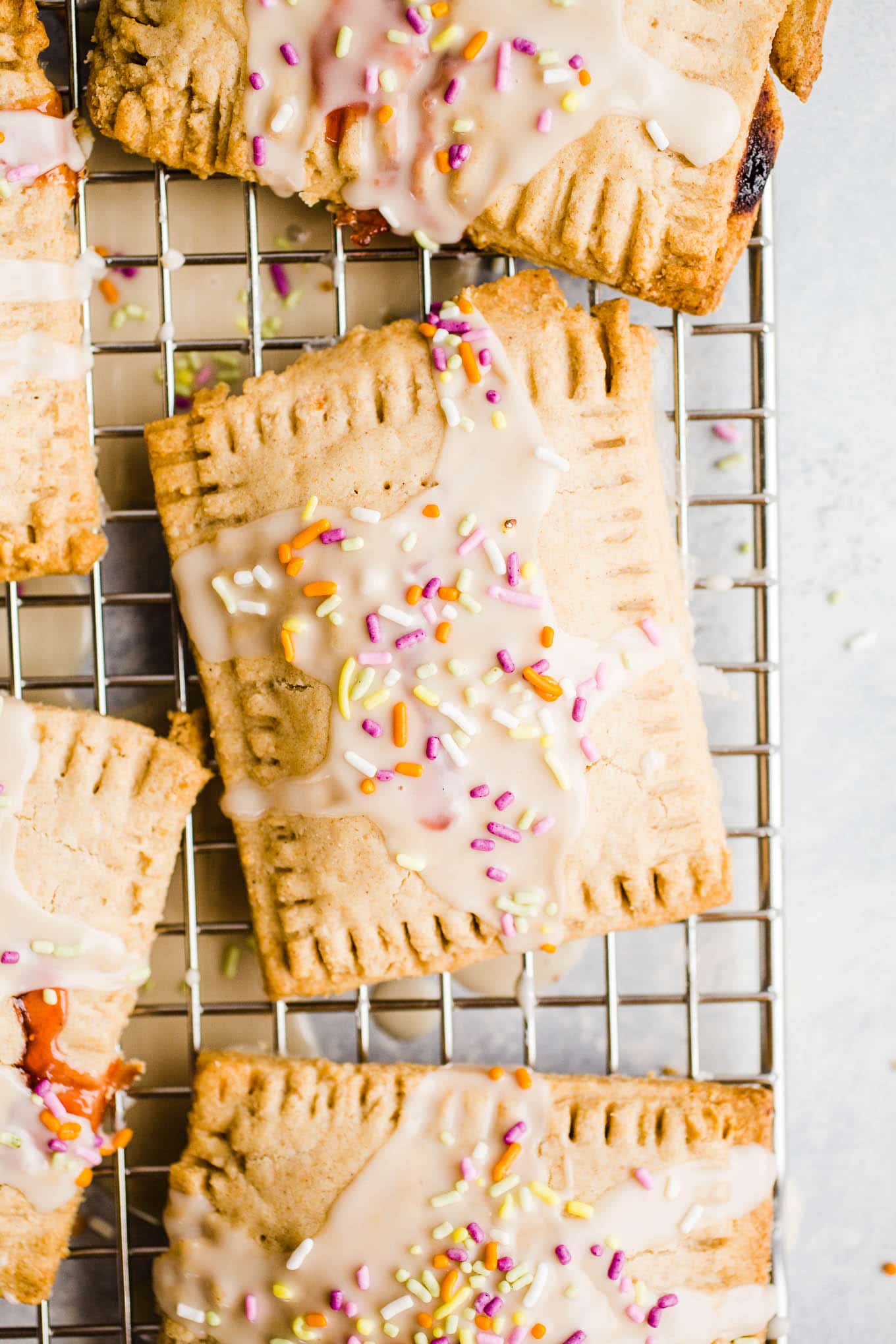 Could there be anything more fun for breakfast than a pop tart?
That is probably debatable, but I'm willing to make the case for it. Frosted strawberry pop tarts with sprinkles feels like a time capsule back to childhood.
Toasted or untoasted, those individual rectangular pastries were pure joy wrapped in a foil package.
And now, a gluten-free pop tart recipe to bring back all the good feels.
…