It's summertime and that means avoiding the oven. Take a look at these 18 Easy No-Bake Desserts that are also gluten-free! From cookies and bites, to pies and cakes, there is something for everyone. Many of these beautiful desserts are dairy-free, egg-free, and vegan.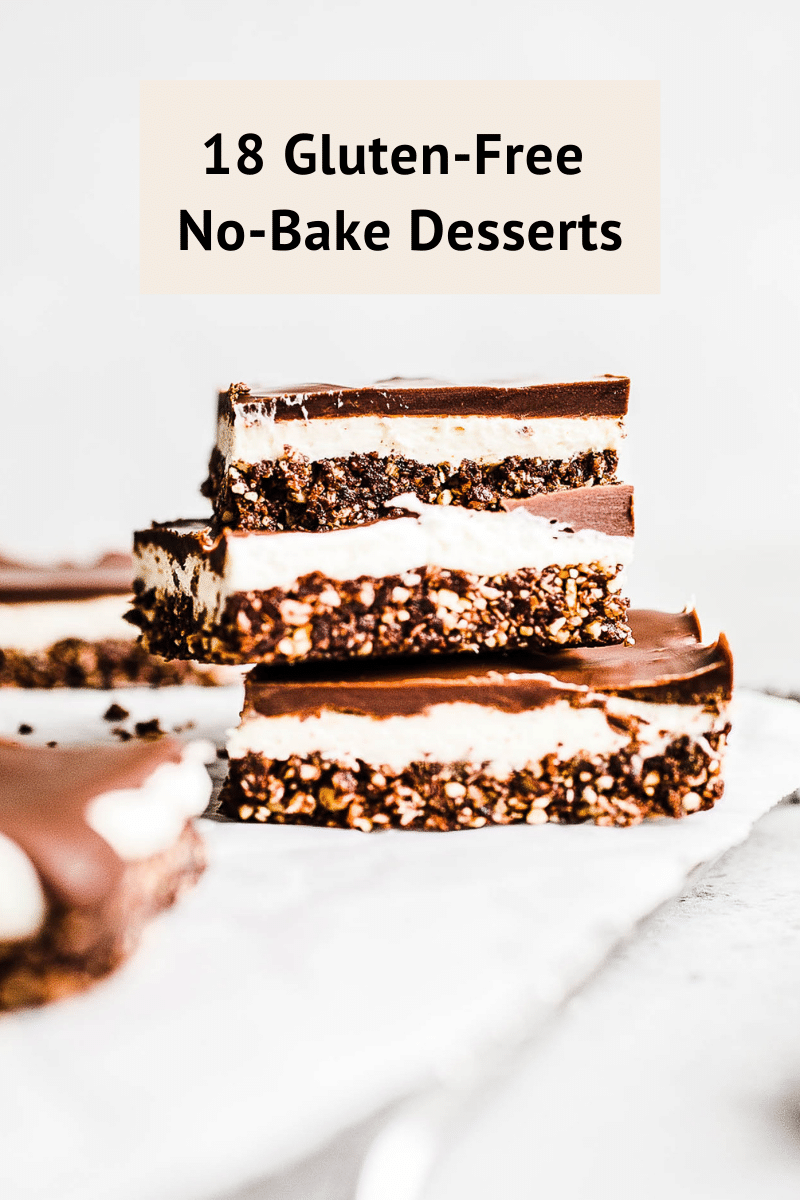 Keeping the oven off in the dog days of summer is a priority. But, it should not mean sacrificing our sweet tooth!
Check out the recipes below that have everything from cookies to cakes to ice cream – no baking required. Plus, each of these 18 easy no-bake desserts are gluten-free….