Learn how to make date caramel for a healthier alternative. Use on cookies, cakes, brownies, bars, ice cream, and more! Made with with just 4 ingredients. Gluten-free and vegan.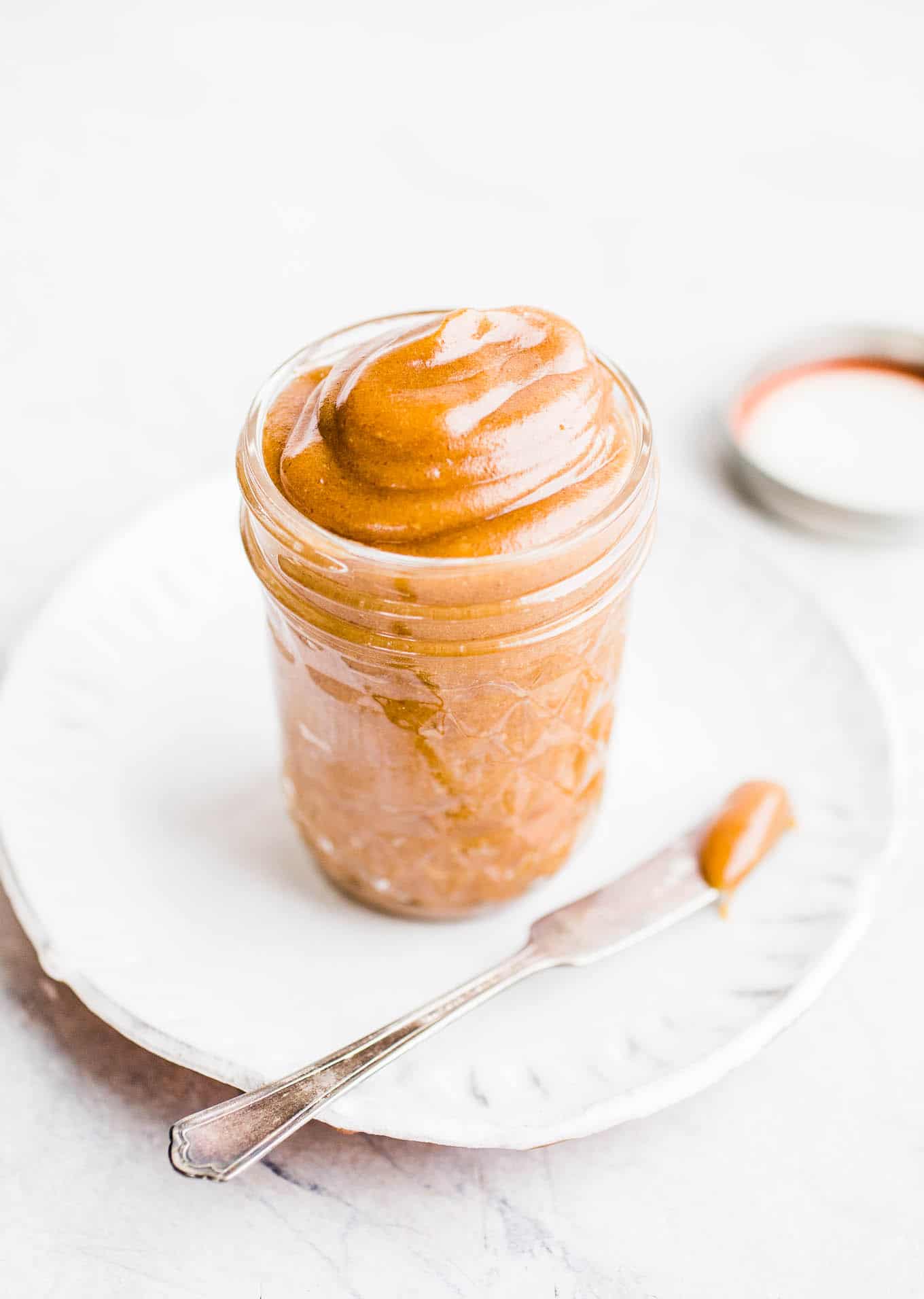 Date caramel is a revelation.
Just like the sweet, decadent texture and taste of the traditional confection, this is the healthy alternative you will love.
So, think cookies, brownies, bars, cakes, and ice cream. The possibilities are delicious….