This Healthy Gluten-Free Banana Bread is made with brown rice flour and arrowroot starch and completely egg-free and dairy-free! Sweetened with maple syrup.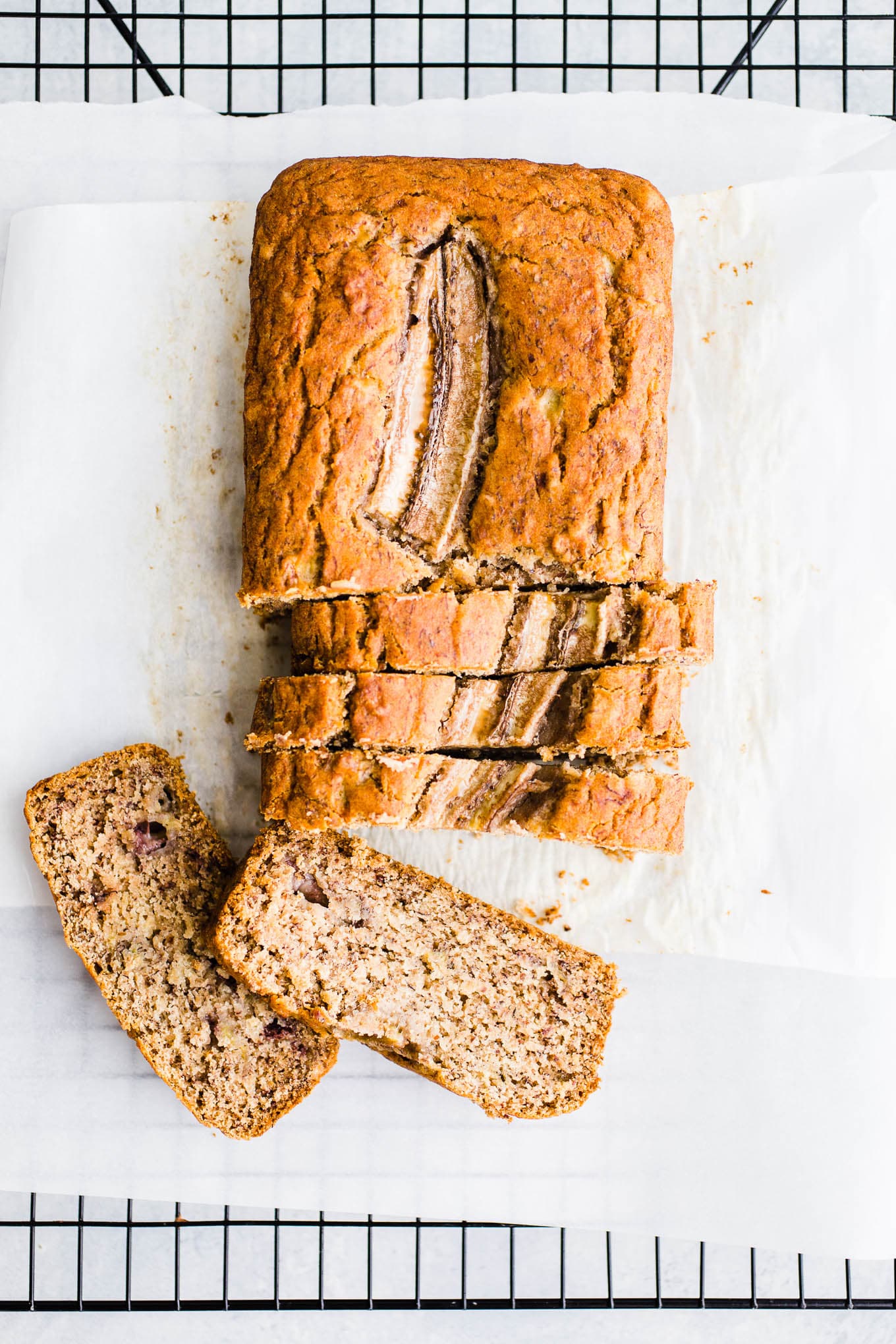 When the world started making banana bread a few weeks ago, I did too. Comfort food and solidarity seemed like the right course of action. And it still does.
But this time, instead of making one of the banana bread recipes on this website, I experimented.
In gluten-free and egg-free baking, nut and seed butters and nut flours play such a useful role in taste, texture, and binding capabilities. While I love my tahini, decadent chocolate peanut butter, and roasted strawberry breads, none of them are nut-free. …