Simple and delicious, these Savory Oat Crackers are gluten-free and can be made with fresh or dried herbs. Vegan and dairy-free option included.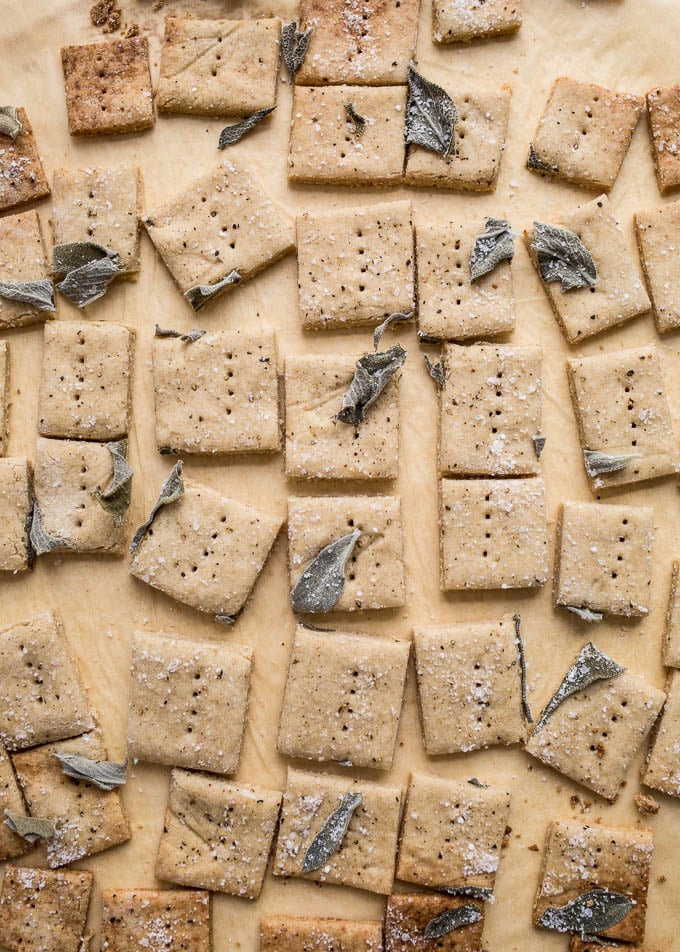 A cupcake and a funeral.
I've been increasingly aware, as of late, that when simple acts of love, kindness, or empathy happen these days, I have been more apt to take note. To pause and be thankful. To soak it in.
This may be due to seeing my mom at the end of her chemotherapy treatments (hooray!), or the slight anxiety the current news cycles have given me (I don't like conflict), but I am happy to be more mindful of the little moments.
Last week, a colleague brought in gluten-free cupcakes to a work lunch (she is not gluten-free). I attended a funeral of a family friend where the stories made me laugh and cry and grateful the one who'd passed had been part of my life.
These are the things I've been savoring lately….