These Gluten-Free Almond Cookies are soft and chewy! Made with almond flour and sweetened with maple syrup and organic cane sugar, these easy almond cookies are also vegan.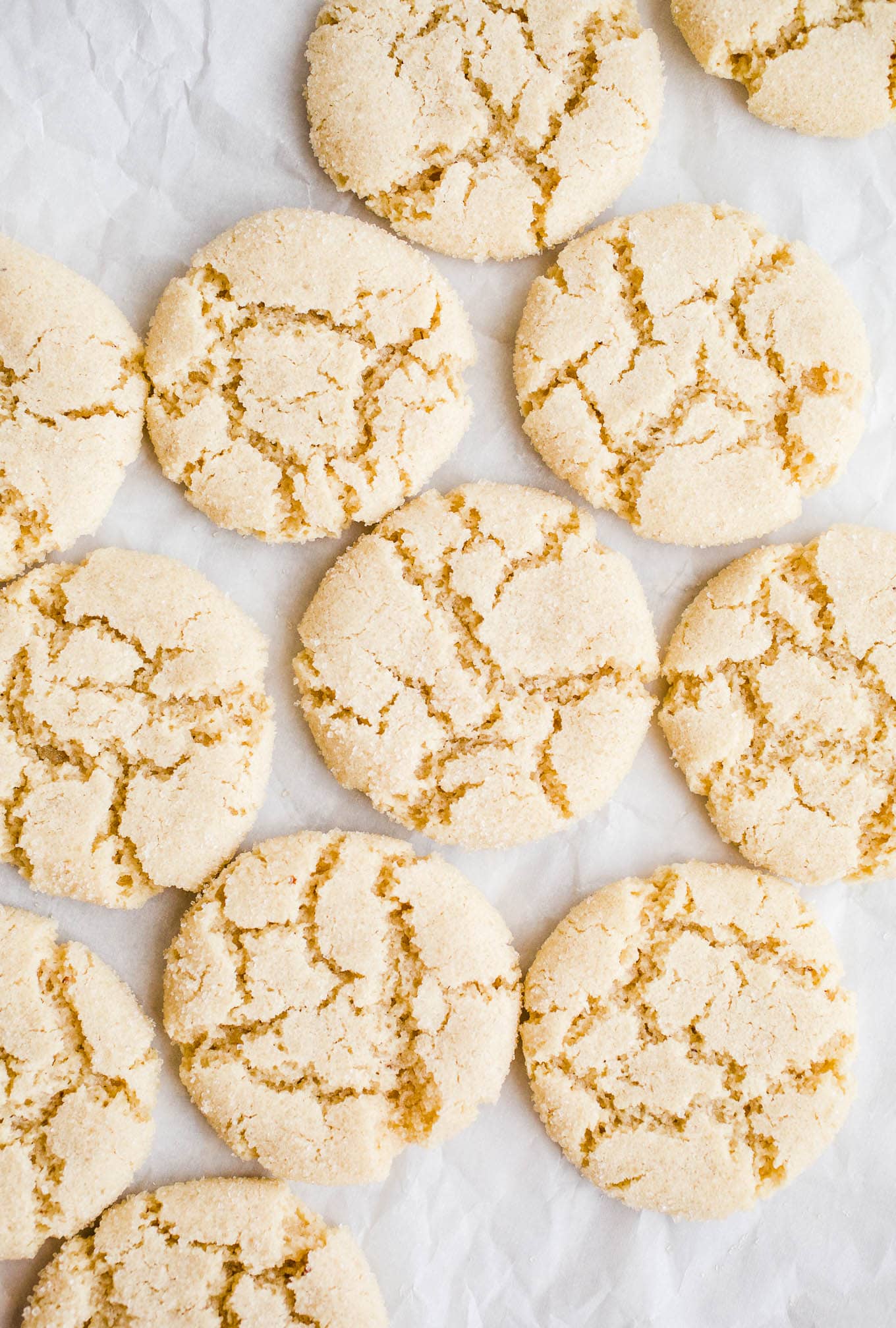 Ever have a cookie that makes you want to savor every single bite?
Like really savor it?
This easy almond cookie is it, my friends.
Chewy and soft and coated in organic cane sugar for just the right amount of crunch. …